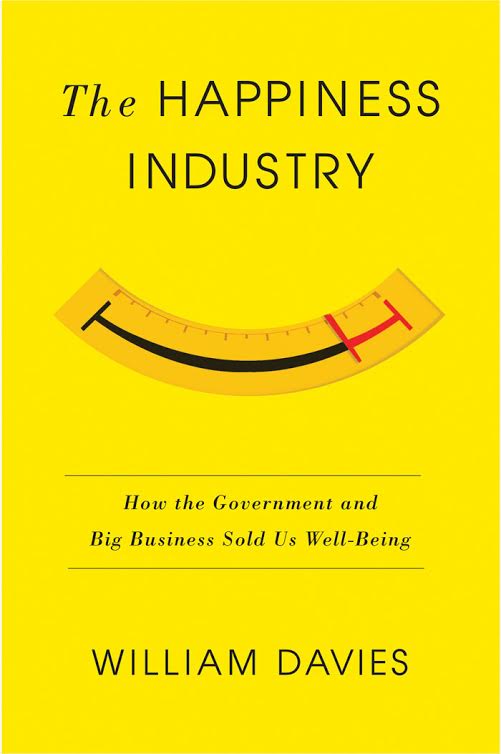 Friday Jun 05, 2015
7:00 pm - 9:00 pm
THE POWERHOUSE ARENA [Dumbo]
37 Main Street
Brooklyn, NY 11201
For more information, please call 718.666.3049
RSVP appreciated: RSVP@powerHouseArena.com
-or-
Please fill out the "Bookings" form at the bottom of this page.
---
In eye opening this exploration of the recent obsession with happiness, William Davies asks, why are we so interested in measuring happiness?
About The Happiness Industry:
"Skillfully written intellectual entertainment—prime fodder for postmodern psychologists and New-Age thinkers alike." —Kirkus Reviews
What was a Buddhist monk doing at the 2014 World Economic Forum in Davos lecturing the world's leaders on mindfulness? Why do many successful corporations have a 'chief happiness officer?' What can the chemical composition of your brain tell a potential employer about you? In the past decade, governments and corporations have become increasingly interested in measuring the way people feel: 'the Happiness index,' 'Gross National Happiness,' 'well-being' and positive psychology have come to dominate the way we live our lives. As a result, our emotions have become a new resource to be bought and sold.
In a fascinating investigation combining history, science and ideas, William Davies shows how well-being influences all aspects of our lives: business, finance, marketing and smart technology. This book will make you rethink everything from the way you work, the power of the 'Nudge,' the ever-expanding definitions of depression, and the commercialization of your most private feelings. The Happiness Industry is a shocking and brilliantly argued warning about the new religion of the age: our emotions.
About the Author and Moderator:
William Davies is a sociologist and political economist. His writing has appeared in New Left Review, Prospect, the Financial Times, Political Quarterly, and the Daily Beast. He is an Associate Editor at Renewal and openDemocracy. His website, www.potlatch.typepad.com, was featured in the New York Times 'Idea for the Day' series. He currently teaches at Goldsmiths, London. Twitter: @davies_will
Simon Critchley is an English philosopher currently teaching at The New School, who writes primarily on the history of philosophy, political theory, religion, ethics, and aesthetics, especially literature and theatre.
RSVP
Bookings are closed for this event.