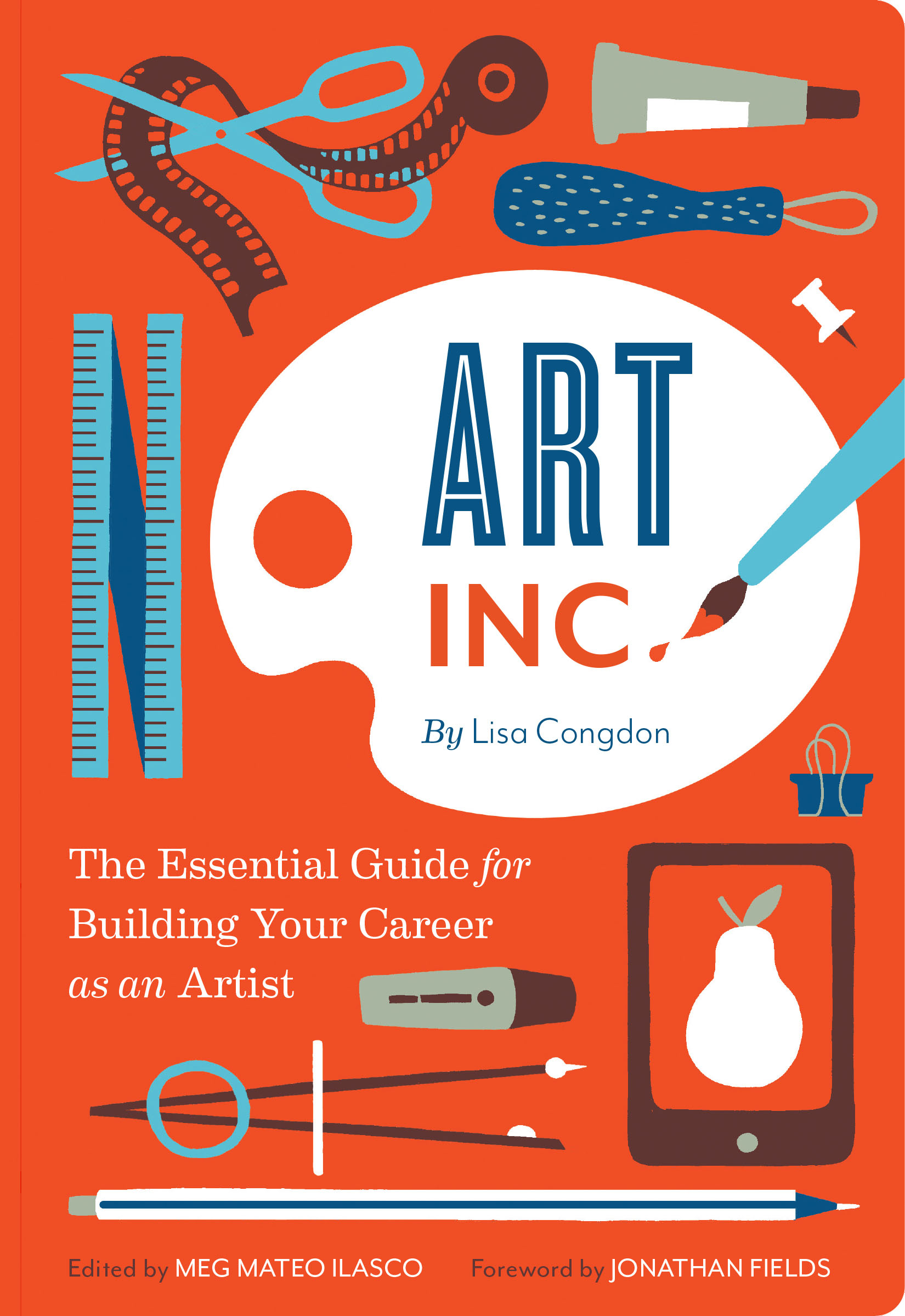 Wednesday Sep 17, 2014
7:00 pm - 9:00 pm
THE POWERHOUSE ARENA [Dumbo]
37 Main Street
Brooklyn, NY 11201
For more information, please call 718.666.3049
RSVP appreciated: RSVP@powerHouseArena.com
-or-
Please fill out the "Bookings" form at the bottom of this page.
---
In classic how-to fashion, Congdon debunks the myth of the starving artist, showing the many ways artists can make a living from their craft. Joining her in conversation is Design*Sponge's Grace Bonney.  This is an Official Brooklyn Book Festival Bookend Event.
About Art, Inc.:
Artists who dream of earning a living doing what they love need only turn to the expert guidance in Art, Inc. to make that dream a reality. Debunking the myth of the starving artist, Lisa Congdon, herself a successful working artist, unveils the many ways artists can make a living from their art—including illustration, licensing, fine art sales, print sales, teaching, and more. She shows artists how to develop a combination of income sources so they don't have to wait years for their "big break" and offers practical advice on cultivating a business mindset, selling and promoting work, and managing success. Throughout each chapter, Lisa shares hard- earned wisdom from her own career as well as insider tips from art world pros, including Paula Scher, Jessica Silverman, Nikki McClure, and Mark Hearld.
About the Author and Moderator: 
Lisa Congdon first started making art as a hobby in 2001, and five years later began showing and selling her work. Today, Lisa makes a full-time living as an illustrator and fine artist. Known for her colorful and intricate paintings, drawings, and pattern designs, Lisa works for clients around the world including the Museum of Modern Art, Martha Stewart Living, General Mills and Simon & Schuster, among many others. Her projects range from book, magazine, product and stationery illustration to wallpaper and fabric design. She has exhibited her work around the country, including shows at the Contemporary Jewish Museum and Bedford Gallery. In addition to Art Inc (Chronicle Books, 2014), Lisa is the author of several other books including Whatever You Are, Be a Good One (Chronicle Books, 2014) and A Collection a Day (Uppercase, 2011). She keeps a popular daily blog about her life, work, and inspirations called Today is Going to be Awesome. She lives in Oakland, California.
Design*Sponge founder Grace Bonney has a unique angle on the industry, having worked as a contributing editor at Domino, House & Garden and Craft magazines, and as a freelancer with top publications like New York Home, Food and Wine, In Style, Better Homes and Gardens, New York Magazine, CITY Magazine, Time Out New York Kids, Archinect, The New York Post, Everyday with Rachael Ray and others. In addition, she wrote a weekly design column for the Philadelphia Inquirer for two years and has worked as Style Editor of HGTV's Ideas Magazine. In addition, Grace also runs a national series of meetups for women running design-based businesses called the D*S Biz Lady Series. She lives in Brooklyn.
RSVP
Bookings are closed for this event.