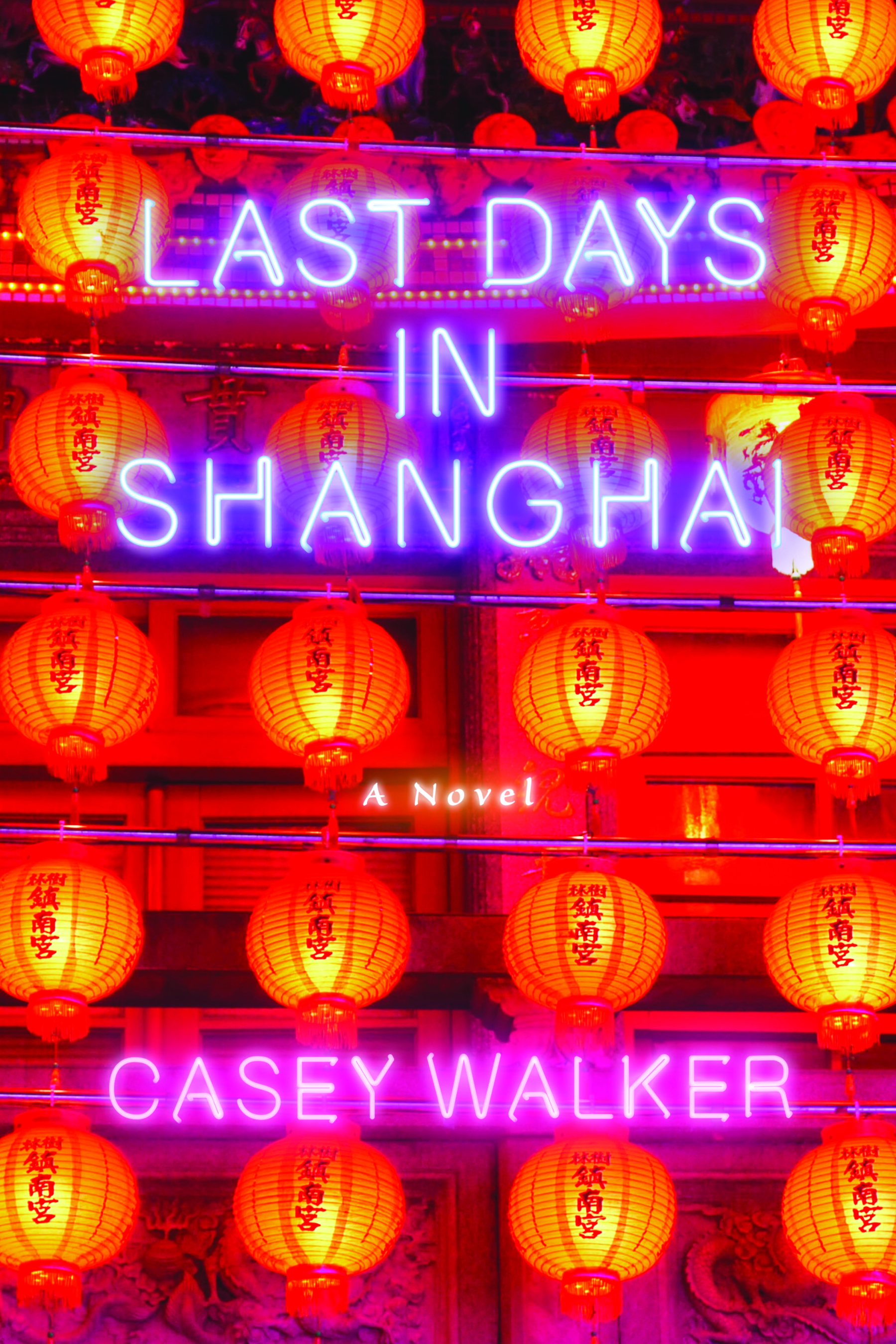 Wednesday Dec 10, 2014
7:00 pm - 9:00 pm
THE POWERHOUSE ARENA [Dumbo]
37 Main Street
Brooklyn, NY 11201
For more information, please call 718.666.3049
RSVP appreciated: RSVP@powerHouseArena.com
-or-
Please fill out the "Bookings" form at the bottom of this page.
---
A tale of corruption and compromise exploring present day China's rapacious turn to capitalism, Casey Walker's new novel makes its NYC debut. Hannah Tinti joins him in conversation.
About Last Days in Shanghai: 
Luke Slade, a young Congressional aide, begins this business trip to China like all other international travel he's endured with "Lyin' Leo": buried under a slew of diplomatic runarounds, non-functioning cell phones, and humiliation from the Congressman at every turn. But on day two, a new challenge rears its ugly head: Leo goes on a drunken bender and disappears into the night. Unsure what dubious business his corrupt and buffoonish boss had planned, Luke must piece together the Congressman's lies while maintaining appearances with their Chinese contacts.
Amidst the confusion, a little bleary from jet-lag and alcohol, Luke receives a briefcase full of money from the mayor of a rural Chinese province. Luke accepts the "gift" in his daze, but when he later realizes his mistake and tries to return the cash, he discovers even more anxiety-inducing news. The mayor is dead.
As Luke tries to unravel the complex minefield of corruption he's tumbled into, he must also confront his own role in the events. Unwitting marionette? Fall guy? Or perhaps someone more capable of moral compromise than he would have liked to believe. Last Days in Shanghai is an unforgettable debut by a writer to watch. It's both a hold-on-to-your-seat thriller and a pitch-perfect exploration of present day China-the country's rapacious capitalism, the shocking boom of its cities and the wholesale eradication of its traditions.
About the Author and Moderator: 

Casey Walker is currently a Teaching Writing Fellow at the Iowa Writer's Workshop. He has a PhD in English Literature from Princeton University. His essays and short fiction have appeared in The Believer, Esquire, Narrative, Boston Review and The Los Angeles Review of Books. He lives in Iowa with his wife, novelist Karen Thompson Walker. Several trips he's made to China, including one accompanying a delegation of officials from a small California city, laid some of the groundwork for this novel.
Hannah Tinti's work has appeared in magazines and anthologies, including The Best American Mystery Stories 2003. Her short-story collection, Animal Crackers, has been sold in fifteen countries, and was a runner-up for the PEN/Hemingway Award. She is the editor of One Story magazine.
RSVP
Bookings are closed for this event.