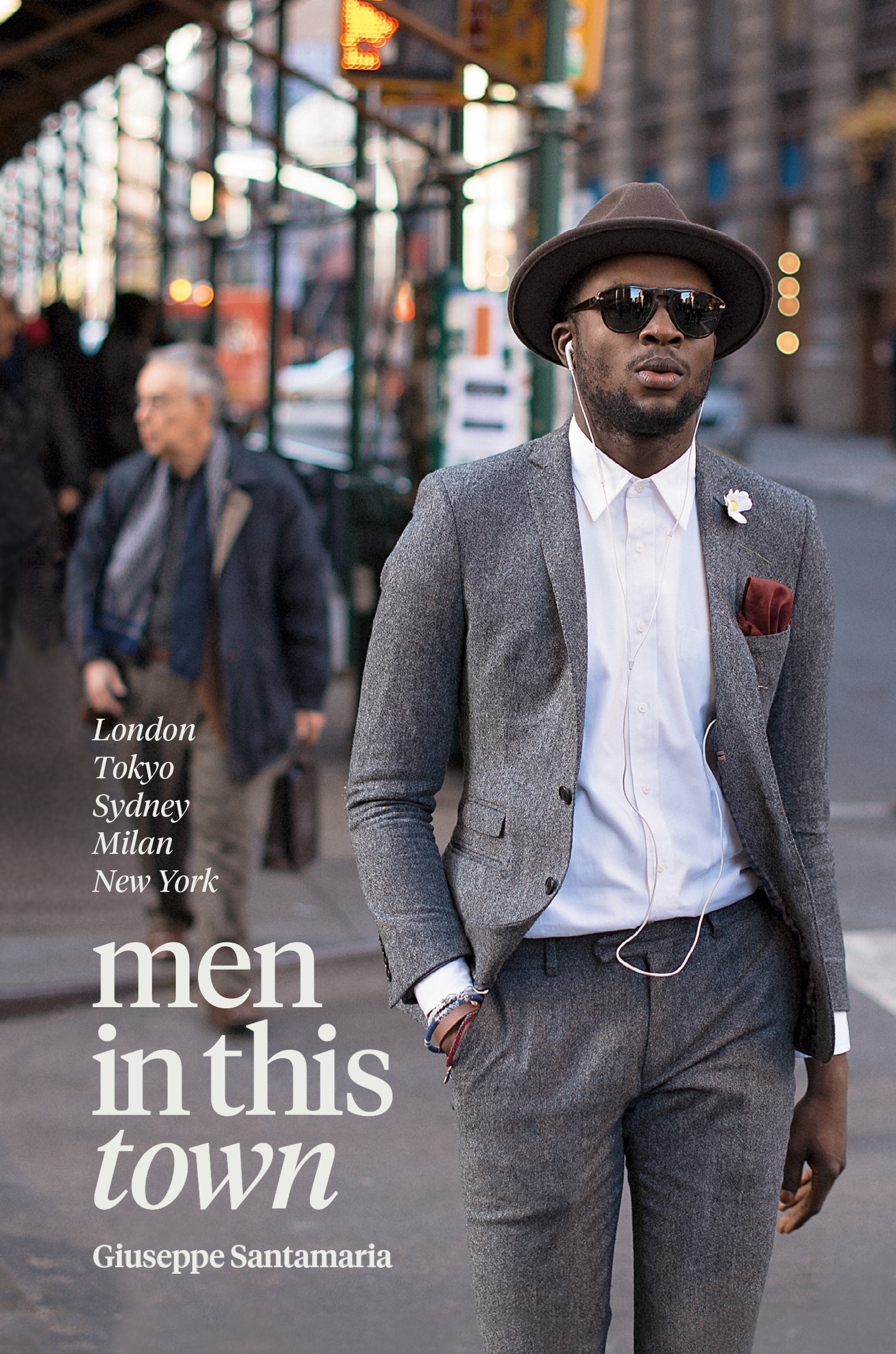 Tuesday Sep 09, 2014
7:00 pm - 9:00 pm
THE POWERHOUSE ARENA [Dumbo]
37 Main Street
Brooklyn, NY 11201
For more information, please call 718.666.3049
RSVP appreciated: RSVP@powerHouseArena.com
-or-
Please fill out the "Bookings" form at the bottom of this page.
---
From the successful Tumblr of the same name, photographer, art director, and blogger Giuseppe Santamaria brings together a unique photographic collection showcasing the styles of the modern man. Dan Rookwood of Mr. Porter will serve as the moderator.
About Men in This Town: 
Fashion can be fickle, but each culture embraces its own unchanging staples. In his new book, Giuseppe Santamaria introduces us to these timeless pieces—from trench coats in London to kimonos in Tokyo—and demonstrates how clothes can showcase culture. Men in This Town challenges the idea that men's fashion is necessarily second to women's, and defies the notion that the only place to find a man with style is on the runway. Santamaria, a renowned photographer, art director, and menswear enthusiast, departs the catwalk and brings us along on a journey to the streets of five key cities: London, Tokyo, Sydney, Milan, and New York, to exhibit the fashion-forward men of these "towns."
Featuring profiles of male fashionistos from each of the five showcased cities, Men in This Town masterfully gives a face to the stylish individuals worldwide. Men in This Town paints a vivid portrait of men's fashion across the globe, ranging from timeless classics like a crisp button-ups and blue jeans, to tailored eccentrics, sporting butterfly prints and polka dot blazers. Santamaria doesn't shy from reality; he captures the favored styles of the cities' inhabitants and, in doing so, captures a piece of the culture of each urban center. This photographic volume will appeal to men's fashion enthusiasts, and offer them an organic flavor of the dapper everyman and the city he inhabits.
About the Author: 
Giuseppe Santamaria is a photographer, designer, and blogger. Raised in Toronto, Canada, he moved to Sydney, Australia eight years ago to live with his partner, Josh, and Baxter, their Boston Terrier. Through his work on Men in This Town, his clients include GQ Australia, Details Magazine, Monocle Magazine, Nespresso, Peroni Italy, M.J. Bale, and Cotton On.
RSVP
Bookings are closed for this event.