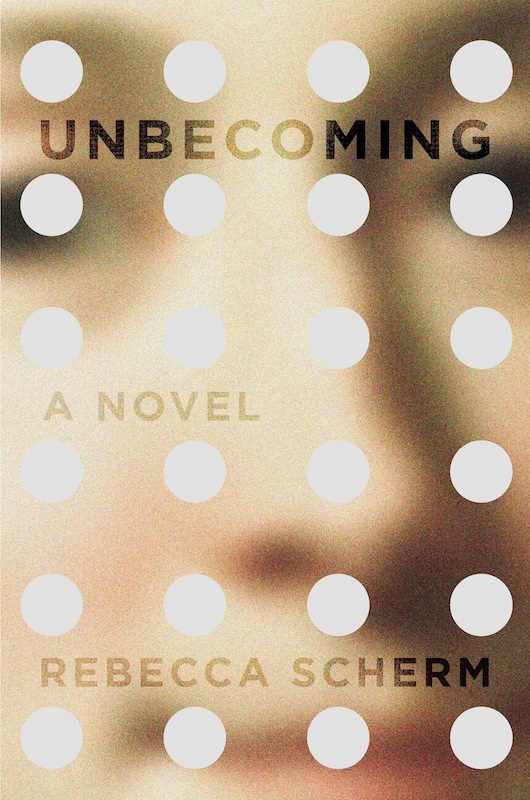 Tuesday Feb 03, 2015
7:00 pm - 9:00 pm
THE POWERHOUSE ARENA [Dumbo]
37 Main Street
Brooklyn, NY 11201
For more information, please call 718.666.3049
RSVP appreciated: RSVP@powerHouseArena.com
-or-
Please fill out the "Bookings" form at the bottom of this page.
---
For fans of Patricia Highsmith and Gillian Flynn, Rebecca Scherm's mesmerizing and lyrical debut unfolds a tale about obsessive love and an art heist gone horribly wrong.  Jia Tolentino joins her in conversation.
About Unbecoming:
"From the first page, you know Rebecca Scherm is the real thing. Unbecoming is an assured exploration of the intricate, intense, risky processes that go into creating identity—and into dismantling it." —Tana French, The Secret Place
On the grubby outskirts of Paris, Grace restores bric-a-brac, mends teapots, re-sets gems. She calls herself Julie, says she's from California, and slips back to a rented room at night.  Furtively, she checks her hometown newspaper online.  Back in Garland, Tennessee, two young men have been paroled and Grace knows that once they are free, her life will not be her own.
Riley Graham was the charming, favored small-town son who made Grace his own when the two were very young.  Embraced by Riley's family, especially his  mother,  Grace polished her role as surrogate daughter and idealized girlfriend.  But she stumbles over a dark passion for Riley's best friend, and flees Garland for Manhattan, NYU, and a seedy job with an art appraiser to pave her way into the competitive social scene.   This leads only to dropping out and landing back home, broke and shaken.  There, using her new skills and a knack for re-invention, Grace begins methodically to plan a robbery of a local historical museum with Riley and his friends. The heist goes bad—but not before Grace is on a plane to Prague with a stolen canvas rolled in her bag, a new haircut and a new name.  And so begins a cat-and-mouse waiting game as Grace's web of deception and lies unravels. Which part of her past will catch up with her first?
Unbecoming is a major debut novel of literary suspense about a small-town girl who dabbles in self-forgery even before being swept into the world of international art fraud  — but then makes herself at home in a dangerous, dare-devil milieu far from everything she once knew.
About the Author and Moderator:
Rebecca Scherm holds an MFA from the Helen Zell Writers Program at the University of Michigan, where she currently teaches. Her work has appeared in The New York Times, Jezebel, Subtropics, The Hairpin, Hobart, McSweeney's Internet Tendency and Fiction Writers Review.
Jia Tolentino is a former contributing editor at the Hairpin and current features editor at Jezebel. She is a graduate of the Helen Zell writers program at the University of Michigan, and her work has appeared in the New York Times, Grantland, and TIME.

RSVP
Bookings are closed for this event.