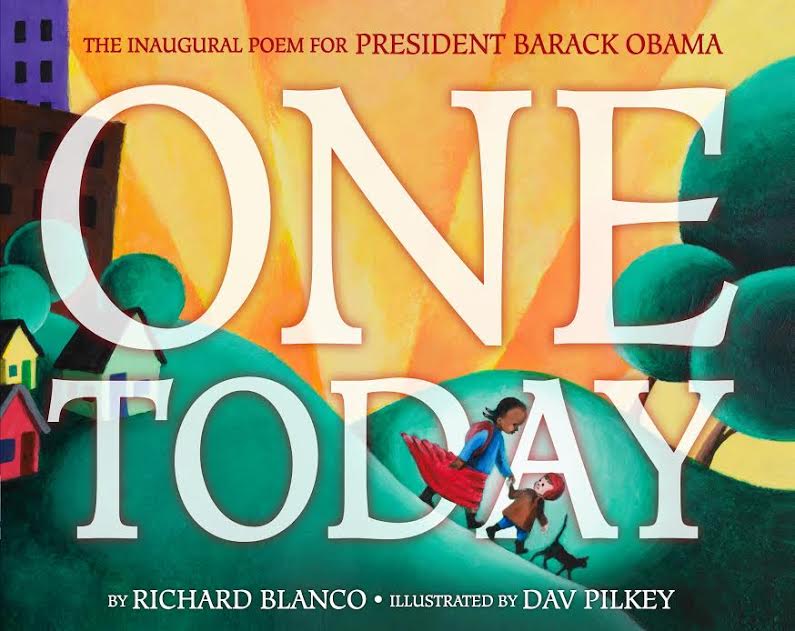 Monday Nov 02, 2015
7:00 pm - 9:00 pm
PS 321
180 7th Ave
Booklyn, NY 11215
One Today is an illustrated celebration of the poem President Barack Obama invited Richard Blanco to write and share at the second presidential inauguration.  Learn more about this lush, lyrical, and patriotic commemoration of America and meet Richard and Dav and enter a raffle to win signed prints and or gift cards!
About One Today:
"I'm honored that Richard Blanco will join me and Vice President Biden at our second Inaugural," said the President. "His contributions to the fields of poetry and the arts have already paved the path forward for future generations of writers. Richard's writing will be wonderfully fitting for an Inaugural that will celebrate the strength of the American people and our nation's great diversity."
Dav Pilkey, creator of the bestselling Captain Underpants series, returns to the painterly style of his Caldecott honor book, The Paperboy, bringing this inspiring poem to life.
One Today is a tribute to a nation where the extraordinary happens every single day.
About the Creators:
Richard Blanco is an award-winning American poet, storyteller, public speaker, and memoirist.  He has published many books, including several celebrated collections of poetry.  He recently recited a poem, Matters of the Sea, at the reopening of the U.S. Embassy in Cuba. He lives with his partner in Maine.
Dav Pilkey has created many beloved books, including those in the Captain Underpants series and Caldecott Honor award-winning The Paperboy. He lives with his wife in the Pacific Northwest.
RSVP
Bookings are closed for this event.