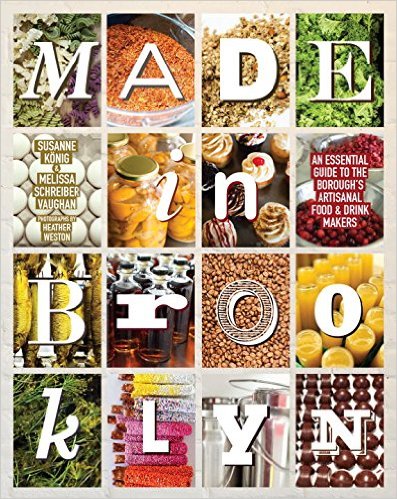 Sunday Sep 18, 2016
5:00 pm - 6:00 pm
For more information, please call 718.666.3049
RSVP appreciated: RSVP@powerHouseArena.com
-or-
Please fill out the "Bookings" form at the bottom of this page.
---
**Please note: this is an OFFSITE event. It will be held at Brooklyn Historical Society on 128 Pierrepoint Street**
People from all over the globe flock to Brooklyn — the epicenter of the maker movement — to discover and devour its wondrous artisanal output. What's it like to be deep in the Brooklyn food scene? How do these makers tackle fickle public taste and rocky economic shifts? Join coauthors Melissa Schreiber Vaughan and Susanne König (Made in Brooklyn: An Essential Guide to the Borough's Artisanal Food & Drink Makers), as they talk highs and lows of the foodie business with two of Brooklyn's favorite makers, Homa Dashtaki, founder of The White Moustache, and David Carrell, cofounder of People's Pop.
RSVP
Bookings are closed for this event.