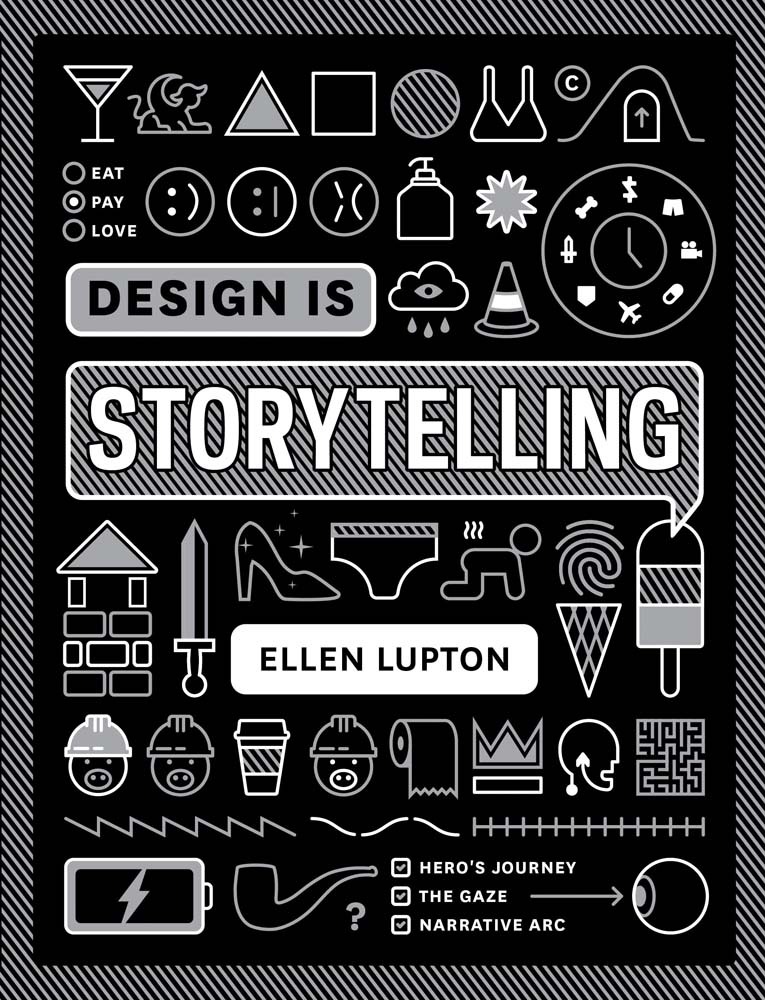 Thursday Nov 09, 2017
6:30 pm - 9:30 pm
frogNY
55 Prospect St.
Brooklyn, NY 11201
RSVP appreciated:
Please fill out the "Bookings" form at the bottom of this page.
-or-
Send the name of the event and number of attendees to our RSVP email.
*Disregard the notification that will appear after Booking.*
PLEASE NOTE: Submitting an RSVP for this event DOES NOT guarantee entrance. This is a free-access event — entrance will be on a first-come, first-served basis.
---
About the Event:
Ellen Lupton will discuss her new book, demonstrating how storytelling shapes great design and exploring the psychology of visual perception from a narrative point of view.
How do vision and language interact with taste and smell? How is a joke like a trainwreck? What does a Nina Simone song taste like? How does design make us feel and do?
About the Author:
Ellen Lupton is a writer, curator, and graphic designer. She is Senior Curator of Contemporary Design at the Cooper Hewitt, the director of the Graphic Design MFA Program at MICA, the Maryland Institute College of Art, and an AIGA Gold Medalist. She is the author of numerous books, including Thinking with Type (2004), Graphic Design Now (2008 & 2015), D.I.Y.: Design It Yourself (2006), and most recently, Design is Storytelling (2017).
RSVP
Bookings are closed for this event.