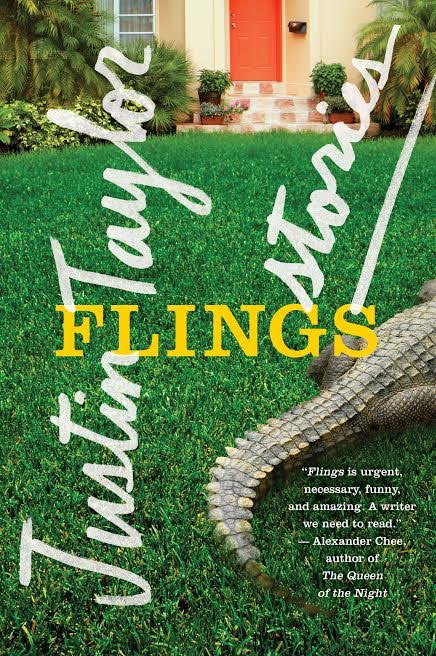 Monday Sep 14, 2015
7:00 pm - 9:00 pm
THE POWERHOUSE ARENA [Dumbo]
37 Main Street
Brooklyn, NY 11201
For more information, please call 718.666.3049
RSVP appreciated: RSVP@powerHouseArena.com
-or-
Please fill out the "Bookings" form at the bottom of this page.
---
Join us for the paper back launch of Flings, a collection of twelve interconnected stories in which Taylor measures the psychic vibrations of characters who are unmoored from their pasts and uncertain of their futures.
About Flings:
"Justin Taylor's Flings offer lasting pleasure." ―Vanity Fair, "Hot Type"
"…intimate…Taylor's messy worlds are…wonderfully endearing." ―Interview Magazine
Justin Taylor's first story collection, Everything Here Is the Best Thing Ever, earned him comparisons to Mary Gaitskill, Denis Johnson, and Philip Roth. The New York Times Book Review recognized "a new voice that readers—and writers, too—might be seeking out for decades." In Flings, Taylor returns with a new collection of exceptional power and emotional nuance.
The couples in "Gregory's Year" and "The Happy Valley" find temporary shelter in one another before separating in a whirlwind of technology and travel. The widowed retiree in "Carol, Alone" dreams of disruption or escape, while being terrorized by a portentous reptile. In "A Talking Cure," engaged academics embark upon a "truth session," uncovering the many guises of a radioactive secret. And in "Saint Wade," a pseudo-stepdad wonders, "what would that be like…to live your whole life in motion—to never even know what it meant to rest?"
Taylor traverses an invigorating range of empathy and insight. And Flings is a commanding work from one of America's most talented young writers.
About the Author and Moderator:
Justin Taylor is the author of the story collection Everything Here Is the Best Thing Ever and the novel The Gospel of Anarchy. He lives and writes in Portland, Oregon.
Adam Wilson is the author of the novel Flatscreen. His fiction has appeared in many publications including The Paris Review, The Best American Short Stories, Tin House, The Literary Review, The New York Tyrant, Gigantic, and many others. He is currently a regular contributor to both BookForum and The Paris Review Daily. His essays have appeared in The New York Times, The New York Observer, Time Out New York, and elsewhere.
---
RSVP
Bookings are closed for this event.