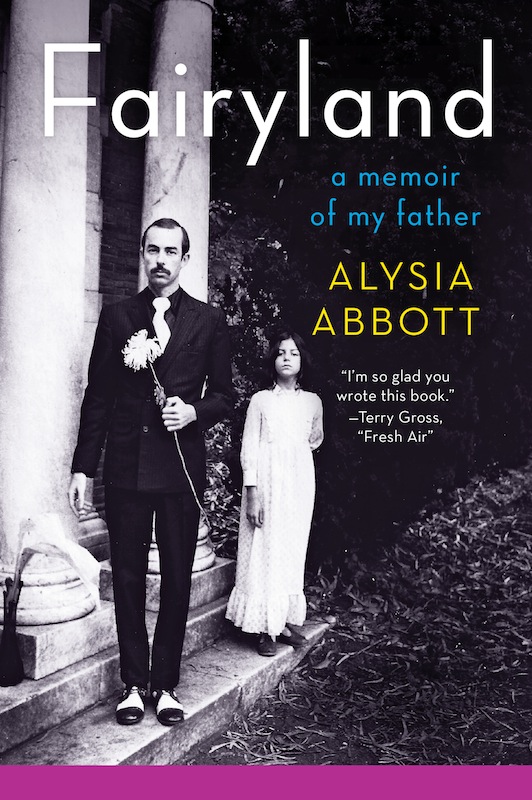 Tuesday Jun 03, 2014
7:00 pm - 9:00 pm
THE POWERHOUSE ARENA [Dumbo]
37 Main Street
Brooklyn, NY 11201
For more information, please call 718.666.3049
RSVP appreciated: RSVP@powerHouseArena.com
-or-
Please fill out the "Bookings" form at the bottom of this page.
---
Abbott relays her story of growing up motherless in 1970s and '80s San Francisco with her openly gay father. Graphic memoirist Alison Bechdel joins Abbott in conversation.
About Fairyland:
After his wife dies in a car accident, bisexual writer and activist Steve Abbott moves with his two-year-old daughter to San Francisco. There they discover a city in the midst of revolution, bustling with gay men in search of liberation-few of whom are raising a child.
Steve throws himself into San Francisco's vibrant cultural scene. He takes Alysia to raucous parties, pushes her in front of the microphone at poetry readings, and introduces her to a world of artists, thinkers, and writers. But the pair live like nomads, moving from apartment to apartment, with a revolving cast of roommates and little structure. As a child Alysia views her father as a loving playmate who can transform the ordinary into magic, but as she gets older Alysia wants more than anything to fit in. The world, she learns, is hostile to difference.
In Alysia's teens, Steve's friends-several of whom she has befriended-fall ill as AIDS starts its rampage through their community. While Alysia is studying in New York and then in France, her father tells her it's time to come home; he's sick with AIDS. Alysia must choose whether to take on the responsibility of caring for her father or continue the independent life she has worked so hard to create.
Reconstructing their life together from a remarkable cache of her father's journals, letters, and writings, Alysia Abbott gives us an unforgettable portrait of a tumultuous, historic time in San Francisco as well as an exquisitely moving account of a father's legacy and a daughter's love.
About the Author and Moderator:
Alysia Abbott's work has appeared in Real Simple, Salon, and TheAtlantic.com. She is a graduate of the New School's MFA program and was a contributing producer at WNYC radio. She lives in Cambridge, Massachusetts, with her husband and two children.
For twenty-five years, Alison Bechdel created the comic strip Dykes to Watch Out For. Her graphic memoir Fun Home: A Family Tragicomic was named Best Book of 2006 by Time Magazine. In 2008, she began devoting herself full-time to autobiographical work. A second graphic memoir, Are You My Mother: A Comic Drama, was published in 2012. She's the recipient of a 2012 Guggenheim Fellowship, and is a Marsh Professor-at Large at the University of Vermont.
---
For more information, please contact
Justin Levine
email: justin@powerhousearena.com
powerHouse Arena, 37 Main Street, Brooklyn, NY 11201
tel: 212-604-9074 x109
RSVP
Bookings are closed for this event.