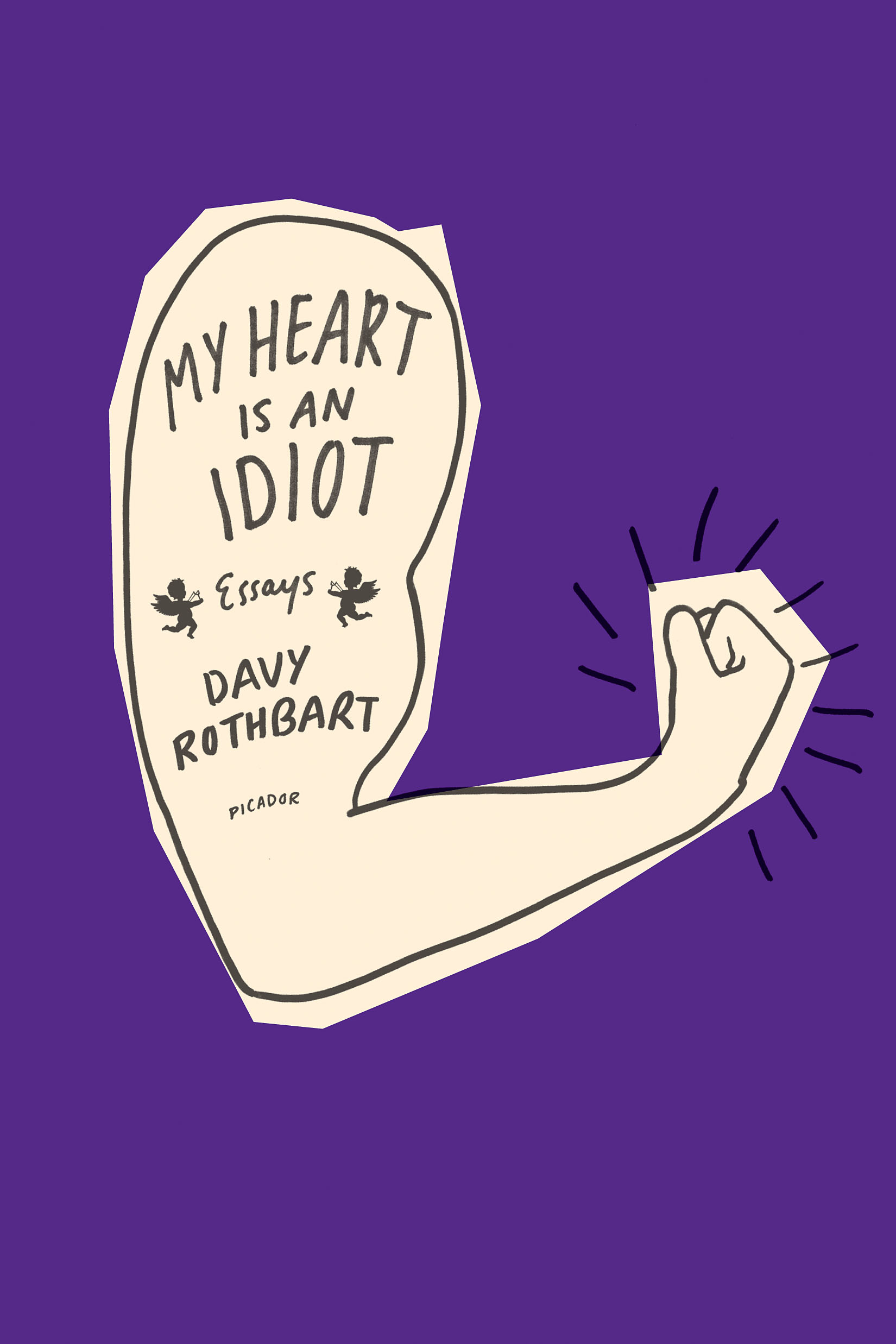 Wednesday Sep 25, 2013
7:00 pm - 9:00 pm
THE POWERHOUSE ARENA [Dumbo]
37 Main Street
Brooklyn, NY 11201
For more information, please call 718.666.3049
RSVP appreciated: RSVP@powerHouseArena.com
-or-
Please fill out the "Bookings" form at the bottom of this page.
---
A frequent contributor to This American Life, Rothbart's hilarious and heartfelt collection of romantic misadventures has drawn comparisons to David Sedaris and Sloane Crosley.
About MY HEART IS AN IDIOT:
Davy Rothbart is looking for love in all the wrong places. Constantly. He falls helplessly in love with pretty much every girl he meets—and rarely is the feeling reciprocated. Time after time, he hops in a car and tears across half of America with his heart on his sleeve and some new outrageous scheme—which he always manages to pull off. Well, almost always. But even when things don't work out, Rothbart finds meaning and humor in every moment. Whether it's humiliating a scammer who takes money from aspiring writers or playing harmless (but side-splitting) goofs on his deaf mother, nothing and no one is off limits.
But as much as Rothbart is a tragically lovable, irresistibly brokenhearted hero, it's his prose that's the star of his essay collection, MY HEART IS AN IDIOT. In the tradition of David Sedaris and Sloane Crosley but going places very much his own, his essays show how things that are seemingly so wrong can be so, so right.
About the Author:
Davy Rothbart is a frequent contributor to This American Life and a variety of magazines, the founder of Found Magazine and the editor of its various bestselling anthologies, and the author of The Lone Surfer of Montana, Kansas. He splits his time between Ann Arbor, Michigan, and Los Angeles, California.
---
For more information, please contact
Justin Levine
email: justin@powerhousearena.com
powerHouse Arena, 37 Main Street, Brooklyn, NY 11201
tel: 212-604-9074 x109
RSVP
Bookings are closed for this event.