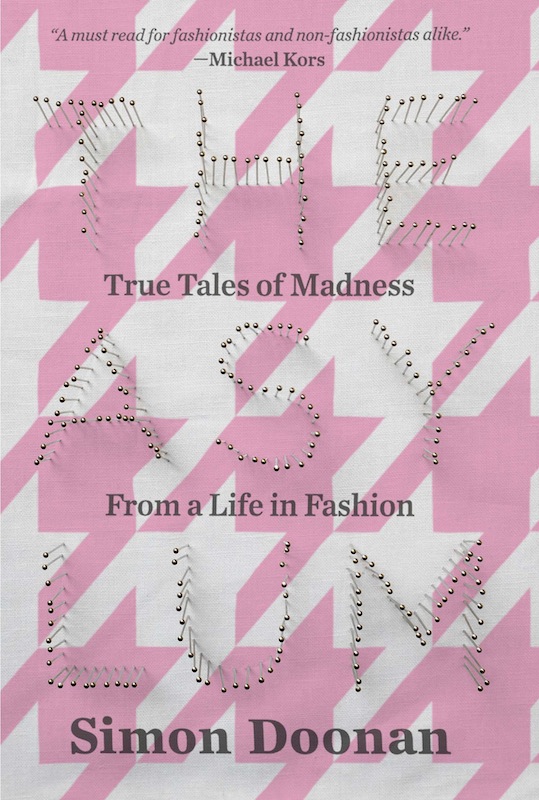 Thursday Feb 05, 2015
7:00 pm - 9:00 pm
THE POWERHOUSE ARENA [Dumbo]
37 Main Street
Brooklyn, NY 11201
For more information, please call 718.666.3049
RSVP appreciated: RSVP@powerHouseArena.com
-or-
Please fill out the "Bookings" form at the bottom of this page.
---
Former Creative Director at Barney's and fashion insider Simon Doonan is back at powerHouse Arena for his latest essay collection, revealing how the denizens of the fashion industry can be crazier than the residents of the local nuthouse.  Mickey Boardman joins him in conversation.
About The Asylum
"These snappy essays find Doonan surprisingly more sincere and charming than ever… A gossipy, voyeuristic and reliably campy romp down the catwalks of the fashion asylum."—Kirkus Reviews 
After nearly a lifetime spent in the industry, author and fashion insider Simon Doonan is ready to let you in on a little secret: his peers in this multibillion-dollar industry are just as nutty as the denizens of your local loony bin. In The Asylum, an unabashedly hilarious memoir-in-essays, Doonan, the creative ambassador for Barneys New York, tells the real-life stories of glamorous madness and stylish insanity.
Doonan has seen it all: from dealing with models unable to work for fear of ghosts, to deep-sea fishing with a couturier pal and his jailbird companion, to watching Anna Wintour remain perfectly calm while the ceiling fell—literally—in the middle of Fashion Week. The outlandish family Doonan knew as a child has given way to alarmingly similar lunatic colleagues in the fashion world: style insiders see patterns and trends in everything; they suffer from outsize personality disorders and delusions of grandeur; and, of course, they have a predilection for theatrical makeup and artfully destroyed clothing. No one is more suited to the asylum than the truly die-hard fashionista—after all, eccentricity and extremism are the foundations of great style.
Hailed as "a must-read for fashionistas and non-fashionistas alike," (Michael Kors) and "raucous and revelatory" (Booklist), Doonan's critically acclaimed collection gives us the scoop on the kooky, cutthroat—but always fabulous—fashion world, and proves the author to be one of the sharpest humorists writing today.
About the Author and Moderator:
Simon Doonan is the Creative Ambassador-at-Large of the New York City-based clothing store Barneys.  He is the author of five books, including Beautiful People and Confessions of a Window Dresser, and is a columnist at Slate.  He lives in New York City with his husband, Jonathan Adler.
Mickey Boardman is the editorial director and advice columnist for PAPER Magazine.