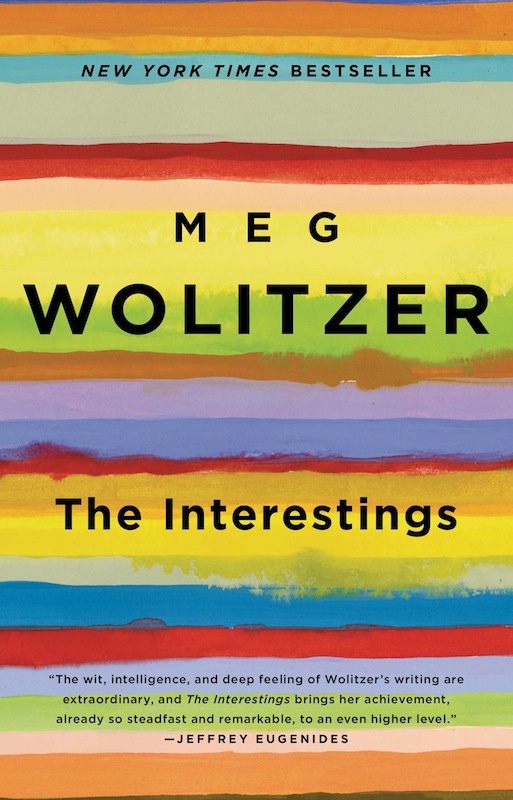 Monday Mar 31, 2014
7:00 pm - 9:00 pm
THE POWERHOUSE ARENA [Dumbo]
37 Main Street
Brooklyn, NY 11201
For more information, please call 718.666.3049
RSVP appreciated: RSVP@powerHouseArena.com
-or-
Please fill out the "Bookings" form at the bottom of this page.
---
Wolitzer's New York Times bestselling novel examines the roles that art, money, and envy play in the friendships of six characters. Fellow novelist Susan Choi joins Wolitzer in conversation.
About The Interestings:
The summer that Nixon resigns, six teenagers at a summer camp for the arts become inseparable. Decades later the bond remains powerful, but so much else has changed. In The Interestings, Wolitzer follows these characters from the height of youth through middle age, as their talents, fortunes, and degrees of satisfaction diverge.
The kind of creativity that is rewarded at age fifteen is not always enough to propel someone through life at age thirty; not everyone can sustain, in adulthood, what seemed so special in adolescence. Jules Jacobson, an aspiring comic actress, eventually resigns herself to a more practical occupation and lifestyle. Her friend Jonah, a gifted musician, stops playing the guitar and becomes an engineer. But Ethan and Ash, Jules's now-married best friends, become shockingly successful—true to their initial artistic dreams, with the wealth and access that allow those dreams to keep expanding. The friendships endure and even prosper, but also underscore the differences in their fates, in what their talents have become and the shapes their lives have taken.
Wide in scope, ambitious, and populated by complex characters who come together and apart in a changing New York City, The Interestings explores the meaning of talent; the nature of envy; the roles of class, art, money, and power; and how all of it can shift and tilt precipitously over the course of a friendship and a life.
About the Author and Moderator:
Meg Wolitzer's previous novels include The Wife, The Position, The Ten-Year Nap, and The Uncoupling. She lives in New York City.
Susan Choi's first novel, The Foreign Student, won the Asian-American Literary Award for fiction. Her second novel, American Woman, was a finalist for the 2004 Pulitzer Prize for Fiction, and her third, A Person of Interest, a finalist for the 2009 PEN/Faulkner Award. A recipient of fellowships from the NEA and the Guggenheim Foundation, in 2010 she received the PEN/W. G.Sebald Award. Her most recent novel is My Education. She teaches at Princeton and lives in Brooklyn with her husband and sons.
---
For more information, please contact
Justin Levine
email: justin@powerhousearena.com
powerHouse Arena, 37 Main Street, Brooklyn, NY 11201
tel: 212-604-9074 x109
RSVP
Bookings are closed for this event.