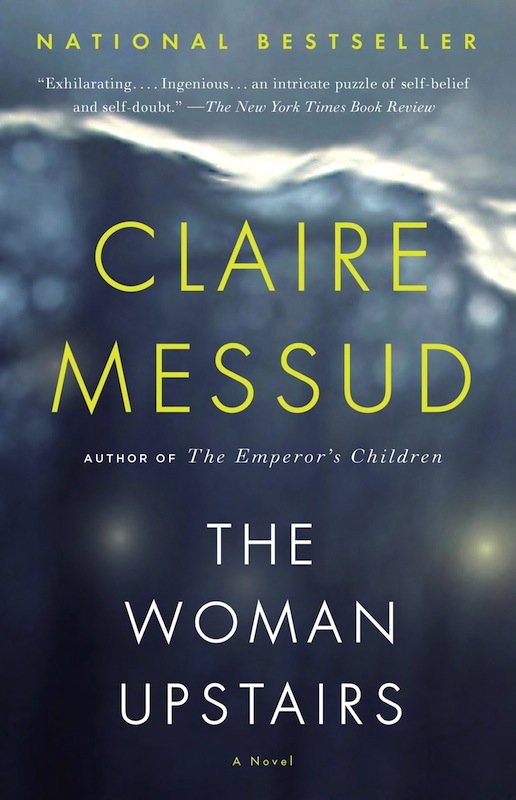 Monday Feb 03, 2014
7:00 pm - 9:00 pm
THE POWERHOUSE ARENA [Dumbo]
37 Main Street
Brooklyn, NY 11201
For more information, please call 718.666.3049
RSVP appreciated: RSVP@powerHouseArena.com
-or-
Please fill out the "Bookings" form at the bottom of this page.
UPDATE: Claire Messud's program for 2/3 has been postponed due to inclement weather – we'll keep you posted regarding the new date.
---
This masterly novel is the riveting confession of a woman awakened, transformed and betrayed by a desire for a world beyond her own. Messud's editor Robin Desser will join the author in conversation.
About THE WOMAN UPSTAIRS:
Nora Eldridge-a thirty-seven-year-old elementary school teacher who long ago abandoned her ambition to be an artist-has become the "woman upstairs," a reliable friend and tidy neighbor always on the edge of others' achievements. But everything changes when a new student arrives in her classroom. Reza Shahid and his parents-dashing Skandar, a Lebanese scholar and professor, and Sirena, an effortlessly glamorous Italian artist-draw Nora into the complex world of their family, and she finds herself falling in love with them, separately and together. Nora's happiness explodes her boundaries, until Sirena's careless ambition leads to a shattering betrayal. Told with urgency, intimacy, and piercing emotion, this story of obsession and artistic fulfillment explores the thrill-and the devastating cost-of surrendering to one's passions.
About the Author:
Claire Messud's previous novel, The Emperor's Children, was a New York Times, Los Angeles Times, and Washington Post Best Book of the Year. Her first novel, When the World Was Steady, and her book of novellas, The Hunters, were finalists for the PEN/Faulkner Award; her second novel, The Last Life, was a PW Best Book of the Year and Editor's Choice at The Village Voice. All four books were New York Times Notables. She has received Guggenheim and Radcliffe Fellowships and the Strauss Living Award from the American Academy of Arts and Letters.
Robin Desser has worked at the Knopf Publishing Group since 1998 and this year was named Vice President, Editorial Director of Alfred A. Knopf. She was presented with the Center for Fiction's Maxwell E. Perkins Award in 2013, which honors the work of an editor, publisher, or agent who over the course of his or her career has discovered, nurtured and championed writers of fiction in the United States. Among the critically acclaimed and bestselling books and authors with whom she has worked, first at Vintage, where she served for eight years, and then at Knopf, are many notable debuts: Lorraine Adams's Harbor; Sandra Cisneros's The House on Mango Street; Edwidge Danticat's Breath, Eyes, Memory; Mary Gaitskill's Bad Behavior; Arthur Golden's Memoirs of a Geisha; Amy Greene's Bloodroot; David Guterson's Snow Falling on Cedars; Nam Le's The Boat; Daniel Mason's The Piano Tuner; and Esmeralda Santiago's When I Was Puerto Rican.
---
For more information, please contact
Justin Levine
email: justin@powerhousearena.com
powerHouse Arena, 37 Main Street, Brooklyn, NY 11201
tel: 212-604-9074 x109
RSVP
Bookings are closed for this event.