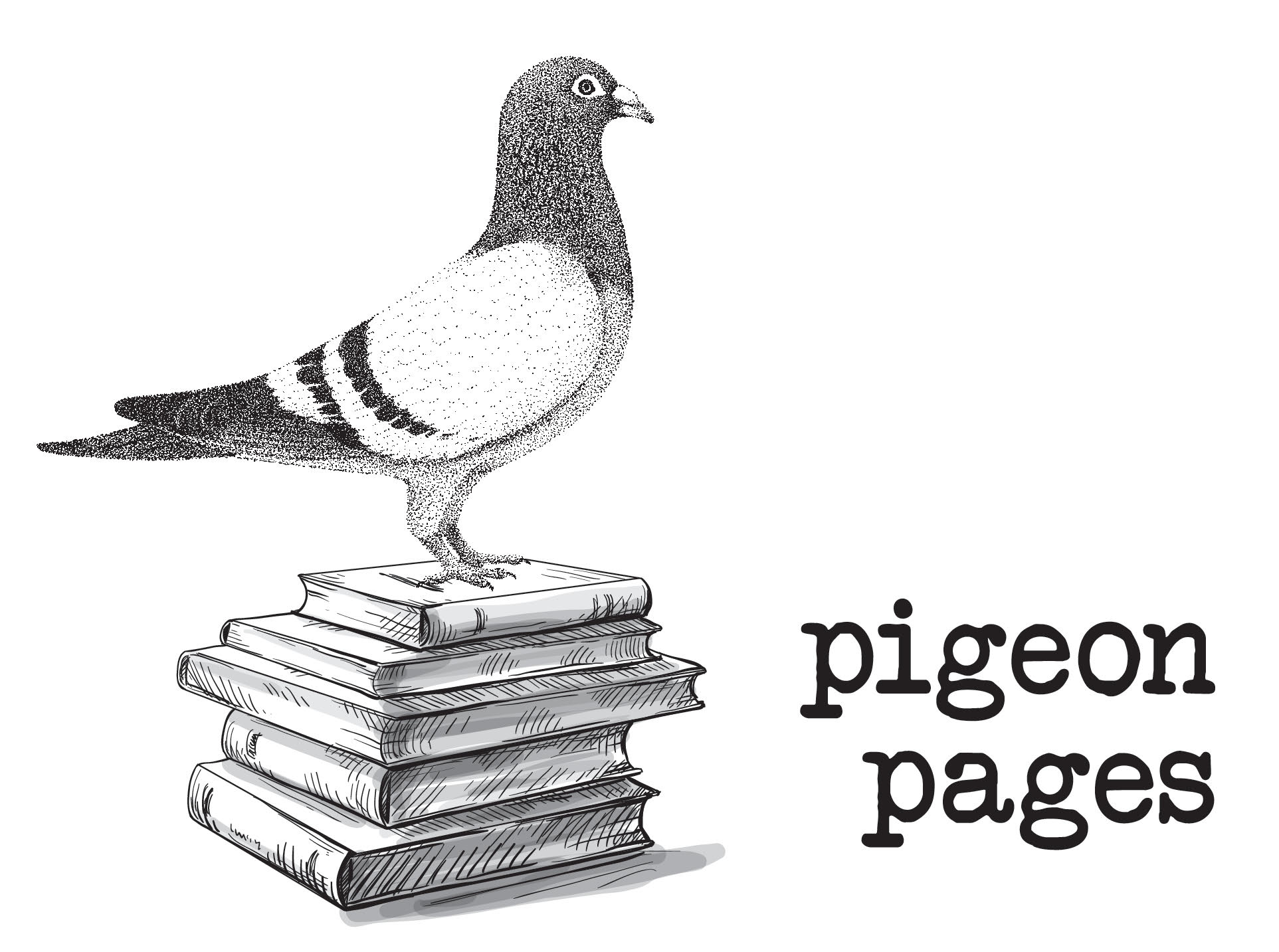 Sunday Nov 18, 2018
5:00 pm - 7:00 pm
POWERHOUSE @ the Archway
28 Adams Street (Corner of Adams & Water Street @ the Archway)
Brooklyn , NY 11201
RSVP encouraged & appreciated.
Please fill out the form at the bottom of this page if you plan on attending. Facebook event found here.
PLEASE NOTE: Submitting an RSVP for this event DOES NOT guarantee entrance. This is a free-access event — entrance will be on a first-come, first-served basis.
---
About the Event
We are thrilled to announce our annual NYC Lit Mag Celebration, featuring some of our favorite writers representing our favorite literary magazines. We're showcasing Elissa Schappell (Tin House), Joanna Scutts (Catapult), Justine Champine (No Tokens), Marisa Siegel (The Rumpus), and Amanda Claire Buckley (Pigeon Pages NYC), hosted by Alisson Wood. Our readings are always free and open to the public. Please join us on Sunday, November 18th, 5pm, at PowerHouse Arena in Dumbo, Brooklyn!
You can always find us in our online nest at www.pigeonpagesnyc.com.
About the Authors
ELISSA SCHAPPELL is a co-founder and editor at large of Tin House, as well as the author of Blueprints for Building Better Girl and Use Me, a finalist for the PEN/Hemingway Award, and co-editor with Jenny Offill of the anthologies The Friend Who Got Away and Money Changes Everything. She is a contributing editor at Vanity Fair. Her essays, articles, and stories have appeared in numerous magazines and anthologies such as the New York Times Book Review, The Bitch in the House, The KGB Bar Reader, and The Mrs. Dalloway Reader. She teaches in the MFA program at Columbia University.
JOANNA SCUTTS is a literary critic, cultural historian, and the author of The Extra Woman, the story of the 1930s lifestyle guru Marjorie Hillis and the lives of single women in mid-century America. Her writing has appeared in The Washington Post, Slate, New Republic, The New Yorker, and The Guardian US, among many other venues. She was the inaugural Andrew W. Mellon Postdoctoral Fellow in Women's History at the New-York Historical Society and received her PhD in English and Comparative Literature from Columbia University.
AMANDA CLAIRE BUCKLEY has lived many lives. She's been the head writer for a traveling political sketch comedy troupe. She's been a "too creative" philosophy student at Harvard. She even once composed an opera based on Rilke's poetry and you can still find the score online if you look hard enough. She's presented at the Chicago Writers Conference and contributed to Italy's Crisis Art Festival. In 2015, she was awarded a Next Generation Scholarship by the National Storytelling Network. Her work has been featured in Pigeon Pages, The Same, and Storyclub Magazine. Currently, she is an MFA candidate at Sarah Lawrence College and is a contributing editor at Pigeon Pages.
JUSTINE CHAMPINE is a writer, illustrator, and founding staff member of No Tokens. Her work has most recently appeared in Fairy Tale Review and is forthcoming in The Los Angeles Review of Books.
MARISA SIEGEL lives, writes, and edits near NYC. Poems have appeared in print journals Handsome and Zaum, and online at Idiolexicon, MyNameIsMud, There, and Foam:e. Other writing has appeared at The Rumpus, xoJane, and Mommyish. She is Editor-in-Chief and owner of TheRumpus.net. Follow her on Twitter @marisasaystweet.
About the Host
ALISSON WOOD's writing has been published in places including The New York Times, Catapult, and Epiphany. She won the inaugural Breakout 8 Writers Prize, chosen by Alexander Chee, Hannah Tinti, and Tracey O'Neill on behalf of Epiphany magazine and the Author's Guild. A graduate of NYU, she is a Professor of Creative Writing for undergraduates at her alma mater and teaches Creative Nonfiction at Sackett Street. She is the founder & editor of Pigeon Pages, an online literary journal and NYC reading series. You can find her online at alissonwood.com or on Twitter at @literaryTSwift. Her memoir, Being Lolita, is forthcoming from Flatiron Books (Macmillan).
RSVP
Bookings are closed for this event.