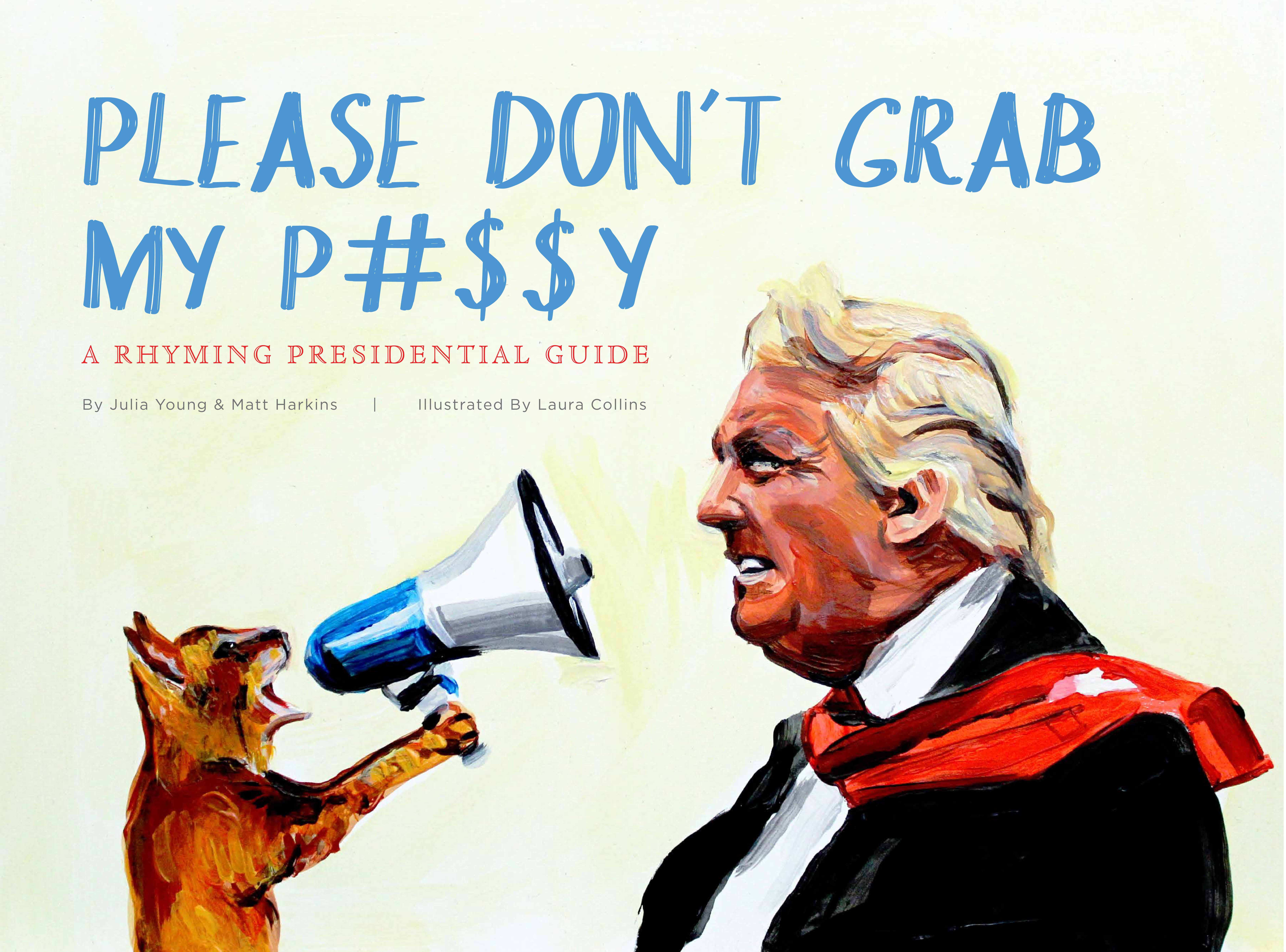 Wednesday Nov 07, 2018
7:00 pm - 9:00 pm
POWERHOUSE @ the Archway
28 Adams Street (Corner of Adams & Water Street @ the Archway)
Brooklyn , NY 11201
RSVP encouraged & appreciated.
Please fill out the form at the bottom of this page if you plan on attending. Facebook event found here.
PLEASE NOTE: Submitting an RSVP for this event DOES NOT guarantee entrance. This is a free-access event — entrance will be on a first-come, first-served basis.
---
About the Book.
Co-written by masters of pop cultural comedy, Julia Young and Matt Harkins, Please Don't Grab my P#$$y: A Rhyming Presidential Guide makes it abundantly clear what is available for grabbing—votes, leather seats, a joint—and what is definitely not, using every possible euphemism for female genitalia not already spoken into being by college guys. Although definitely not for children, the book targets a broad range of readers, from presidents of countries and titans of industry to moviemaking moguls and masters of domains. Hidden not so subtly within the verse is the anthem of the #MeToo Movement: that men are not the gatekeepers of nor entitled to women's bodies just because they possess power granted to them by profession or office.
About the Authors.
Multi-hyphenated comedian-performer-actress-improviser-writer and social media star Julia Youngcan now add co-author and poet to her resume. Young is a familiar face to fans of MTV's Wild 'N Out and Vice's Desus and Mero. She has brought her wry humor as a writer on such shows as Brain Games, Girl Code, Ladylike, Hack My Life, Impractical Jokers and Billy on the Street. She has amassed more than 20,000 followers on Instagram.
Co-writer Matt Harkinsis a comedian and the co-curator of the THNK1994 Museum, a pop culture museum originally housed in the hallway of the Brooklyn apartment he shares with comedian Viviana Olen. The museum's permanent collection is dedicated to the rivalry between champion ice skaters Tonya Harding and Nancy Kerrigan. According to the museum's website, Harkins claims to have a tattoo of Joy Behar on his left shoulder, and he believes Farrah Fawcett's Letterman appearance was a big misunderstanding.
RSVP
Bookings are closed for this event.