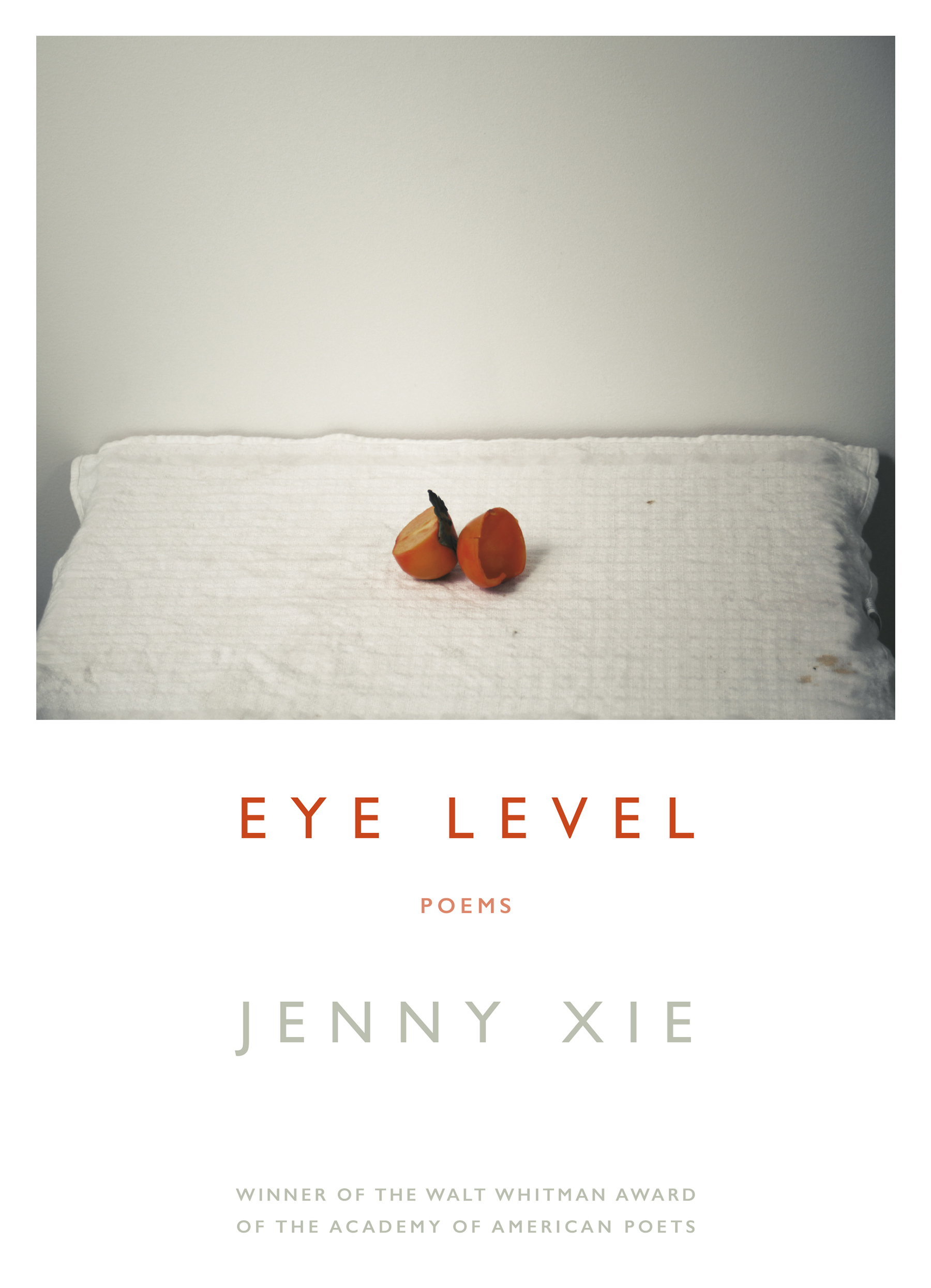 Tuesday Apr 17, 2018
7:00 pm - 9:00 pm
POWERHOUSE @ the Archway
28 Adams Street (Corner of Adams & Water Street @ the Archway)
Brooklyn , NY 11201
RSVP appreciated. Please fill out the form at the bottom of this page if you plan on attending.
PLEASE NOTE: Submitting an RSVP for this event DOES NOT guarantee entrance. This is a free-access event — entrance will be on a first-come, first-served basis.
---
About the Book.
Jenny Xie is a poet of extraordinary perception — both to the tangible world and to "All that is untouchable as far as the eye can reach." Her award-winning debut, Eye Level, takes to Phnom Penh, Corfu, Hanoi, New York, and elsewhere, as we travel closer and closer to the acutely felt solitude that centers this moving collection. Animated by a restless inner questioning, these poems meditate on the forces that moor the self and set it in motion, from immigration to travel to estranging losses and departures. Colors, smells, tastes, and changing landscapes bring to life questions about the self and Xie's taut, elusive poems exult in a life simultaneously crowded and quiet, caught in between things and places, and never quite entirely at home.
About the Poet.
Jenny Xie was born in Hefei, China, and raised in New Jersey. She holds degrees from Princeton University and New York University, and has received fellowships and support from Kundiman, the Fine Arts Work Center in Provincetown, the Elizabeth George Foundation, and Poets & Writers. She is the recipient of the 2017 Walt Whitman Award of the Academy of American Poets for Eye Level and the 2016 Drinking Gourd Chapbook Prize for Nowhere to Arrive. Her poems have appeared in the American Poetry Review, Harvard Review, the New Republic, Tin House, and elsewhere. She teaches at New York University.
About the Readers.
Sahar Muradi is a writer, performer, and educator born in Afghanistan and raised in the U.S. / is co-editor of ONE STORY, THIRTY STORIES: AN ANTHOLOGY OF CONTEMPORARY AFGHAN AMERICAN LITERATURE / is co-founder of the Afghan American Artists and Writers Association / has published most recently in Bone Bouquet and Dusie / is a recipient of the 2016 Stacy Doris Memorial Poetry Award, a Kundiman Poetry Fellowship, and an AAWW Open City Fellowship / directs the poetry programs at City Lore / and believes in the bottom of the rice pot.
Joseph O. Legaspi is the author of the poetry collections THRESHOLD and IMAGO, both from CavanKerry Press; and three chapbooks: POSTCARDS (Ghost Bird Press), AVIARY, BESTIARY (Organic Weapon Arts), and SUBWAYS (Thrush Press). Recent works have appeared in POETRY, New England Review, World Literature Today, Beloit Poetry Journal, and the Academy of American Poets' Poem-a-Day. He co-founded Kundiman (www.kundiman.org), a non-profit organization serving generations of Asian American writers and readers.
Born in St. Thomas, U.S.V.I. and raised in Apopka, Florida, Nicole Sealey is the author of ORDINARY BEAST and THE ANIMAL AFTER WHOM OTHER ANIMALS ARE NAMED, winner of the 2015 Drinking Gourd Chapbook Poetry Prize. Her other honors include an Elizabeth George Foundation Grant, the Stanley Kunitz Memorial Prize from The American Poetry Review, a Daniel Varoujan Award and the Poetry International Prize, as well as fellowships from CantoMundo, Cave Canem Foundation, MacDowell Colony and the Poetry Project. Her work has appeared in The New Yorker, The New York Times and elsewhere. Nicole holds an MLA in Africana Studies from the University of South Florida and an MFA in creative writing from New York University. She is the executive director at Cave Canem Foundation.
RSVP
Bookings are closed for this event.