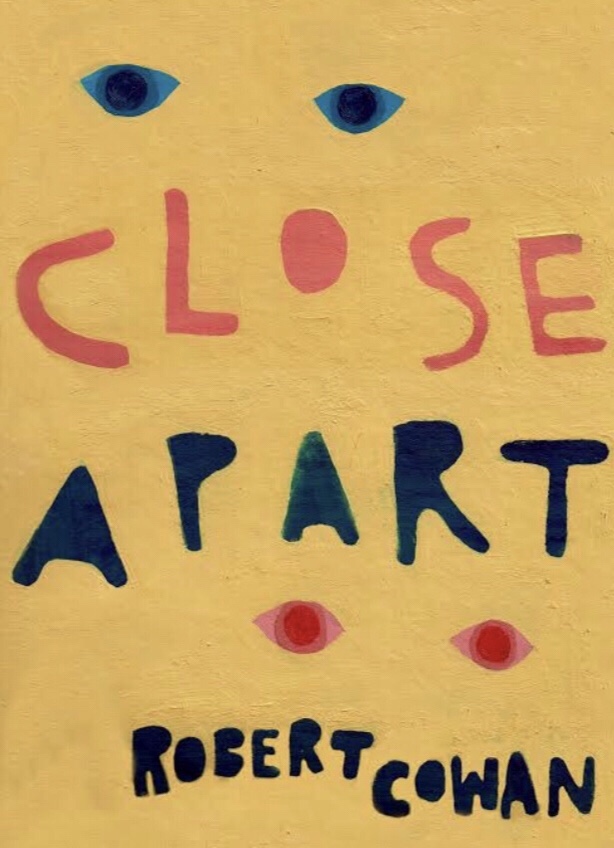 Tuesday Jul 17, 2018
7:00 pm - 9:00 pm
POWERHOUSE @ the Archway
28 Adams Street (Corner of Adams & Water Street @ the Archway)
Brooklyn , NY 11201
RSVP encouraged & appreciated.
Please fill out the form at the bottom of this page if you plan on attending. Facebook event found here.
PLEASE NOTE: Submitting an RSVP for this event DOES NOT guarantee entrance. This is a free-access event — entrance will be on a first-come, first-served basis.
---
About the Book.
Close Apart explores states between lovers and friends, parents and children, gangsters and Robert Cowans. Between Manhattan streets, Italian hilltowns, and Siberian forests. Between will, determinism, re-memory, re-death. Between fireplaces and hallways, expansion and condensation. Between us.
From Denver Butson, author of the sum of uncountable things (Deadly Chaps), "In Robert Cowan's moving and spanning debut collection of poems, Close Apart, the numerous lightning flashes (the blackouts and terrorist—and otherwise—attacks, the love for a daughter, the deaths of parents and friends) and their corresponding thunder crashes (the pangs of remembering them years later) come both near to one another and as surprises a long time after. Unlike the "scientific" predictablity of thunder and lightning that we learn early (and some of us still practice later as storms approach), the messy, joyful, devastating unpredictability of life itself, as we are reminded in these poems, is uncountable. Thus, the storms can be right here on top of us at any time, the dead can be "extra dead" as they are on Sunday nights, and we can be extra alive for recognizing them in their absence and for allowing ourselves to welcome the presence of everything else."
From Donna Masini, author of 4:30 Movie (Norton), "Close Apart begins on a subway, in a community of passengers, with a child in distress, a city in blackout. It's a generous, deeply empathetic book filled with characters, stories and a remarkable tenderness—for the suffering and vulnerability of children, for the flawed adults they become. A father's delight in his daughter's wacky imagination finds a surprising echo in Cowan's brainy, sophisticated and witty speaker who can move from quantity theory to all manner of magical thinking and numerical rationalization in his restless questions, his attempts to make sense of a chaotic and troubling world."
From Tom Sleigh, author of House of Fact, House of Ruin (Graywolf), "Like James Schuyler, Rob Cowan has found a way to make ordinary speech into a marvelously supple instrument for recording his love of the city and city life. His curiosity about other people is matched by his affection for their foibles and quirks of character that he so keenly reveals. Wide-ranging in feeling and form, these poems invite you in with their intimacy, directness, and generosity of heart."
About the Author.
Robert Cowan is a literature professor and dean the City University of New York and a volunteer instructor at Rikers Island Correctional Facility. He is the author of Close Apart: Poems (Paloma Press, 2018), as well as two scholarly books. His creative nonfiction, fiction, and poetry has appeared in Bayou, Entropy, Flatbush Review, Green Spot Blue, Here Comes Everyone, Mayday, Skidrow Penthouse, and Word Riot, as well as Paloma Press's anthology Humanity. He lives in Brooklyn with his wife, author Lela Nargi, and his daughter, Ada.
RSVP
Bookings are closed for this event.