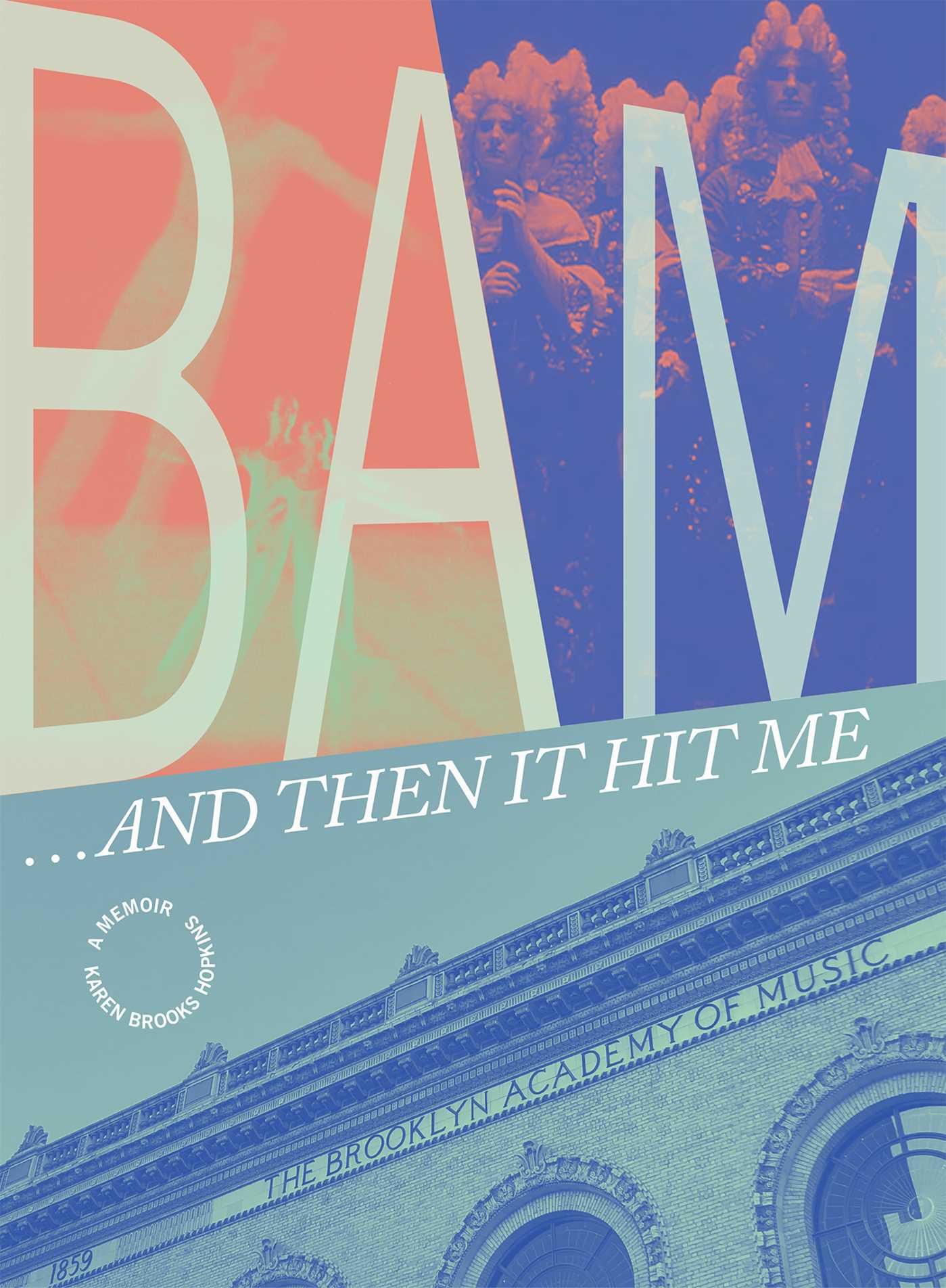 Wednesday Sep 29, 2021
7:00 pm - 9:00 pm
POWERHOUSE @ the Archway
28 Adams Street (Corner of Adams & Water Street @ the Archway)
Brooklyn , NY 11201
This event will be LIVE at POWERHOUSE Arena!  RSVP below!
PLEASE NOTE: Submitting an RSVP for this event DOES NOT guarantee entrance. This is a free-access event — entrance will be on a first-come, first-served basis.  COVID protocol will be observed (vaccination pass and masks) and seating may be limited.

---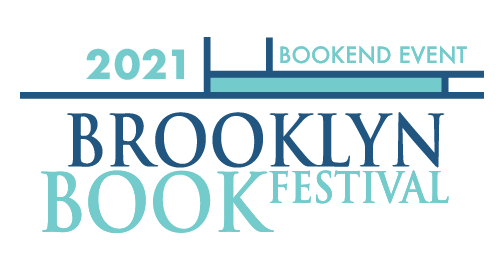 On the occasion of her new book BAM…and Then It Hit Me, a chronicle of her 36 years at BAM, Karen Brooks Hopkins and John Turturro will shoot the breeze and converse about theater, Brooklyn, the arts and of course – BAM, an institution near and dear to both of them. Karen will read some passages from the book followed by an audience Q+A and book signing.
About the Book.
President Emerita of the Brooklyn Academy of Music Karen Brooks Hopkins' inspiring memoir of 36 years at the world-famous cultural institution.
President Emerita of the Brooklyn Academy of Music (BAM) Karen Brooks Hopkins pens BAM…and Then It Hit Me, an inspiring memoir of her 36 years at the iconic cultural institution, America's oldest performing arts center. Filled with riveting stories and hundreds of color and black-and-white photographs from its remarkable array of performances over the years this memoir is an exhilarating romp through the formative years of the renowned avant-garde performance venue, and its influence worldwide on theater, opera, dance, film, cinema, and multi-disciplinary productions. The book has a sharp focus on concepts such as leadership, innovation, urban revitalization (including the transformation of Brooklyn from Manhattan Outpost to the coolest neighborhood on the planet), as highly successful cultural fundraising played critical roles in the colorful evolution of this world-class cultural juggernaut in the performing arts.
Pre-order a signed copy today!  Ships after October 5.
About The Author.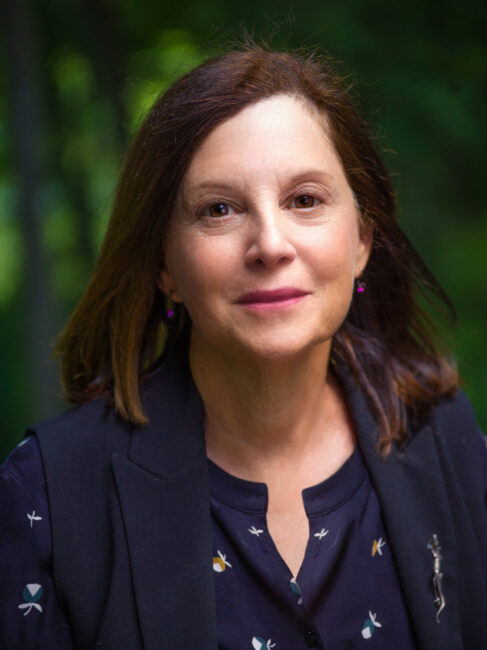 Karen Brooks Hopkins is the president emerita of the Brooklyn Academy of Music, where she worked for thirty-six years, serving sixteen as its president. As president, Hopkins oversaw the institution's 230 full-time employees and its multiple theaters and cinemas, ranging from the 2,100seat BAM Howard Gilman Opera House to the flexible 250-seat Fishman Space.
Hopkins has served as the chair of the Cultural Institutions Group, has been a member of the mayor's Cultural Affairs Advisory Commission, the New York State Board of Regents, and on the Boards of NYC & Company, the Downtown Brooklyn Partnership, and currently on the Trust for Governors Island. Hopkins was appointed Commander of the Royal Order of the Polar Star from the government of Sweden, named Chevalier de L'Ordre des Arts et des Lettres by the Republic of France, and awarded the King Olav Medal by Norway. She was designated a "Woman of Achievement" by the professional association Women in Development in 2013 and named one of the "50 Most Powerful Women in New York" by Crain's New York Business. Among the many honors BAM has received during her tenure is the 2013 National Medal of Arts, the highest award given to artists and arts organizations by the US government. President Obama presented the medal to Hopkins at a White House ceremony. In 2014, Hopkins was one of ten esteemed business leaders appointed to the inaugural Crain's Hall of Fame.
Her widely read book, Successful Fundraising for Arts & Cultural Organizations, is currently in its second edition. A graduate of the University of Maryland, she received her MFA from George Washington University in Washington, DC. She has received honorary degrees from St. Frances College, Pratt Institute, Long Island University and a prestigious Doctor of Laws from Columbia University.
Following her retirement from BAM in June 2015, Hopkins recently served as the Inaugural Senior Fellow in Residence at the Andrew W. Mellon Foundation, adviser to the New Jersey Performing Arts Center, board member of the Jerome L. Greene Foundation, senior adviser to and board member of the Alexander S. Onassis Public Benefit Foundation (USA), and as the Nasher Haemisegger Fellow at SMU/DataArts.
About The Moderator.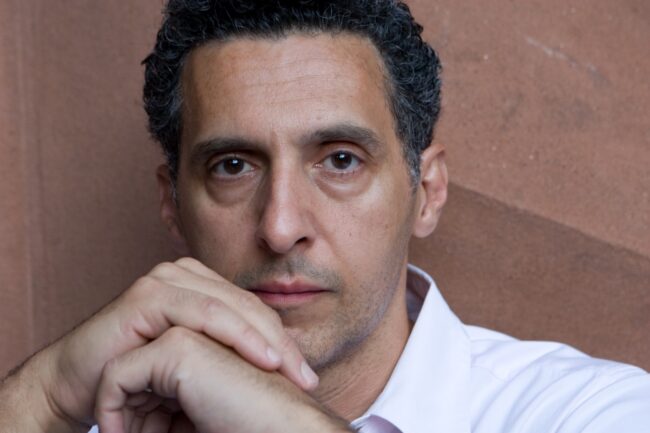 JOHN TURTURRO studied at SUNY New Paltz and the Yale School of Drama. For his theatrical debut he created the title role of John Patrick Shanley's "Danny and the Deep Blue Sea" for which he won an OBIE Award and a Theater World Award.
Turturro has performed in many films, including Spike Lee's "Do the Right Thing," and "Jungle Fever." Martin Scorsese's "The Color of Money" Robert Redford's "Quiz Show" Francesco Rosi's "La Tregua" Robert De Niro's "The Good Shepherd" Tom DiCillo's "Box of Moonlight" Nanni Moretti's "Mia Madre" and Joel and Ethan Coen's "Miller's Crossing" "The Big Lebowski" and "O Brother Where Art Thou." For his lead role in the Coen Brothers' "Barton Fink" Turturro won the Best Actor Award at the Cannes Film Festival, and the David Donatello Award.
He received the Camera D'Or Award at the Cannes Film Festival for "Mac", his directorial debut. Other films as director/ writer include "Illuminata" "Romance & Cigarettes" "Passione"  "Fading Gigolo" and "The Jesus Rolls".
On Television, Turturro was nominated for a SAG Award for his portrayal of Howard Cosell in "Monday Night Mayhem" and again nominated for "The Bronx is Burning". He won an Emmy Award for his guest appearance on "Monk" and was nominated for a Golden Globe and a SAG Award for his performance in HBO's "The Night Of".
John Turturro led an international cast  in "The Name Of The Rose", a limited series for Sundance TV and he was last seen in "The Plot against America" on HBO. He was recently announced to star in Apple's new drama series "Severance".
RSVP
Bookings are closed for this event.