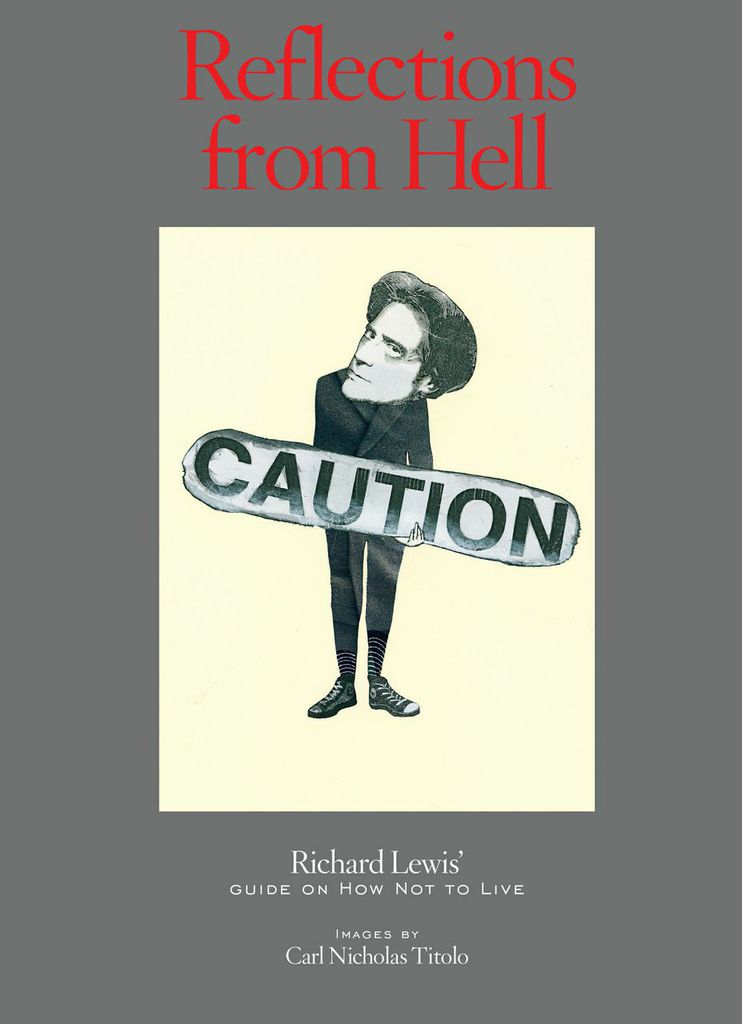 Thursday May 28, 2015
7:00 pm - 9:00 pm
THE POWERHOUSE ARENA [Dumbo]
37 Main Street
Brooklyn, NY 11201
For more information, please call 718.666.3049
RSVP appreciated: RSVP@powerHouseArena.com
-or-
Please fill out the "Bookings" form at the bottom of this page.
---
Acclaimed comedian Richard Lewis speaks in conversation with Carl Nicholas Titolo about their newest powerHouse Book, Reflections from Hell. Together they will talk about their illustrated aphorisms, sure to lure you into a night of laughter.
"Original, prolific, and incorruptible." – Larry David on Richard Lewis and Carl Nicholas Titolo (from the Foreword)
About Reflections from Hell:
Reflections from Hell lures you into the dark, incisively witty brain of Richard Lewis, who was recognized by Comedy Central as one of the top 50 stand-up comedians of all time. Complimented by the wry, adroit art of Carl Nicholas Titolo, Reflections from Hell unearths decades of Richard Lewis' self-deprecating, candid humor. From Lewis puppeteering replicas of his own head to needles protruding from his body, Titolo captures the razor edge of Lewis' comedically warped musings. As Richard Lewis says of Titolo's art, "Though a entirely different medium, it felt like it was stolen right out of my own torment." Read at your own risk.
About the Authors:
Richard Lewis is beloved for his neurotic comedy. His name has been put side by side with Kafka, Freud, Lenny Bruce, Charlie Parker, among other icons. He cooks up a frenetic stew of comedy and therapy, free-associating progressive notes that wind up creating his unmistakable cadence. Lewis has appeared in numerous TV shows and films and is a published author. Lewis has just been cast in a new series from Starz, "Blunt Talk," which is executive produced by Jonathan Ames and Seth MacFarlane. Comedy Central has recognized Mr. Lewis as one of the top 50 stand-up comedians of all time, and was charted on GQ's list of the '20th Century's Most Influential Humorists.' He performed at Carnegie Hall to an SRO crowd.
Carl Nicholas Titolo is a native New Yorker who lives with his wife of 43 years. He has spent the last three decades recording Italy's visual soundtrack through mixed-media imagery. He has held a teaching position in The School of Visual Arts for forty years, and at present is a faculty member of the Visual Essay Graduate Program. His studio is located on the Lower East Side in Manhattan and currently is completing a children's book about a man and his dog who reside in a small mountaintop village in Italy.
RSVP
Bookings are closed for this event.