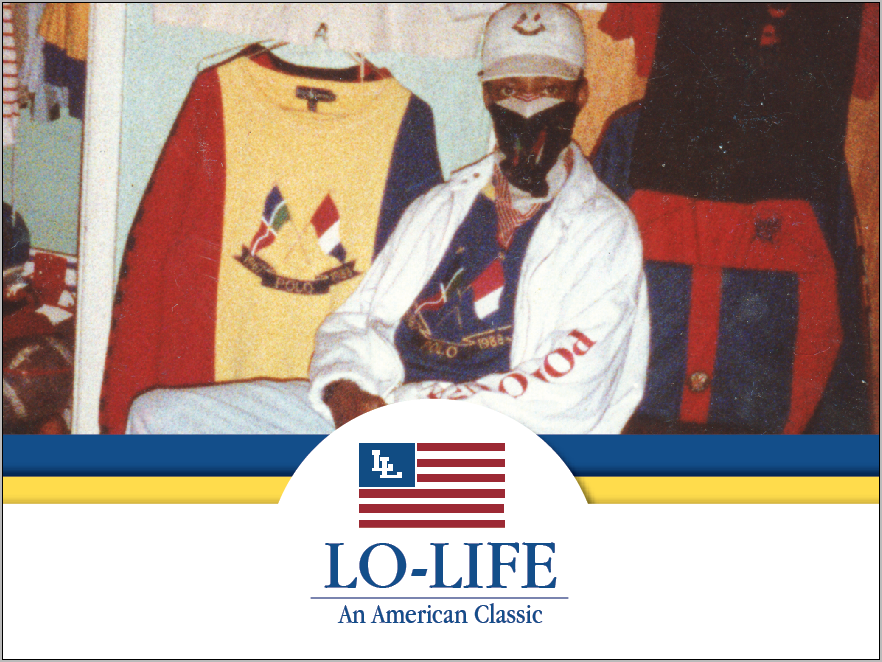 Monday Dec 05, 2016
7:00 pm - 9:00 pm
POWERHOUSE @ the Archway
28 Adams Street (Corner of Adams & Water Street @ the Archway)
Brooklyn , NY 11201
For more information, please call 718.666.3049
RSVP appreciated: RSVP@powerHouseArena.com
-or-
Please fill out the "Bookings" form at the bottom of this page.
---
Jackson Blount will be here to talk about the extraordinary story behind the infamous Lo-Life crew! Members of the original Lo-Life crew will join the conversation. Sadat X will moderate the event.
About Lo-Life:
Lo-Life: An American Classic takes the reader on a trip to New York City in the early 80s—a time when crime and violence ran the streets. The infamous Lo-Life gang emerged from this tumultuous time. Formed by crews of teenagers from the Brownsville and Crown Heights neighborhoods of Brooklyn, they made a name for themselves by dressing head-to-toe in expensive Ralph Lauren clothing, or "Lo." Polo apparel—and other preppy 80s fashion labels like Guess, Nautica, and Benetton, among others—represented an aspirational lifestyle for these kids from rough neighborhoods just struggling to get by. Fighting for style and survival, the Lo-Lifes targeted these brands, and would acquire them by any means necessary, including stick-ups, shoplifting, and hustling. A reign of terror ensued, when your new winter coat could make you the target for a robbery—or worse.
What started as an informal gang uniform organized around clean designs and bright colors, became a devotion to a lifestyle brand, and eventually created an association between the streets and luxury that would fundamentally change the fashion industry. Lo-Life: An American Classic documents the personal collections of exclusive archival vintage photographs amassed by the crew and interviews with original members, presenting the first comprehensive oral history of this notorious New York collective.
Lo-Life is the remarkable story of a small group of teenagers fighting to make a name for themselves who eventually made themselves seen, heard, and emulated globally.
Love and Loyalty!
About the Authors:
Jackson Blount, a Brooklyn native, graduated from SVA in 2001. He has designed professionally since, doing both corporate and freelance work throughout his design career.
Rack-Lo is one of the main catalysts of the Lo-Life movement. He played a major role in the unification of boosting crews of the early 80s to form the world-renowned Lo-Life crew. Under this umbrella, the Lo-Life's have continued to make history. This lifestyle that originated in hip hop's golden era, continues to grow and expand around the globe.
Sadat X is an American rapper, best known as a member of the Alternative hip hop group Brand Nubian. The group responsible for hip-hop classics including; All for one, Slow Down and Punks jump up to get Beatdown. Sadat takes his name from former Egyptian president Anwar Sadat.
Sadat is now involved in teaching children and coaches children's basketball for the New York City Basketball League. One of his main goals is giving back to the community.
With contributions from original Lo-Life members: Uncle Disco, Thirstin Howl the 3rd, Bek-Live, Shillz da Realz, Prance-Lo, B-Bob Lo, and Fi-Lo.
RSVP
Bookings are closed for this event.