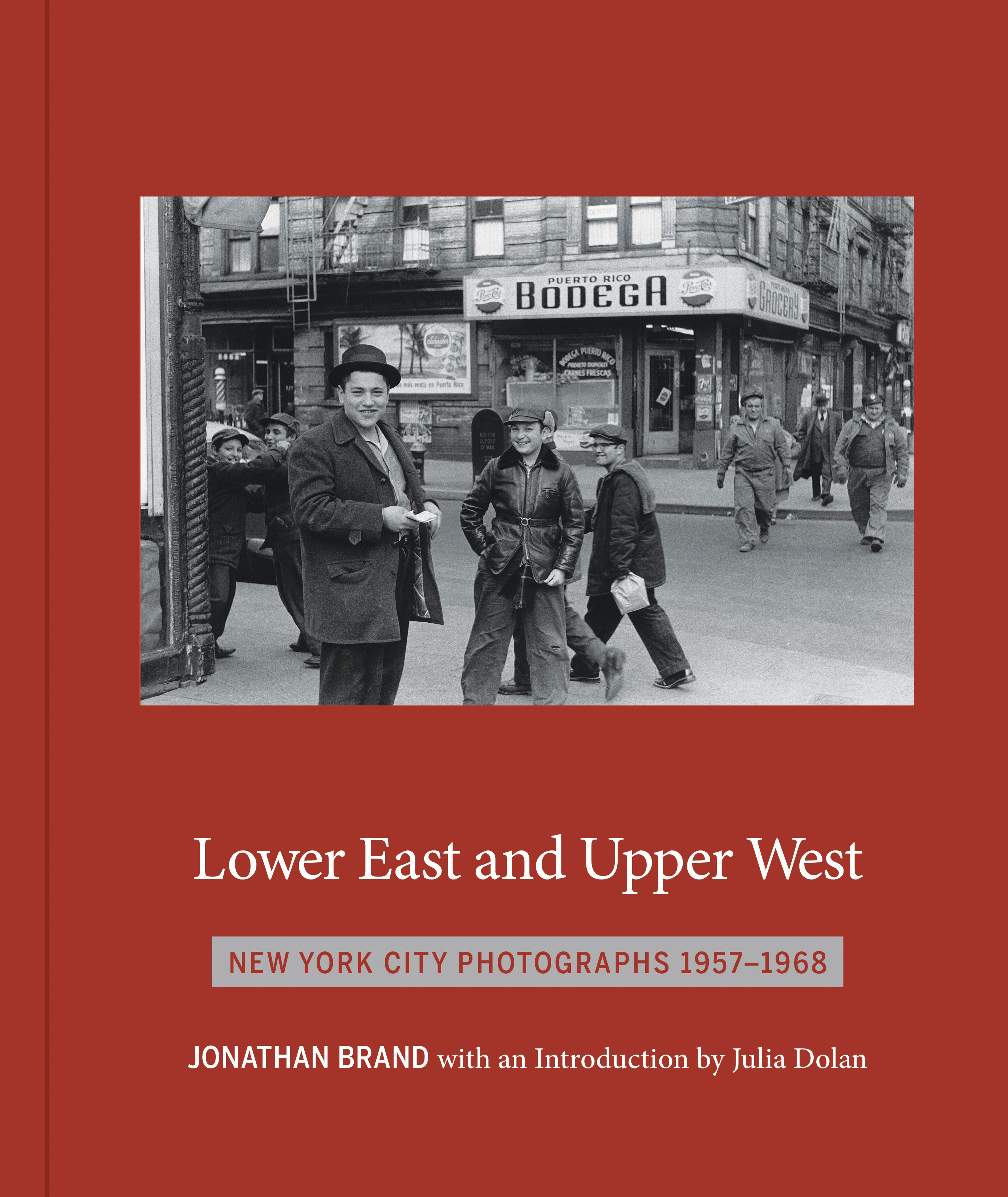 Thursday Feb 15, 2018
7:00 pm - 9:00 pm
POWERHOUSE @ the Archway
28 Adams Street (Corner of Adams & Water Street @ the Archway)
Brooklyn , NY 11201
RSVP appreciated. Please fill out the form at the bottom of this page if you plan on attending.
PLEASE NOTE: Submitting an RSVP for this event DOES NOT guarantee entrance. This is a free-access event — entrance will be on a first-come, first-served basis.
---
Please join us for the powerHouse Books launch for Lower East and Upper West by Jonathan Brand.
Artist/Photographer Mark Berghash will lead a discussion on Brand's work, followed by an audience Q&A with Jonathan's daughter, Ulrika Brand.
About the Book.
The vibrant street life and people of New York City's Lower East Side and Upper West Side in the 1950s and 1960s are presented in this book of black-and-white photographs by Jonathan Brand.
A census taker and later an advertising copywriter, Brand chronicled life as he encountered it on his walks through the city. The book offers 104 striking images of New Yorkers engaged in everyday pursuits, from the Bowery to Riverside Park, juice stands and barbershops to Theatre in the Streets. With an introduction by Julia Dolan, The Minor White Curator of Photography at the Portland Art Museum, Oregon, this is the first book from a photographer who developed his art alongside many of the best-known in his discipline. Brand's photographs capture the energy, odd juxtapositions, and intimate moments of life in mid-century New York City.
About the Photographer.
Jonathan Brand has been photographing daily life since 1956. A native New Yorker and Vermonter, he has also lived and worked in Scandinavia and Portland, Oregon. He developed his photography through study with some of the most accomplished photographers of his day: Richard Avedon, Garry Winogrand, David Vestal, and Bruce Davidson. An acute observer of street life as well as everyday family rhythms, Brand has captured public and private moments in arresting images.
About the Speaker.
Mark Berghash began his art career in painting. Mid career he turned to photography. His work is in many collections, including Metropolitan Museum of Art, California Museum of Photography, Museum of Modern Art, Jewish Museum, International Center of Photography and many others. www.markberghash.com
RSVP
Bookings are closed for this event.