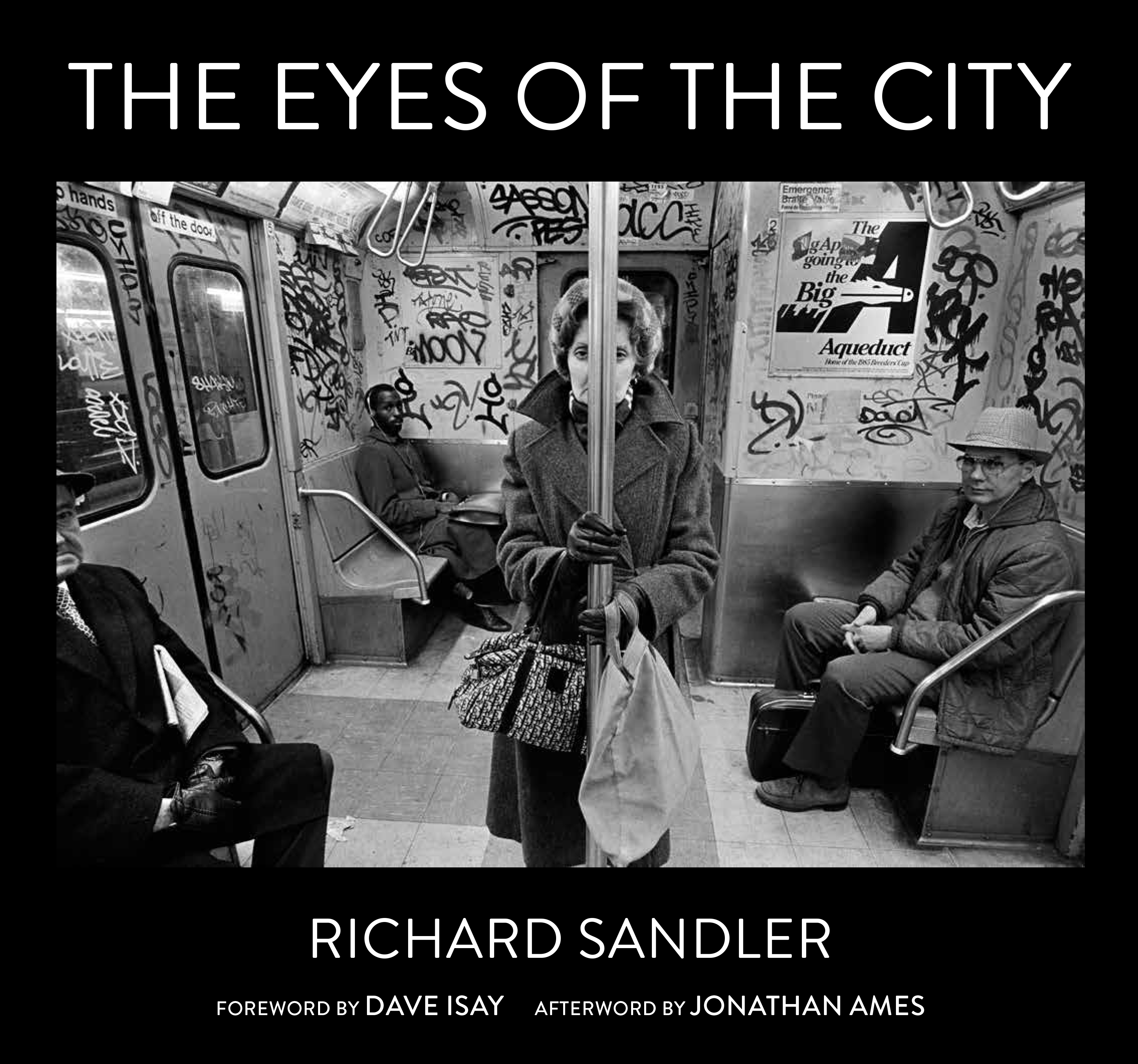 Wednesday Nov 30, 2016
7:00 pm - 9:00 pm
POWERHOUSE @ the Archway
28 Adams Street (Corner of Adams & Water Street @ the Archway)
Brooklyn , NY 11201
For more information, please call 718.666.3049
RSVP appreciated: RSVP@powerHouseArena.com
-or-
Please fill out the "Bookings" form at the bottom of this page.
---
Street photographer and documentary filmmaker Richard Sandler will be joined in conversation with picture editor Mark Bussell and Régina Monfort for an unforgettable event celebrating Richard's stunning new book.
About The Eyes of the City:
Timing, skill, and talent all play an important role in creating a great photograph, but the most primary element, the photographer's eye, is perhaps the most crucial. In The Eyes of the City, Richard Sandler showcases decades' worth of work, proving his eye for street life rivals any of his generation.
From 1977 to just weeks before September 11, 2001, Richard regularly walked through the streets of Boston and New York, making incisive and humorous pictures that read the pulse of that time. After serendipitously being gifted a Leica camera in 1977, Sandler shot in Boston for three productive years
and then moved back home to photograph in an edgy, dangerous, colicky New York City.
In the 1980s crime and crack were on the rise and their effects were socially devastating. Times Square, Harlem, and the East Village were seeded with hard drugs, while in Midtown Manhattan, and on Wall Street, the rich flaunted their furs in unprecedented numbers, and "greed was good."
In the 1990s the city underwent drastic changes to lure in tourists and corporations, the result of which was rapid gentrification. Rents were raised and neighborhoods were sanitized, clearing them of both crime and character. Throughout these turbulent and creative years Sandler paced the streets with his native New Yorker's eye for compassion, irony, and unvarnished fact.
The results are presented in The Eyes of the City, many for the first time in print. Overtly, they capture a complex time when beauty mixed with decay, yet below the picture surface, they hint at unrecognized ghosts in the American psyche.
About the Author and Moderator:
Richard Sandler is a street photographer and documentary filmmaker. He has directed and shot eight non-fiction films, including The Gods of Times Square, Brave New York, and Radioactive City. Sandler's still photographs are in the permanent collections of the New York Public Library, the Brooklyn Museum, the New York Historical Society, and the Houston Museum of Fine Art. He was awarded a New York Foundation for the Arts fellowship for photography, a John Simon Guggenheim Foundation fellowship for Filmmaking, and a New York State Council on the Arts fellowship also for Filmmaking.
Mark Bussell is the former Picture Editor of The New York Times and of The New York Times Magazine. He currently teaches at New York University Tisch School of the Arts.
Régina Monfort is a photographer and photo editor focusing on long-form narratives. Since joining FotoEvidence in 2010, she has edited a number of books including Daniella Zalcman's Signs of Your Identity and Marcus Bleasdale's The Unravelling.
RSVP
Bookings are closed for this event.