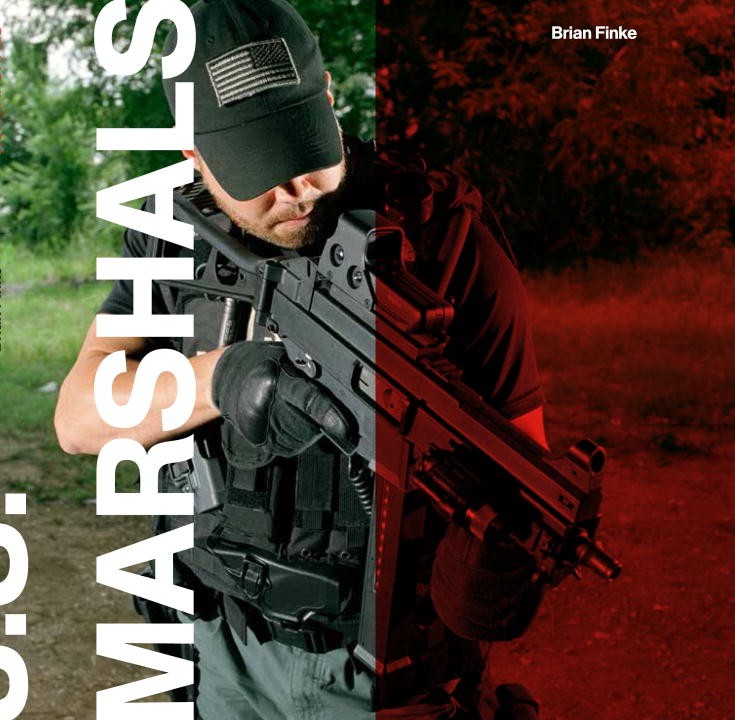 Friday Nov 21, 2014
7:00 pm - 9:00 pm
THE POWERHOUSE ARENA [Dumbo]
37 Main Street
Brooklyn, NY 11201
For more information, please call 718.666.3049
RSVP appreciated: RSVP@powerHouseArena.com
-or-
Please fill out the "Bookings" form at the bottom of this page.
---
Renowned photographer Brian Finke debuts a collection documenting the wild, dangerous, and heroic work of the U.S. Marshals.
About U.S. Marshals: 
The U.S. Marshal service is the longest standing law enforcement agency in the United States. As the enforcement arm of the federal courts, marshals are tasked with protecting judges, prosecutors, and witnesses, and are also responsible for transporting prisoners and tracking down the country's most dangerous fugitives. Over the years, the ranks of this pillar of American law enforcement have included the likes of Frederick Douglass, Wyatt Earp, and Wild Bill Hickok, and they have been involved in diverse missions raging from tracking down train robbers in the Wild West, to protecting African American school children segregating the south in the Civil Rights Era, to seizing and auctioning off Bernie Madoff's property.
The Marshals project started in 2010, and was photographed on and off over three years. Renowned photographer Brian Finke was reunited with a childhood friend who had gone into law enforcement, now Deputy Marshal Cameron Welch. With Welch as an access point, Finke documents the wild, dangerous, and heroic work of the U.S. Marshals. Finke photographed marshals at various offices around the country, starting in Houston, then in Las Vegas, New York City, Syracuse, Utica, Philadelphia, Camdon, Atlantic City, Phoenix, Los Angeles, and a handful of Texas border towns: Brownsville, McAllen, Laredo, Del Rio, Alpine, and El Paso. Finke captured the
marshals during training, but also on the job on ride-alongs, and engaged in operations with other agencies rounding up escaped convicts and executing warrants.
Through Finke's trained lens, the reader is treated to a unique, on-the-ground portrait of this elite group of officers. And at the same time Finke sheds light on how we police ourselves in the United States today.
About the Author: 
Brian Finke graduated from the School of Visual Arts in New York City in 1998 with a BFA in photography. Since that time, he has had incredible success as an artist, with work placed in nine museum collections here and abroad. The author of 2-4-6-8: American Cheerleaders and Football Players (Umbrage, 2003), Flight Attendants (powerHouse, 2008), and Construction (DECODE, 2012), his first monograph was named one of the best photography books of 2004 by American Photo magazine. His editorial clients include: Bon Appétit, Conde Nast Portfolio, Details, Discover, ESPN the Magazine, Esquire, Fast Company, Fortune, Good Magazine, GQ, The New York Times Magazine, Life, Martha Stewart, Newsweek, New York magazine, The New Yorker, Photo District News, Rolling Stone, Spin, Teen Vogue, Time, Wired, and many others. Brian has commercial representation in the U.S. and France, and is represented by galleries in New York City, Paris, and Amsterdam.
RSVP
Bookings are closed for this event.