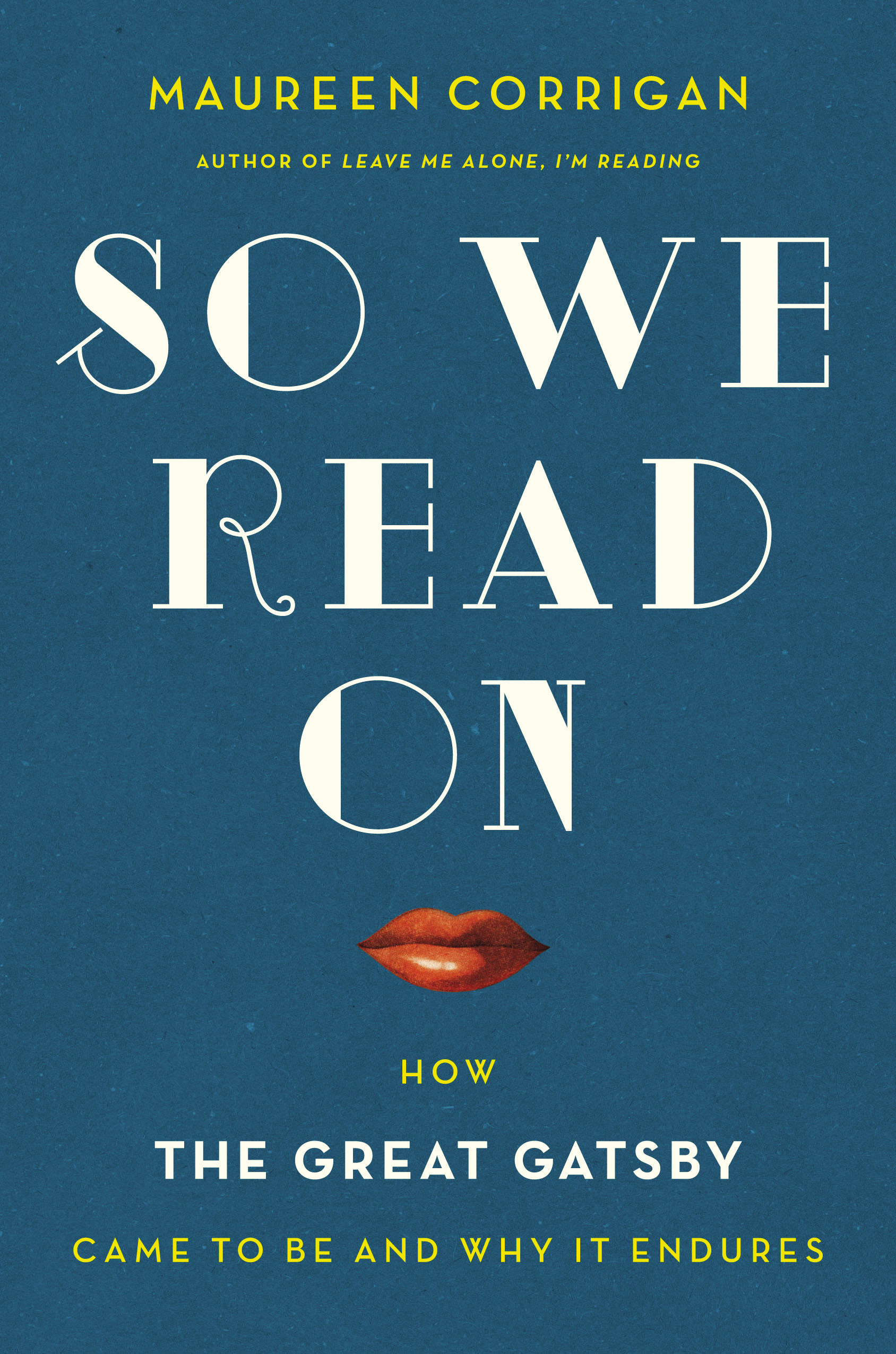 Monday Sep 22, 2014
7:00 pm - 9:00 pm
THE POWERHOUSE ARENA [Dumbo]
37 Main Street
Brooklyn, NY 11201
For more information, please call 718.666.3049
RSVP appreciated: RSVP@powerHouseArena.com
-or-
Please fill out the "Bookings" form at the bottom of this page.
---
NPR's Corrigan investigates the enduring power of The Great Gatsby. Author Michael Cunningham joins her in conversation about the long-standing appeal of the American classic.
About So We Read On: 
"Forget great. The Great Gatsby is the greatest—even if you didn't think so when you had to read it in high school. I didn't think so back then either." So begins So We Read On, Maureen Corrigan's irresistibly engaging, acutely insightful examination of F. Scott Fitzgerald's masterpiece—"the Great American Novel we think we've read but probably haven't."
Conceived nearly a century ago by a man who died believing himself a failure, The Great Gatsby is now universally revered, and reading it is a rite of passage for millions. But how well do we really know this beloved classic? As Fresh Air critic, Georgetown professor, and Gatsby lover extraordinaire Corrigan adeptly points out, while Fitzgerald's masterpiece may be one of the most popular novels in America, many of us first read it when we were too young to fully comprehend its power.
With So We Read On, Corrigan offers a fresh perspective on what makes Gatsby great—and utterly unusual—juxtaposing a close reading of the text with a fascinating investigation of Fitzgerald's personal history, his relationships, and his possible motivations for narrative choices. Readers will delight in joining Corrigan on a journey to rediscover the worlds of West and East Egg—from high school classrooms to a fact-finding mission on Long Island Sound, from Corrigan's childhood home in Queens, New York, to her trek across the country teaching a Great Books course on this great(est) of American novels.
From her stunningly clear interpretations of the imagery throughout the book (hint: the most pervasive symbol in Gatsby is not what you think it is), to her thought-provoking observations about Gatsby's commentaries on race, class, and gender, Corrigan offers a newly captivating take on this well-known story. With rigor, wit, and infectious enthusiasm, Corrigan inspires us to reexperience the greatness of Gatsby and cuts to the heart of why we are, as a culture, "borne back ceaselessly" into its thrall.
About the Author and Moderator: 
Maureen Corrigan is the book critic for NPR's Fresh Air, the critic in residence at Georgetown University, and winner of an Edgar Award for criticism. She is the author of Leave Me Alone, I'm Reading.
Michael Cunningham is the author of six novels, including A Home at the End of the World, Flesh and Blood, The Hours (winner of the PEN/Faulkner Award and the Pulitzer Prize), Specimen Days, By Nightfall, and, most recently, The Snow Queen. He lives in New York.
RSVP
Bookings are closed for this event.