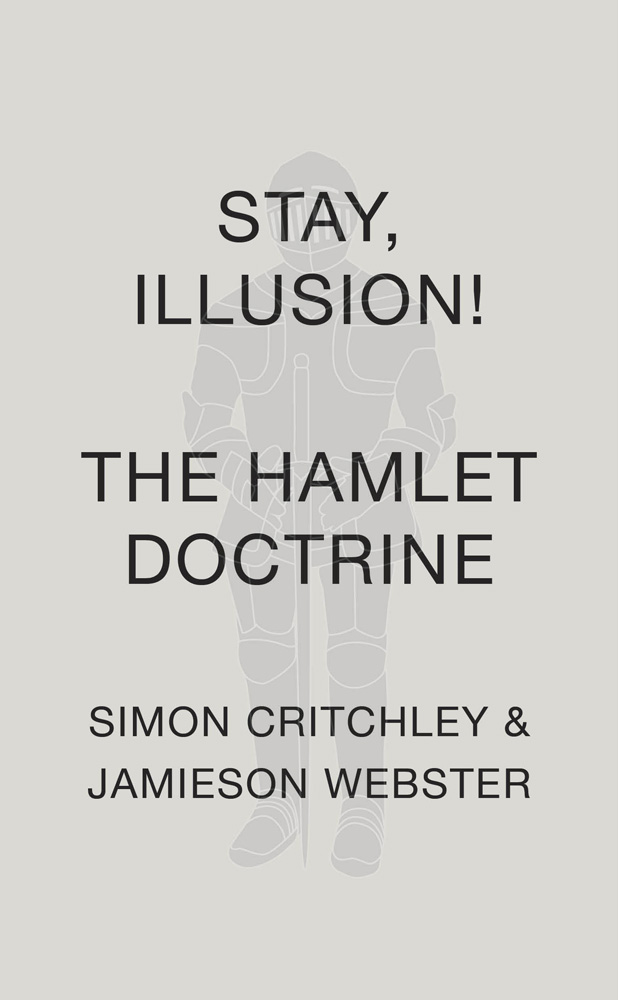 Tuesday Jul 09, 2013
7:00 pm - 9:00 pm
THE POWERHOUSE ARENA [Dumbo]
37 Main Street
Brooklyn, NY 11201
For more information, please call 718.666.3049
RSVP appreciated: RSVP@powerHouseArena.com
-or-
Please fill out the "Bookings" form at the bottom of this page.
---
Two prominent 21st century thinkers take on one of the most familiar literary works of the English language: Shakespeare's Hamlet.
About STAY, ILLUSION!:
The figure of Hamlet haunts our culture like the ghost haunts Shakespeare's melancholy Dane. Arguably, no literary work is more familiar to us. Everyone knows at least six words from Hamlet, and most people know many more. Yet the play—Shakespeare's longest—is more than "passing strange," and it becomes even more complex when considered closely.
Reading Hamlet alongside other writers, philosophers, and psychoanalysts—Carl Schmitt, Walter Benjamin, Freud, Lacan, Nietzsche, Melville, and Joyce—Simon Critchley and Jamieson Webster go in search of a particularly modern drama that is as much about ourselves as it is a product of Shakespeare's imagination. They also offer a startling interpretation of the action onstage: it is structured around "nothing"—or, in the enigmatic words of the player queen, "it nothing must."
From the illusion of theater and the spectacle of statecraft to the psychological interplay of inhibition and emotion, Hamlet discloses the modern paradox of our lives: how thought and action seem to pull against each other, the one annulling the possibility of the other. As a counterweight to Hamlet's melancholy paralysis, Ophelia emerges as the play's true hero. In her madness, she lives the love of which Hamlet is incapable.
Avoiding the customary clichés about the timelessness of the Bard, Critchley and Webster show the timely power of Hamlet to cast light on the intractable dilemmas of human existence in a world that is rotten and out of joint.
About the Authors:
Simon Critchley is Hans Jonas Professor of Philosophy at the New School for Social Research. He also teaches at Tilburg University and the European Graduate School. His many books include Very Little . . . Almost Nothing, The Faith of the Faithless, and The Book of Dead Philosophers. He is the series moderator of The Stone, a philosophy column in The New York Times, to which he is a frequent contributor.
Jamieson Webster is a psychoanalyst in private practice in New York City. She is the author of The Life and Death of Psychoanalysis: On Unconscious Desire and Its Sublimation and has written for Apology, Cabinet, The New York Times, and many psychoanalytic publications. She teaches at Eugene Lang College at the New School and supervises doctoral students in clinical psychology at the City University of New York.
---
For more information, please contact
Justin Levine
email: justin@powerhousearena.com
powerHouse Arena, 37 Main Street, Brooklyn, NY 11201
tel: 212-604-9074 x109
RSVP
Bookings are closed for this event.