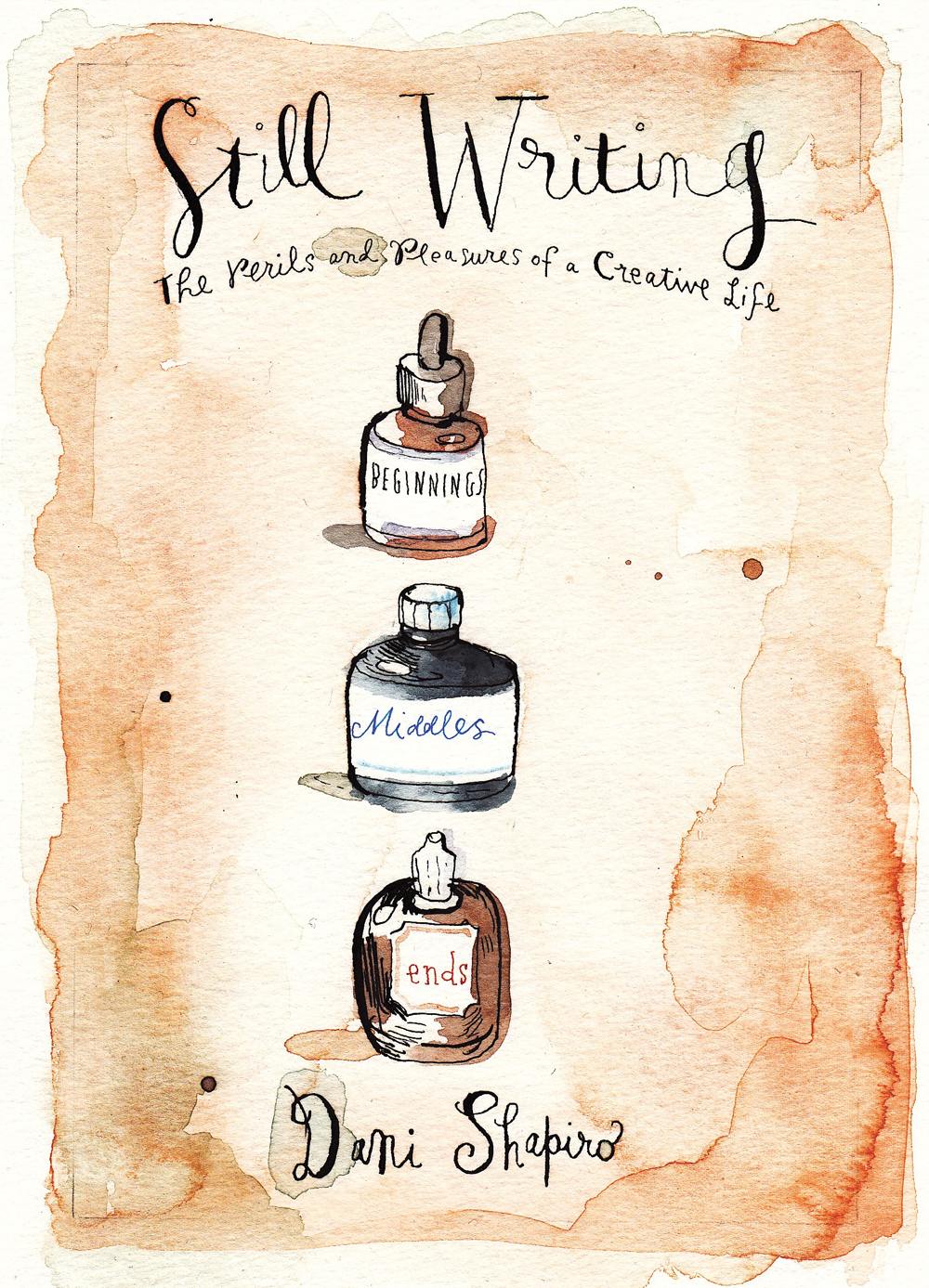 Tuesday Nov 12, 2013
7:00 pm - 9:00 pm
THE POWERHOUSE ARENA [Dumbo]
37 Main Street
Brooklyn, NY 11201
For more information, please call 718.666.3049
RSVP appreciated: RSVP@powerHouseArena.com
-or-
Please fill out the "Bookings" form at the bottom of this page.
---
The bestselling author offers witty, heartfelt advice for aspiring writers about the challenging and exhilarating process of storytelling. Writers Elissa Schappell and Alexander Chee join Shapiro in discussion about the book and the creative process.
About STILL WRITING:
Courage, endurance, despair, resistance, determination, doubt—we all grapple with these conflicting feelings every time we embark on something new. A writer faces the challenge of a new blank page every day, and she must come to terms with her deepest fears and anxieties and allow herself the freedom to take a leap into the unknown, and the faith not to know what will come next. Dani Shapiro, bestselling author of Devotion and Slow Motion and the beloved popular blog Moments of Being, realized as a young woman that she was a writer and that discovery was her salvation. She learned that to write is to come to know your own mind. In her deeply personal new memoir, STILL WRITING: The Perils and Pleasures of a Creative Life, Shapiro shares her powerful journey as a writer. The wisdom she distills applies not only to the craft of writing, but also to all creative endeavors and to our lives as we live them.
Through a blend of poignant stories about what formed her as a writer, tales from other authors, and a penetrating look at her own creative process, Shapiro offers her gift to writers and nonwriters alike: an elegant guide of hard-won wisdom and encouragement for staying the course. Writers—and anyone with an artistic temperament—will find inspiration and comfort in these pages. Offering lessons learned from over twenty years of teaching and writing, Shapiro writes grippingly about making peace with your inner censor, developing the daily practice of writing and finding your own rhythm, choosing early readers, taking risks, refraining from judgment about your work, allowing structure to develop out of the characters you create, and accepting that writing never gets easier—that every day you must relearn what it is that you need to begin again.
Like Anne Lamott's Bird by Bird, Virginia Woolf's A Writer's Diary, and Stephen King's On Writing, Dani Shapiro's STILL WRITING is a lodestar for aspiring scribes. By necessity, writers spend a great deal of time on their own in a room, but they will feel less alone when nourished by the insights Shapiro shares in this eloquent memoir of the writing life.
About the Artist:
Dani Shapiro is the bestselling author of the memoirs Devotion and Slow Motion, as well as five novels, including Black & White and Family History. Her work has appeared in The New Yorker, Granta, Tin House, One Story, Elle, Vogue, The New York Times Book Review, and The Los Angeles Times, and has been widely anthologized. She has taught in the writing programs at Columbia, NYU, The New School, and Wesleyan University, and she is a cofounder of the Sirenland Writers Conference in Positano, Italy. She is a contributing editor at Travel + Leisure.
---
For more information, please contact
Justin Levine
email: justin@powerhousearena.com
powerHouse Arena, 37 Main Street, Brooklyn, NY 11201
tel: 212-604-9074 x109
RSVP
Bookings are closed for this event.