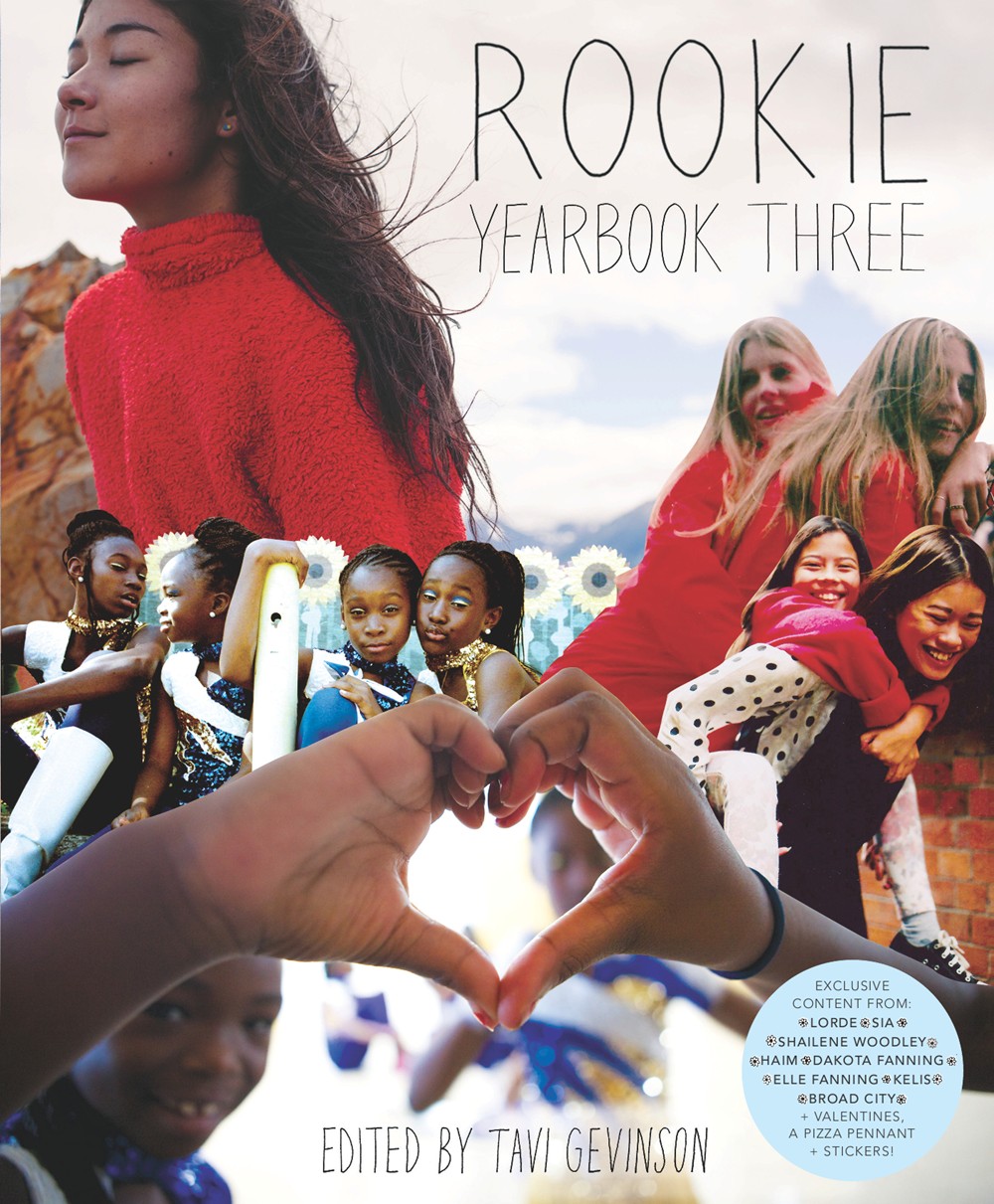 Wednesday Nov 05, 2014
7:00 pm - 9:00 pm
THE POWERHOUSE ARENA [Dumbo]
37 Main Street
Brooklyn, NY 11201
Purchase Tickets ($10 each)
For more information, please call 718.666.3049
Tickets are $10 and can be applied to the cost of Rookie Yearbook Three ($29.95)
---
Join us to celebrate the release of  Rookie Yearbook Three , a compendium of the best of the online magazine's third year, including interviews, artwork, and new contributions from some of Rookie's favorite people. Tavi Gevinson, Rookie's editor-in-chief, and Rookie staff writers will read excerpts of their work, a surprise guest will do a live Ask a Grown Person, and we'll do a zine and clothing swap.
Swap: there will be a one item limit for each person.
Purchase tickets here!
About Rookie Yearbook Three: 
350 pages of articles, interviews, collages, photo editorials, and illustrations from Rookie's third year—with new exclusive-to-this-book content!
An exciting new partnership between PYRG and Rookie (rookiemag.com), Yearbook Three is the ultimate compendium featuring the best of Rookie from the 2013–2014 year. There will be lots of beautiful art and writing: life lessons, diary entries, discoveries from Literally the Best Thing Ever, DIY projects, playlists, stickers and cutouts, PLUS brand-new, exclusive-to-print contributions from a dizzying array of influential writers, actors, musicians, and artists—all curated by Rookie's extraordinary seventeen-year-old editor, Tavi Gevinson.
In Rookie Yearbook Three, we explore cures for love, girl-on-girl crime, open relationships, standing for something, embracing our inner posers, and so much more. Featuring interviews with Rookie role models like Sofia Coppola, Amandla Stenberg, Greta Gerwig, and Kim Gordon, and a bonus section chock-full of exclusive content including a pizza pennant, sticker sheet, valentines, plus advice and contributions from Lorde, Shailene Woodley, Dakota and Elle Fanning, Grimes, Kelis, Sia, Abbi Jacobson and Ilana Glazer of Broad City, Haim, and more!
About the Author:

Tavi Gevinson is editor-in-chief and founder of Rookie, an online magazine for teenage girls. Since launching it in 2011 at age 15, Tavi has spoken at TEDxTeen, the Economist's The World, the New Yorker Festival, the Melbourne Writers Festival, and the Sydney Opera House. Tavi has acted in the movie Enough Said and NBC's Parenthood, and is currently starring in "This Is Our Youth" on Broadway.