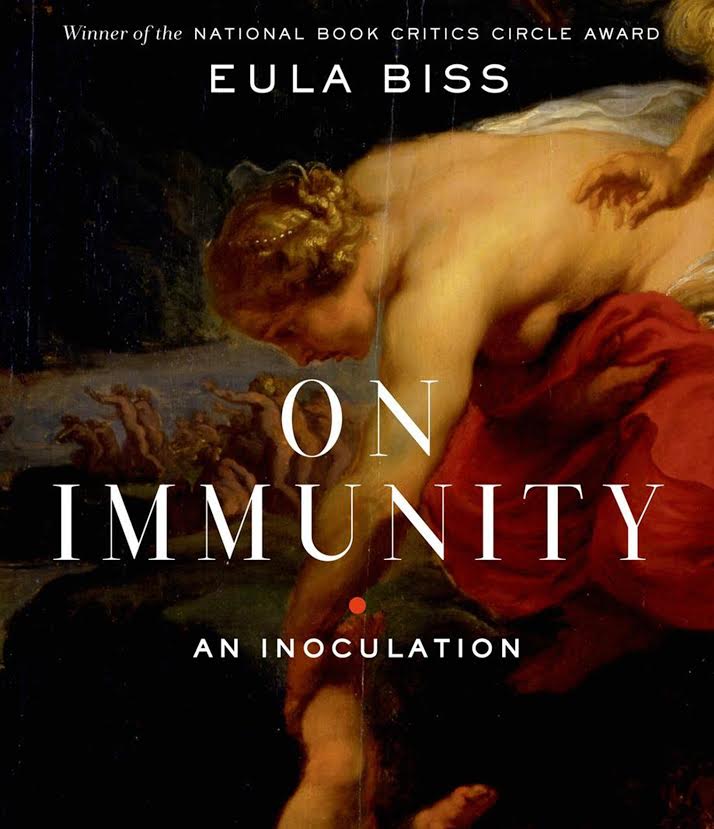 Thursday Apr 16, 2015
6:00 pm - 10:00 pm
THE POWERHOUSE ARENA [Dumbo]
37 Main Street
Brooklyn, NY 11201
For more information, please call 718.666.3049
RSVP appreciated: RSVP@powerHouseArena.com
-or-
Please fill out the "Bookings" form at the bottom of this page.
---
On Immunity tackles with grace and nuance the hot topic of why many fear immunization, delving into myth, philosophy and literature.  Authors, parents and enthusiasts join together to read On Immunity from start to finish.
Readers include:
Jason Diamond, Lisa Lucas, Kevin Nguyen, Teddy Wayne, Ariel Schrag, Aryn Kyle, Colin Dickey, Mikki Halpin, Michele Filgate, Rachel Syme, AN Devers, Tyler Coates, Amy Brill, Jazmine Hughes, Parul Sehgal, Rakesh Satyal, Lux Alptraum, Julia Turner, Rachel Rosenfelt, Jaime Green and Maris Kreizman
About On Immunity:
Why do we fear vaccines? A provocative examination by Eula Biss, the author of Notes from No Man's Land, winner of the National Book Critics Circle Award.
Upon becoming a new mother, Eula Biss addresses a chronic condition of fear—fear of the government, the medical establishment, and what is in your child's air, food, mattress, medicine, and vaccines. She finds that you cannot immunize your child, or yourself, from the world.
In this bold, fascinating book, Biss investigates the metaphors and myths surrounding our conception of immunity and its implications for the individual and the social body. As she hears more and more fears about vaccines, Biss researches what they mean for her own child, her immediate community, America, and the world, both historically and in the present moment. She extends a conversation with other mothers to meditations on Voltaire's Candide, Bram Stoker's Dracula, Rachel Carson's Silent Spring, Susan Sontag's AIDS and Its Metaphors, and beyond. On Immunity is a moving account of how we are all interconnected—our bodies and our fates.
About the Author:
Eula Biss is the author of Notes from No Man's Land, winner of the National Book Critics Circle Award for criticism, and The Balloonists. Her essays have appeared in the Believer and Harper's Magazine. She teaches at Northwestern University and lives in Chicago, Illinois.
RSVP
Bookings are closed for this event.