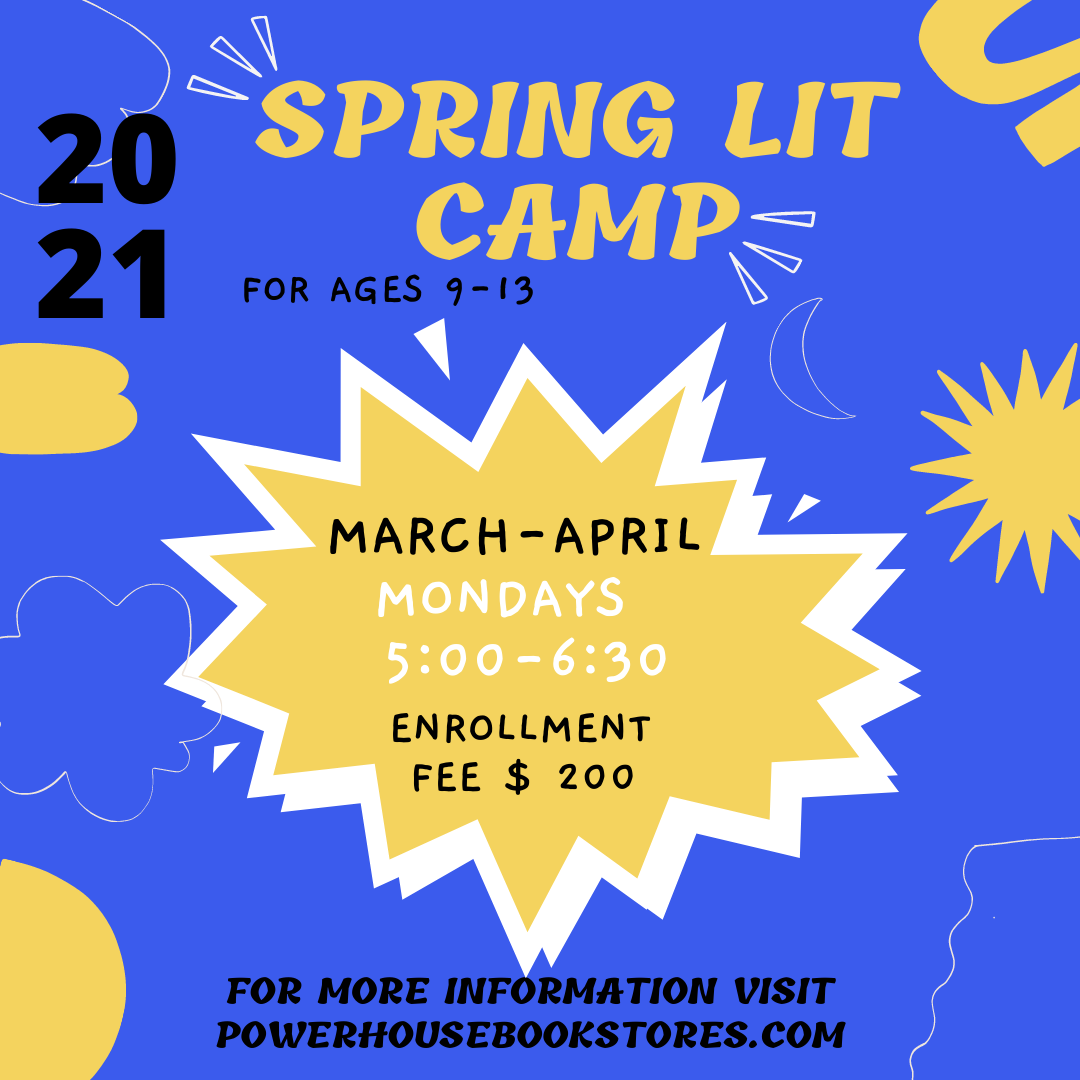 Monday Mar 01, 2021 - Monday Apr 26, 2021
5:00 pm - 6:30 pm
Category(ies)
RSVP required – registration is $200 and includes five pre-selected book club books!
Please register here if you plan on attending – we will send Zoom invites and communications about the program to the e-mail you use, so please double check that this information is correct. The link here is to register for the FULL event series, which includes all five amazing books and access to the author talks with all five authors.
**Note: The last day to sign up and have your books shipped is 2/24. All in-store pick ups will be available to sign up until 3/1
About the Event:

We are so excited to be bringing back our Middle Grade Lit Camp program for the Spring of 2021! Running through March and April, taking place every two weeks, kids will be able to virtually take part in our book club meetings to discuss five brand-new middle-grade novels. The discussion will be led by our Children's Book Specialist Brittany, with the added bonus of having the opportunity to ask the authors questions directly. Our Lit Camp was created during Covid-19 to be a fun and unique way to keep kids engaged with the latest novels and also be able to socialize with peers from the neighborhood (and across the country) who love to read!
Each discussion takes place on Monday from 5-6:30 p.m. via zoom. The first half of the event is a book discussion with the author followed by a Q&A where everyone has the chance to ask the author any burning questions. The second half is a book club led discussion with our bookseller Brittany to further delve into the topics and themes of the novel. We are so thrilled to be welcoming best-selling author David Levithan to the camp and the lineup just keeps getting better! Scroll down to see the entire lineup of authors! 
The enrollment fee for the Spring Lit Camp is $200 and includes the five pre-selected book club books and admission into each virtual discussion. The five books are either available for pick up at our three Brooklyn stores or will be shipped to you as soon as you register, so that the kids can have a chance to read a few ahead. This is an opportunity for kids to connect with other readers their age and have a thought-provoking discussion around a series of diverse books alongside the author.
We hope to see all our avid readers soon. You can register and learn more information right here!
Book List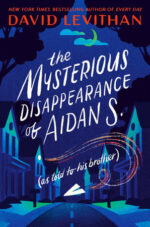 When: Monday March 1, 5-6:30 p.m. EST 
The Mysterious Disappearance of Aidan S. (as told to his brother) 
By: David Levithan 
New York Times bestselling author David Levithan takes young readers on a twisting journey through truth, reality, and fantasy and belief.
Aidan disappeared for six days. Then, just as suddenly as he vanished, Aidan reappears. Where has he been? The story he tells is simply. . . impossible.His brother, Lucas, wants to believe him. But Lucas is aware of what other people, including their parents, are saying: that Aidan is making it all up to disguise the fact that he ran away.Being on Aidan's side would mean believing in the impossible. But how can you believe in the impossible when everything and everybody is telling you not to?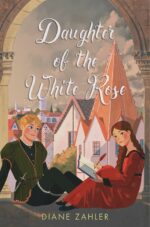 When: Monday March 15, 5-6:30 p.m. EST
Daughter of the White Rose 
By: Diane Zahler 
Based on the real royal scandal of the Princes in the Tower, Daughter of the White Rose covers a shocking episode in medieval history that has captured the imagination for 530 years. 
Set in 1483, England, Nell Gould may be a commoner's daughter, but she has been raised as a playmate to the King and Queen's royal children. However, when the King dies Prince Ned is imprisoned in the Tower of London by his scheming uncle, the evil Richard III–and Nell with him. Can they escape? Is Nell the key?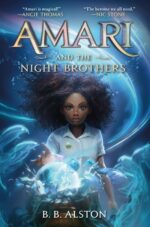 When: Monday March 29, 5-6:30 p.m. EST
Amari and the Night Brothers
By: B.B Alston 
Artemis Fowl meets Men in Black in this exhilarating debut middle grade fantasy, the first in a trilogy filled with #blackgirlmagic!
Amari Peters has never stopped believing her missing brother, Quinton, is alive. So when she finds a ticking briefcase in his closet, containing a nomination for a summer tryout at the Bureau of Supernatural Affairs, she's certain the secretive organization holds the key to locating him—if only she can wrap her head around the idea of magicians, fairies, aliens, and other supernatural creatures all being real.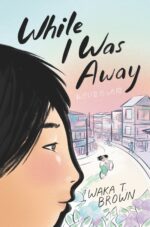 When: Monday April 12, 5-6:30 p.m. EST
While I Was Away (Memoir) 
By: Waka T. Brown 
Debut author Waka T. Brown takes readers on an empowering journey to 1980s Japan, where she was sent as a child to reconnect to her family's roots.
In Japan, 12-year-old Waka struggles with reading and writing in kanji and gets made fun of by the students in her Japanese public-school classes. Even though this is the country her parents came from, Waka has never felt more like an outsider. Where is home…and who will Waka be when she finds it?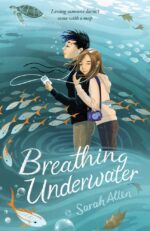 When: Monday April 26, 5-6:30 p.m. EST
Breathing Underwater 
By: Sarah Allen
Three years ago, before Olivia and Ruth's family moved from California to Tennessee, the sisters buried a time capsule on their favorite beach. Now, they're taking an RV back across the country to uncover the memories they left behind. But Ruth's depression has been getting worse, so Olivia has created a plan to help her remember how life used to be: a makeshift scavenger hunt across the country, like pirates hunting for treasure, taking pictures and making memories along the way.
Breathing Underwater is a sparkly, moving middle grade novel from Sarah Allen, and a big-hearted exploration of sisterhood, dreams, and what it means to be there for someone you love.
Anti-Harassment Policy:
We expect all participants to maintain an atmosphere of respect and fairness.
Anyone who violates this standard of behavior, including engaging in any form of harassment, or otherwise disrupts the event, may, at the discretion of the organizers, be immediately removed. Participants removed as a result of their behavior will not receive any refund.