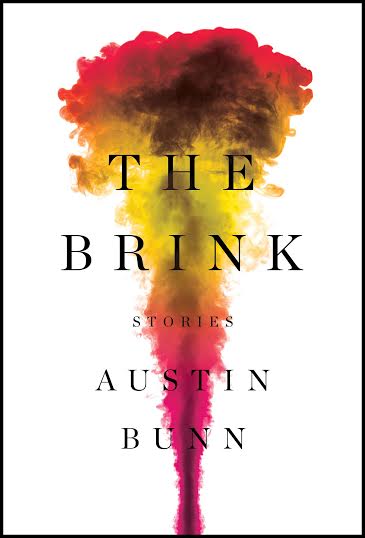 Monday May 18, 2015
7:00 pm - 9:00 pm
THE POWERHOUSE ARENA [Dumbo]
37 Main Street
Brooklyn, NY 11201
For more information, please call 718.666.3049
RSVP appreciated: RSVP@powerHouseArena.com
-or-
Please fill out the "Bookings" form at the bottom of this page.
---
In his debut short story collection, Austin Bunn weaves a host of diverse worlds, which are often apocalyptic and always tender.
About The Brink:
"Austin Bunn is a young writer to reckon with, and The Brink is everything you want in a story collection: funny, inventive, somehow both expansive and wistful. He whistles through the graveyard beautifully in the face of all manner of ends of the world." —Jess Walter
Brimming with life and unforgettable voices, the stories in Austin Bunn's debut short story collection The Brink walk the line between the real and the hypothetical, between the dullness of everyday life and the fantasies that we believe lie just beyond our reach. The stories hum with urgency and tension as the characters hover and teeter on brinks that can be psychological, social, environmental, or technological.
In the wry but affecting "How to Win an Unwinnable War," a teenager attempts to lose himself in a gifted summer school class on nuclear war as his family life turns upside down. When an immersive video game begins turning off in the heartbreaking "Griefer," an obsessive player falls in love with a mysterious player in the final hours of that world, even as his wife begs him to snap out of it and rejoin her in the real world. In "The End of the Age Is Upon Us," a member of a Heaven's Gate-like cult prepares for his last days on earth, all while trying to convince another troubled member—a girl he's in love with—to join him in what he hopes will be a better life. And on the deck of a Spanish galleon in the 15th century in "Ledge," a group of sailors face life-altering choices when they think they've sailed to the literal edge of the world.
Told in a stunning variety of voices, styles, and settings, the stories in The Brink capture the transformations and discoveries at the edge of irrevocable change. Each tale presents a distinct world, told with deep emotion, humor, energizing language, and characters with whom we have more in common than we realize. Taken together, they signal the arrival of a dazzling new talent in short fiction. I look forward to your coverage next spring.
About the Author:
Austin Bunn's fiction and nonfiction have appeared in The New York Times Magazine, The Atlantic, The Pushcart Prize, Zoetrope, and other outlets. He co-wrote the screenplay for Kill Your Darlings, which premiered at Sundance. A Michener-Copernicus Fellow, he is a graduate of the Iowa Writers' Workshop. He teaches at Cornell University in Ithaca, New York.
RSVP
Bookings are closed for this event.