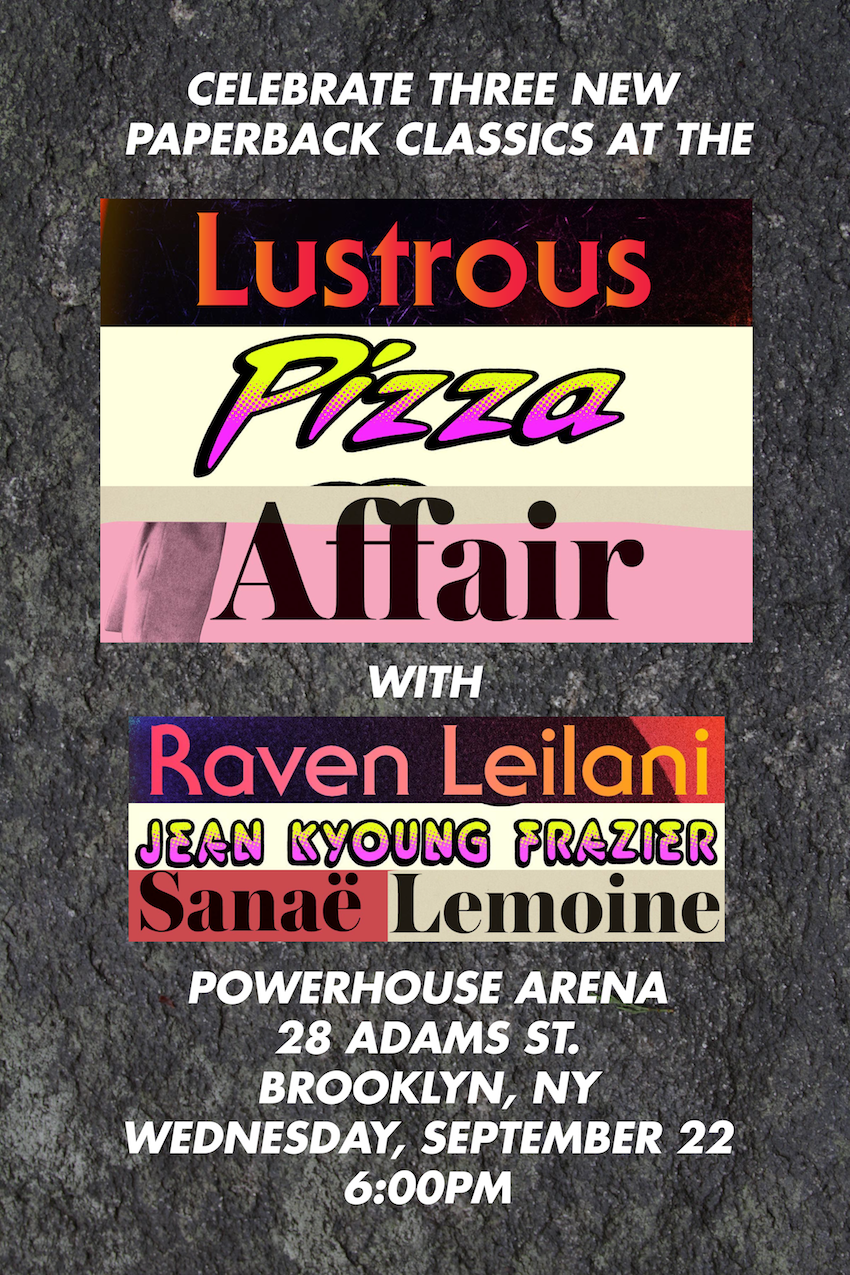 Wednesday Sep 22, 2021
6:00 pm - 8:00 pm
POWERHOUSE @ the Archway
28 Adams Street (Corner of Adams & Water Street @ the Archway)
Brooklyn , NY 11201
This event will be LIVE at POWERHOUSE Arena!  RSVP below!
PLEASE NOTE: Submitting an RSVP for this event DOES NOT guarantee entrance. This is a free-access event — entrance will be on a first-come, first-served basis.  Vaccination is required!

---
A deliciously radiant celebration for the paperback editions of three hotly tipped debuts!
LUSTER
"So delicious that it feels illicit . . . Raven Leilani's first novel reads like summer: sentences like ice that crackle or melt into a languorous drip; plot suddenly, wildly flying forward like a bike down a hill."
—Jazmine Hughes, The New York Times Book Review
"An irreverent intergenerational tale of race and class that's blisteringly smart and fan-yourself sexy."
—Michelle Hart, O: The Oprah Magazine
PIZZA GIRL
"To Pizza Girl, Jean Kyoung Frazier brings a flawless ear for language, great inventiveness, unfailing intelligence and empathy, and best of all a rare and shimmering wit. This novel has immense appeal."
—Richard Ford
"Pizza Girl is a funny and moving debut, full of wry observation and deep humanity. Jean Kyoung Frazier's incredibly winning protagonist delivers laughter and grief with all the toppings. A wonderful novel from a new writer with talent and heart."
—Sam Lipsyte
"Frazier's darkly comic, unsentimental, subversive debut novel, Pizza Girl, heralds the debut of a wholly-original new kind of American hero, a pregnant, teetering-on-alcoholic Korean-American teenager, as well as the arrival of a wildly gifted writer."
—Elissa Schappell
THE MARGOT AFFAIR
"A deeply immersive novel about the ways in which your family may fail you . . . Written in graceful prose carrying clairvoyant insights, its wisdom stayed with me."
—Ling Ma
"A stunning debut, simmering with tension and sensuality. This jewel of a novel examines the in-between spaces in life. . . . A mesmerizing story by an important new voice."
—Crystal Hana Kim
About the Books.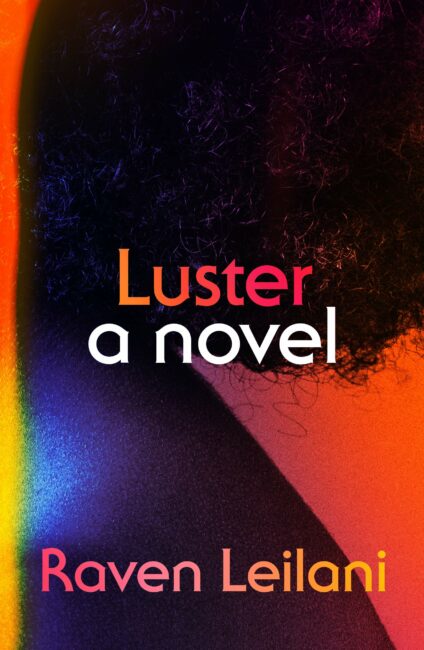 Edie is stumbling her way through her twenties—sharing a subpar apartment in Bushwick, clocking in and out of her admin job, making a series of inappropriate sexual choices. She is also haltingly, fitfully giving heat and air to the art that simmers inside her. And then she meets Eric, a digital archivist with a family in New Jersey, including an autopsist wife who has agreed to an open marriage—with rules.
As if navigating the constantly shifting landscapes of contemporary sexual manners and racial politics weren't hard enough, Edie finds herself unemployed and invited into Eric's home—though not by Eric. She becomes a hesitant ally to his wife and a de facto role model to his adopted daughter. Edie may be the only Black woman young Akila knows.
Irresistibly unruly and strikingly beautiful, razor-sharp and slyly comic, sexually charged and utterly absorbing, Raven Leilani's Luster is a portrait of a young woman trying to make sense of her life—her hunger, her anger—in a tumultuous era. It is also a haunting, aching description of how hard it is to believe in your own talent, and the unexpected influences that bring us into ourselves along the way.
In the tradition of audacious and wryly funny novels like The Idiot and Convenience Store Woman comes the wildly original coming-of-age story of a pregnant pizza delivery girl who becomes obsessed with one of her customers.
Eighteen years old, pregnant, and working as a pizza delivery girl in suburban Los Angeles, our charmingly dysfunctional heroine is deeply lost and in complete denial about it all. She's grieving the death of her father (whom she has more in common with than she'd like to admit), avoiding her supportive mom and loving boyfriend, and flagrantly ignoring her future.Her world is further upended when she becomes obsessed with Jenny, a stay-at-home mother new to the neighborhood, who comes to depend on weekly deliveries of pickled-covered pizzas for her son's happiness. As one woman looks toward motherhood and the other toward middle age, the relationship between the two begins to blur in strange, complicated, and ultimately heartbreaking ways.Bold, tender, propulsive, and unexpected in countless ways, Jean Kyoung Frazier's Pizza Girl is a moving and funny portrait of a flawed, unforgettable young woman as she tries to find her place in the world.
The secret daughter of a French politician and a famous actress drops the startling revelation that will shatter her family in this beguiling debut novel of intrigue and betrayal.
"There were so many of us, children of these double families who dreamed of the other side."
Margot Louve is a secret. The child of a longstanding affair between an influential French politician with presidential ambitions and a prominent stage actress, her hidden family exists in stolen moments in a small Parisian apartment on the Left Bank.
It is a house of cards that Margot—fueled by a longing to be seen and heard—decides to tumble. The summer of her seventeenth birthday, she meets the man who will set her plan in motion: a well-regarded journalist whose trust seems surprisingly easy to gain. But as Margot is drawn into an adult world she struggles to comprehend, she learns how one impulsive decision can threaten a family's love with ruin, shattering the lives of those around her in ways she could never have imagined.
Exposing the seams between private lives and public faces, The Margot Affair is a novel of deceit, desire, and transgression—and the exhilarating knife-edge upon which the danger of telling the truth outweighs the cost of keeping secrets.
About The Authors.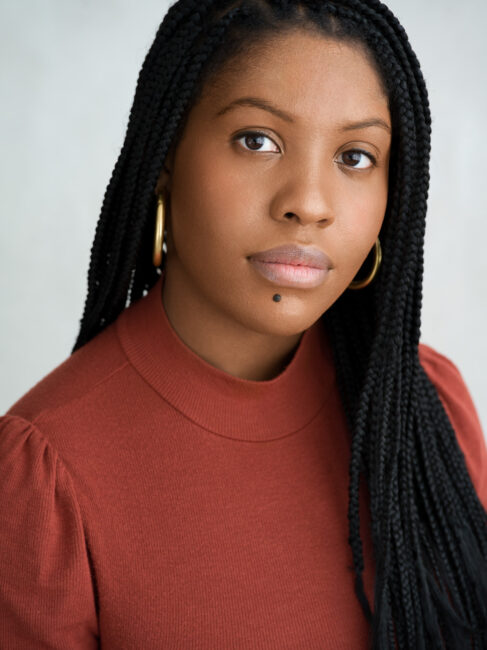 Raven Leilani's work has been published in Granta, The Yale Review, McSweeney's Quarterly Concern, Conjunctions, The Cut, and New England Review, among other publications. Leilani received her MFA from NYU and was an Axinn Foundation Writer-in-Residence. Luster is her first novel.
Jean Kyoung Frazier attended USC (where she really did deliver pizzas) and received her MFA from Columbia. Pizza Girl is her debut novel.
Sanaë Lemoine was born in Paris to a Japanese mother and French father, and raised in France and Australia. She earned her undergraduate degree from the University of Pennsylvania and her MFA at Columbia University. She now lives in New York.
RSVP
Bookings are closed for this event.