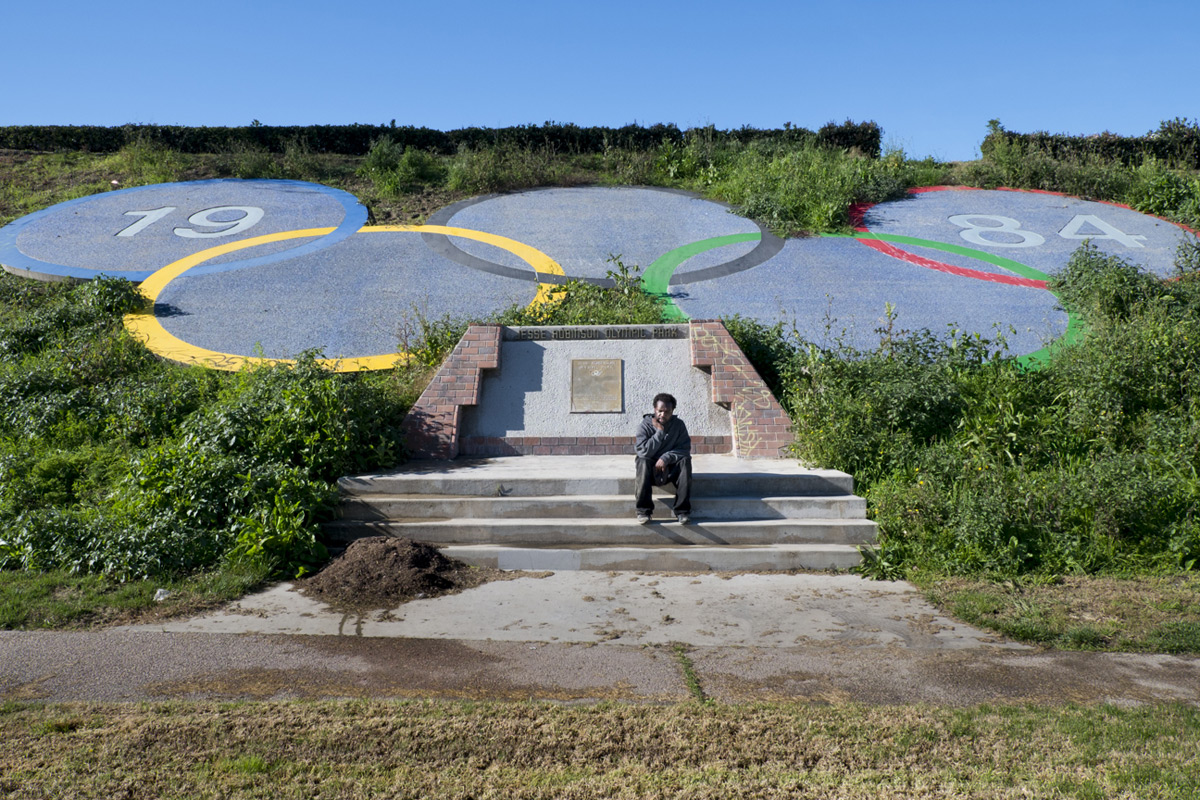 Friday Jun 21, 2013 - Wednesday Jul 10, 2013
All Day
THE POWERHOUSE ARENA [Dumbo]
37 Main Street
Brooklyn, NY 11201
Category(ies)
Jon Pack and Gary Hustwit
The Olympic City
June 21 – July 10, 2013
Opening reception: June 21, 6-9pm
The Olympic City is an ongoing photography project that looks at the legacy of the Olympic Games in former host cities around the world. Since 2008, photographers Jon Pack and Gary Hustwit have sought out the successes and failures, the remnants and ghosts of the Olympic spectacle. As cities rely more and more on cultural tourism and event-centric activities for their economy and identity, The Olympic City project serves as a focusing agent for dialogue about urban space and the role of architecture in our cultural identity.
[nggallery id=45]
Click the image above to view a selection from the exhibition and book.
A city can spend billions to construct venues to attract the Games, sometimes radically changing its neighborhoods and displacing its citizens. But after the events are over, the medals have been handed out, and the torch is extinguished, what's next? What happens to a city after the Olympics are gone? Some former Olympic sites are retrofitted and used in ways that belie their grand beginnings; turned into prisons, housing, malls, gyms, churches. Others sit unused for decades and become tragic time capsules, examples of misguided planning and broken promises of the benefits that the Games would bring.
The exhibit at POWERHOUSE Arena will feature approximately 50 photos from 13 cities, taken between 2008 and 2013: Athens, Barcelona, Beijing, Berlin, Helsinki, Lake Placid, London, Los Angeles, Mexico City, Montreal, Moscow, Rome and Sarajevo. Pack and Hustwit have photographed structures, streets, and ephemera in these cities but have also focused on the lives of the people who live in areas affected by Olympic development.
A hardcover book featuring 200 photos from the project will be published in a limited edition in June, 2013. The book is designed by award-winning graphic designer Paul Sahre, and features a foreword by New York Times architecture critic Michael Kimmelman. Copies of the book will be available at POWERHOUSE during the exhibition, along with limited-edition photo prints from the project.
About the artists:
Jon Pack is a Brooklyn-based photographer whose work has been exhibited in galleries in the U.S. and Europe, and has appeared on book covers from publishers including Simon & Schuster and Random House. His previous projects include the limited-edition book Out There; That Thing We Call Nature.
Gary Hustwit is an independent filmmaker and photographer based in New York and London. He worked with punk label SST Records in the late 1980s, and was subsequently involved in a wide range of projects in music and book publishing before he began producing documentaries in 2001. His films include the design documentaries Helvetica (2007), Objectified (2009), and Urbanized (2011).
For more details on the project and book at olympiccityproject.com
Check out an interview with the photographers in The Atlantic (May 15, 2013)