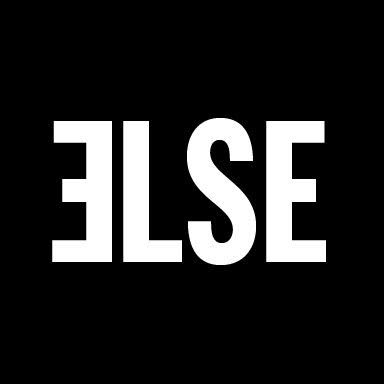 Saturday Jan 16, 2016
6:00 pm - 8:00 pm
THE POWERHOUSE ARENA [Dumbo]
37 Main Street
Brooklyn, NY 11201
For more information, please call 718.666.3049
RSVP appreciated: RSVP@powerHouseArena.com
-or-
Please fill out the "Bookings" form at the bottom of this page.
---
In addition to the launch of ELSE journal's "On Contemplation" issue, the evening will include the presentation of a selection of recent publications from Transartists along with readings, signings, performances and a reception.
About On Contemplation:
"The present issue implies several gestures of intromission. One of them is to occupy the term "contemplation," not only in the mystical sense of the word, but with connotations coming from different fields. Contemplation is conscious gazing, the in-between space by which dualities like inside/outside, mind/body get to be dissolved in order to elevate the content of the form and the experience within it. An intromission is being made by me in order to dissect dimensions of the concept just through the recognition of what is there: seven projects based on conscious beholding and emergence of meanings."
–Guest editor Teobaldo Lagos Preller
Guest editor Teobaldo Lagos Preller is based in Berlin and Barcelona as a writer and a PhD Associate Researcher at the research group Art, Globalization, Interculturality at the Universitat de Barcelona, after finishing the MA in Interdisciplinary Latin American Studies at the Freie Universität Berlin and the BA in Communication Sciences at the Universidad Autónoma Metropolitana in Mexico City. His doctoral thesis is about the relationship between art and the public sphere in Berlin after the fall of the Berlin Wall, focusing on the production of liminal spaces through art practices. He has collaborated with the Freie Universität Berlin, the German Federal Foreign Office and the Jumex Foundation/Collection, as well as in art and theoretical projects as a curator and writer in Europe and Latin America.
About ELSE Journal:
ELSE: The Journal of International Art, Literature, Theory and Creative Media is an annual journal that welcomes experimental and alternative forms of representing creative work. Peer-reviewed works, projects, and research thematically gravitating towards memory, forgetting, trauma and the archive; language/image; gender; software, materiality and mediality; international diaspora and post-colonialism; cultural engagement through food; role of art in peace meditation; performance activism; liminality; space/place; temporary architecture; foreignness, wandering ecologies, otherness and the uncanny.
The MFA Creative Practice is a student-centred, project oriented program which fosters independent thinking, risk-taking and the creation of an informed and sustainable art praxis. The program is tailored to suit the needs of working artists with summer residencies in Berlin, winter residencies in New York and one-on-one advisement during the academic year, wherever students work and live. Students are free to pursue work in any art-related genre and to create their own course of study, working independently and with the support of self-chosen studio and research advisors. Short periods of intensive residency permit students to continue with their professional work and keep a balanced personal life while participating in the program. The PhD Creative Practice is a low-residency three year program and only offered for creative research.
About Transart Institute:
Transart grew out of a desire to go beyond established institutional education where pre-formed and pre-formatted knowledge is passed on to all students in the same way. Transart works the other way around: a plethora of models and diverse input in a multi-perspective environment form a truly student-driven program. The Institute is also a platform for faculty to expand their teaching praxis by making space for creativity and experimentation. Beyond its educational objectives, Transart is engaged in building an international community in support of students, alumni, faculty and their artistic and academic practices.
https://www.transart.org/triennale-2016/launch-else-transartists/
Transart Triennale New York public program can be found here: www.transart.org/triennale-2016/triennale-public-program-nyc/
RSVP
Bookings are closed for this event.