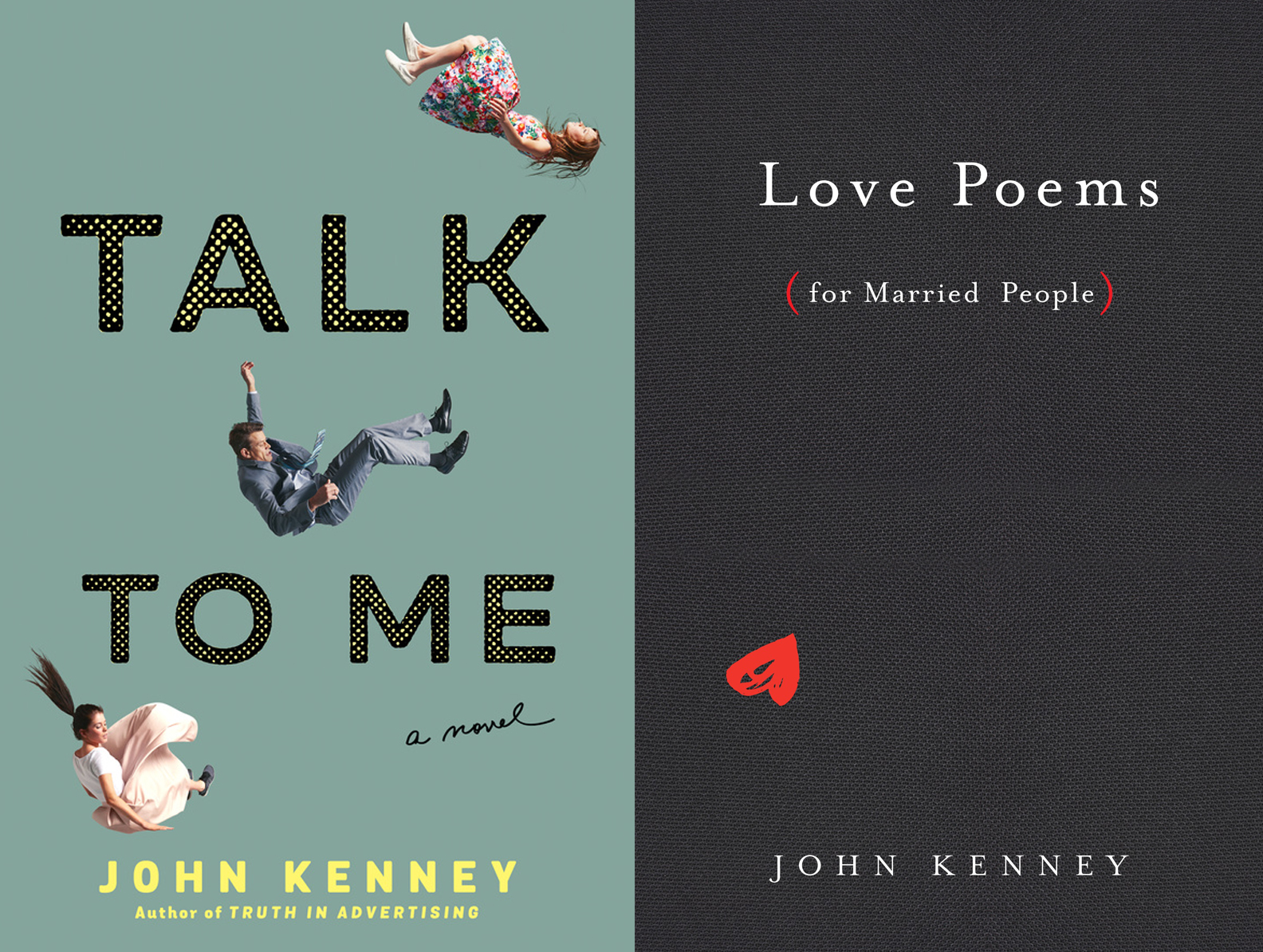 Wednesday Feb 13, 2019
6:30 pm - 8:00 pm
POWERHOUSE @ the Archway
28 Adams Street (Corner of Adams & Water Street @ the Archway)
Brooklyn , NY 11201
RSVP encouraged & appreciated.
Please fill out the form at the bottom of this page if you plan on attending. Facebook event found here.
PLEASE NOTE: Submitting an RSVP for this event DOES NOT guarantee entrance. This is a free-access event — entrance will be on a first-come, first-served basis.
---
About the Books.
One of the most shared New Yorker pieces of all time, John Kenney's collection of poems for married people is full of wit, dynamic energy, and a heavy dose of reality, taking a seminal genre and turning it upside down and left to dry in the dishwasher. The original selection, featuring a range of topics from parental gripes to dwindling sex lives, is a perennial favorite, skyrocketing to the top of the New Yorker's most-shared list each year, and now Kenney is writing a collection of new poems that dig even deeper into what it's like to be married to the person you love.
TALK TO ME is a wry yet tenderhearted novel about how one man's public fall from grace leads him back to his family, and back to the man he used to be. After network TV anchor Ted Grayson's profanity-laced tirade is caught on camera, his reputation and career are destroyed, leaving him without a script for the first time in years, with a chance to take a hard look at what got him to this place, and to try to find his way back before it's too late.  TALK TO ME is a sharply observed, darkly funny, and ultimately warm story about a man who wakes up too late to the mess he's made of his life… and about our capacity for forgiveness and empathy.
About The Author.
John Kenney is the author of TRUTH IN ADVERTISING, which won the Thurber Prize for American Humor in 2014. He has worked as a copywriter in New York City for seventeen years. He has also been a contributor to The New Yorker magazine since 1999. Some of his work appears in a collection of The New Yorker's humor writing, Disquiet, Please! He lives in Brooklyn, New York.
RSVP
Bookings are closed for this event.