Monday Jul 12, 2021
7:00 pm - 8:00 pm
POWERHOUSE @ the Archway
28 Adams Street (Corner of Adams & Water Street @ the Archway)
Brooklyn , NY 11201
This event is virtual!  Registration link here!
PLEASE NOTE: Submitting an RSVP for this event DOES NOT guarantee entrance. This is a free-access event — entrance will be on a first-come, first-served basis.
---
About the Book.
A TOUCH OF JEN reads as if Ottessa Moshfegh wrote Ingrid Goes West during a fever dream; it's a piercing critique of wellness as an industry, the self as a brand, and culture mediated through screens, all wrapped up in a wickedly funny comedy of manners that devolves into a gory, psychedelic nightmare. You may judge these characters harshly, but you will recognize them as you laugh and gasp your way through their strange saga; they are us, and their world is our own, looming and distorted in the funny mirror of Morgan's creeptastic ingenuity.
Remy and Alicia, two under-employed and overly self-aware Bushwick millennials have one hobby, and her name is Jen. A former coworker of Remy's, Jen is the couple's shared obsession; maybe the only thing keeping their despondent relationship together. From idle chitchat to bedroom roleplay, they consume, rehash, dissect, and fantasize over Jen via her social media presence, blurring the increasingly fuzzy line between perception and reality with each new pic, caption, and post. When they happen upon Jen IRL, the budding jewelry designer invites them on a Hamptons surf trip with her eclectic and intimidatingly intimate group of friends. The chance to absorb Jen's particularities outside of the screen is too tantalizing to resist; they go and do their best to fit in with Jen's carefree circle at their beachside paradise. But obsessive desire, violence, and class resentment bubble beneath the surface, threatening to erupt, and as small disturbances escalate into outright horror, we find ourselves tumbling with Remy and Alicia into an uncanny alternate reality, one shaped by their most unspeakable, deviant, and intoxicating fantasies. Is this what "self-actualization" looks like?
Early praise for  A TOUCH OF JEN
"Morgan has created a fabulous monster here, legitimately Frankensteined herself a wicked, unflinching, dynamite novel out of razor-sharp dialogue, toxic social media culture, and the nonsense notion that the self is just another brand to be endlessly plumbed for content. Wildly hilarious and absolutely terrifying, A Touch of Jen is truly a touch of genius. I loved every minute of it."
―Kristen Arnett, NYT bestselling author of Mostly Dead Things
"A Touch of Jen is bananas good. Funny and sharp and surprising and bittersweet."
—Carmen Maria Machado, author of In the Dream House
"The funniest (and most twisted) book of the year."
―Tony Tulathimutte, author of Private Citizens
"Morgan's got swagger. A Touch of Jen will draw you in with its electric rhythm and razor-sharp wit, but it will make you stay with its wild, beating heart. I came for the blood-thirsty monsters, I left moved by Morgan's deep understanding of the day-to-day absurdity and pain of 21st century existence. A banger of a debut that marks the arrival of a bold new voice in fiction."
—Jean Kyoung Frazier, author of Pizza Girl
"A Touch of Jen is hipster noir, acerbic social parable and slasher gore-fest: as if Patricia Highsmith, Chris Kraus, and Ann Quin all crashed a Hamptons beach party, and John Carpenter dropped in with some weed."
―Tom McCarthy, author of Remainder and Satin Island
About The Author.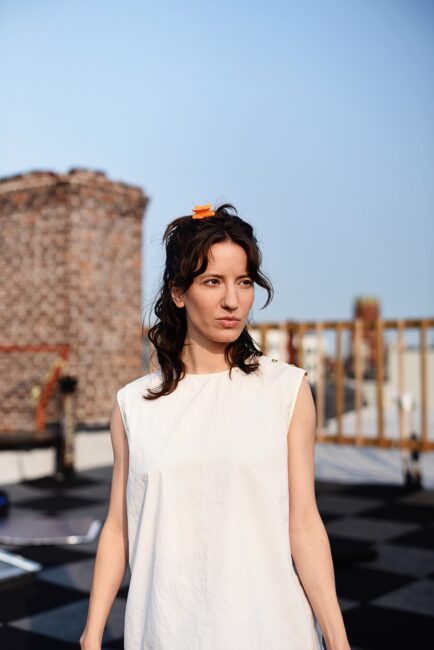 Beth Morgan grew up outside Sherman, Texas and studied writing as an undergraduate at Sarah Lawrence College. She is currently completing an MFA at Brooklyn College. Her work has been published in the Iowa Review and the Kenyon Review Online.

About the Moderator.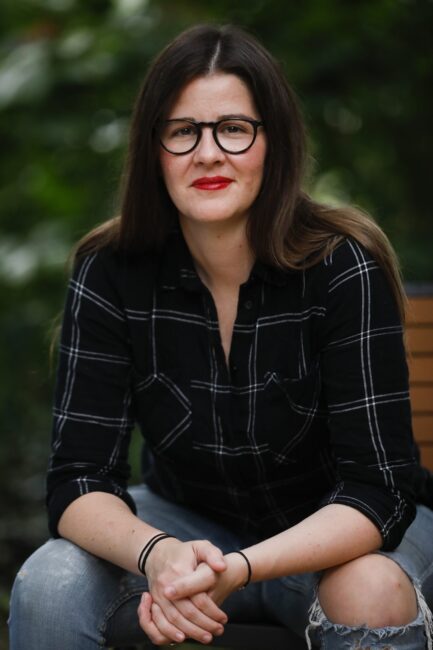 Kristen Arnett is the author of the New York Times–bestselling novel Mostly Dead Things and the story collection Felt in the Jaw. A queer writer based in Florida, she has written for The New York Times, Guernica, BuzzFeed, McSweeney's, The Guardian, Salon, and elsewhere. She has been a finalist for the Lambda Literary Award and a winner of the Ninth Letter Literary Award in Fiction and the Coil Book Award.