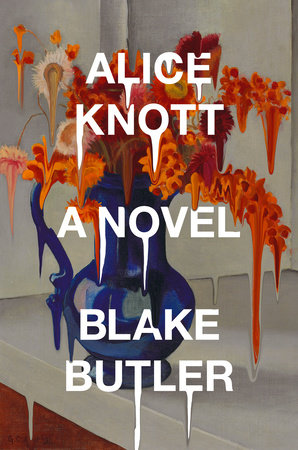 Tuesday Jul 07, 2020
7:00 pm - 9:00 pm
POWERHOUSE @ the Archway
28 Adams Street (Corner of Adams & Water Street @ the Archway)
Brooklyn , NY 11201
This event is now virtual!  Registration link here!
PLEASE NOTE: Submitting an RSVP for this event DOES NOT guarantee entrance. This is a free-access event — entrance will be on a first-come, first-served basis.
---
About the Book.
Blake Butler is a singular voice in contemporary fiction, recognized as "a mastermind and visionary" by Ben Marcus for his harrowing yet tender novels of paranoia and the human condition. Deemed "our premier literary shaman" by Alissa Nutting, hailed for his "elegant and smart" writing by Roxane Gay, he has earned deserved attention for what the New York Times Book Review calls his "firework-studded prose"—its texture often poetic, sometimes brutal, but always in service of his abiding interest in the mysteries of memory and consciousness.
In ALICE KNOTT, his much-anticipated new novel, Butler continues to astonish. The story is ignited by a spectacular crime: the theft and destruction of eight internationally famous works of art, including a priceless de Kooning, in the home of Alice, a reclusive heiress and art collector. As the press descends upon her home—and the incident sparks a worldwide rash of copycat crimes—Alice becomes a primary suspect in an international investigation. In breathtaking, increasingly hallucinatory language, Butler plunges us into Alice's intimate, unsettling world: tormented by disjunctive memories of her childhood, struggling to retain her grasp on reality while investigating mysteries within her haunted past.
Butler's first new novel in seven years, ALICE KNOTT marks the welcome return of an influential writer whose work has earned comparisons to figures like David Lynch and William S. Burroughs. With its provocative yet sympathetic portrait of a woman under siege from without and within, ALICE KNOTT is a timely exploration of the meaning of art, the weaponization of culture, and the fragility of the conscious self—as well as a deeply humane portrait of a woman whose struggles feel both apocalyptic and dangerously, universally real.
About The Author.
Blake Butler is the author of five book-length works of fiction, including 300,000,000 (Harper Perennial), Sky Saw (Tyrant Books), There is No Year (Harper Perennial), Scorch Atlas (Featherproof Books), and Ever (Calamari Press), as well as the nonfictional Nothing: A Portrait of Insomnia (Harper Perennial).