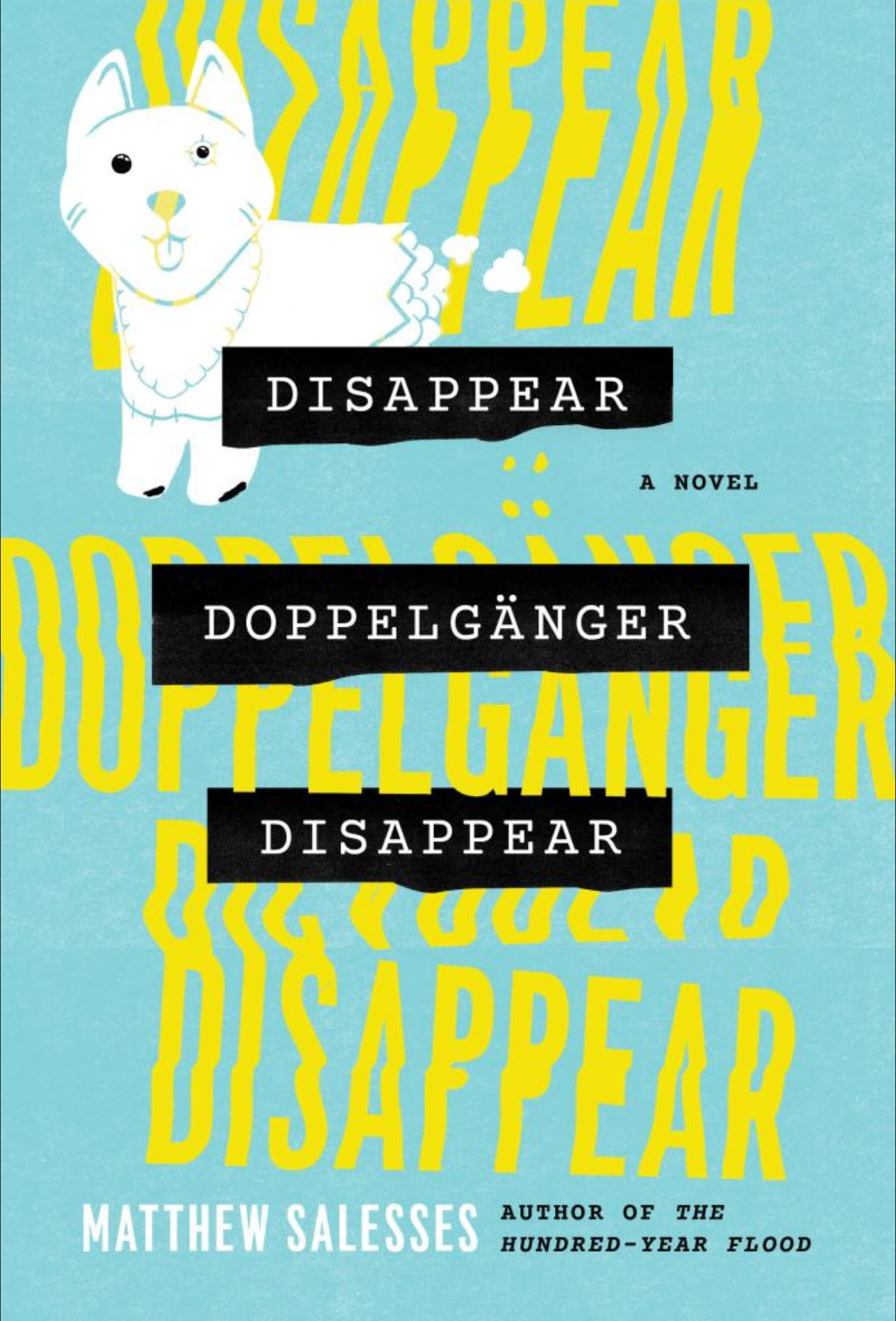 Wednesday Aug 12, 2020
7:00 pm - 8:00 pm
POWERHOUSE @ the Archway
28 Adams Street (Corner of Adams & Water Street @ the Archway)
Brooklyn , NY 11201
This event is virtual!  Registration link here!
PLEASE NOTE: Submitting an RSVP for this event DOES NOT guarantee entrance. This is a free-access event — entrance will be on a first-come, first-served basis.
---
About the Book.
Matthew Salesses returns with another striking and pertinent novel, DISAPPEAR DOPPELGÄNGER DISAPPEAR. Viet Thanh Nguyen calls it "a Kafkaesque, Murakamiesque, dream-like novel of alienation and duplication, oftentimes quite funny, and all the times quite strange. A remarkable, entertaining, disturbing achievement. Look out for it."
Matt Kim is always tired. He keeps passing out. His cat is dead. His wife and daughter have left him. He's estranged from his adoptive family. People bump into him on the street as if he isn't there. He is pretty sure he's disappearing. His girlfriend, Yumi, is less convinced. But then she runs into someone who looks exactly like her, and her doppelgänger turns out to have dated someone who looks exactly like Matt. Except the other Matt was superior in every way. He was clever, successful, generous, and beloved—until one day he suddenly and completely vanished without warning. How can Matt Kim protect his existence when a better version of him wasn't able to? Or is his worse life a reason for his survival?
Set in a troubling time in which a presidential candidate is endorsed by the KKK and white men in red hats stalk Harvard Square, DISAPPEAR DOPPELGÄNGER DISAPPEAR is a haunting and frighteningly funny novel about Asian American stereotypes, the desires that make us human, puns, and what happens to the self when you have to become someone else to be seen.
About The Authors.
Matthew Salesses is the author of The Hundred-Year Flood, an Amazon bestseller and Best Book of September; an Adoptive Families best book of 2015; a Millions Most Anticipated of 2015; and a best book of the season at BuzzFeed, Refinery29, and Gawker, among others. He is also the author of I'm Not Saying, I'm Just Saying and the nonfiction work Different Racisms: On Stereotypes, the Individual, and Asian American Masculinity. Adopted from Korea at age two, Matthew was named by BuzzFeed in 2015 as one of "32 Essential Asian American Writers.
Cathy Park Hong is the author of Minor Feelings, Engine Empire, Dance Dance Revolution, chosen by Adrienne Rich for the Barnard Women Poets Prize, and Translating Mo'um.  Hong is the recipient of the Windham-Campbell Prize, the Guggenheim Fellowship, and a National Endowment for the Arts Fellowship. Her poems have been published in Poetry, A Public Space, Paris Review, McSweeney's, Baffler, Yale Review, The Nation, and other journals. She is the poetry editor of the New Republic and is a professor at Rutgers-Newark University.