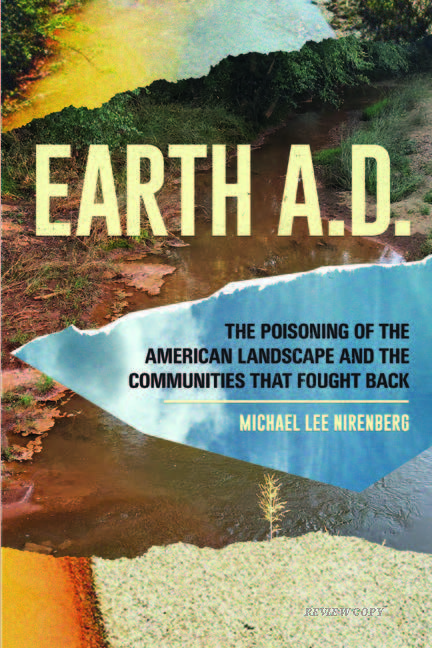 Tuesday Jul 28, 2020
7:00 pm - 8:00 pm
POWERHOUSE @ the Archway
28 Adams Street (Corner of Adams & Water Street @ the Archway)
Brooklyn , NY 11201
This event is virtual!  Registration link here!
PLEASE NOTE: Submitting an RSVP for this event DOES NOT guarantee entrance. This is a free-access event — entrance will be on a first-come, first-served basis.
---
About the Book.
Earth A.D is film documentarian Michael Nirenberg's, sweeping oral history of two American Superfund sites.
Comprised of hundreds of interviews with political, environmental, corporate leaders as well as the citizens affected by living in these toxic zones, Nirenberg tells the stories behind the Tar Creek lead mine wasteland in rural Oklahoma compared and contrasted with the 150-year history of chemical poisoning of Newtown Creek in the now real-estate hotspot, Brooklyn, NY. The sagas of Tar Creek and Newtown show how wealth, racism, and the rural-urban divide influences how environmental disasters are viewed. The diverse voices are woven into a quick-paced modern-day thriller drawn from firsthand interviews with the people who both witnessed and participated in what became some of the most expensive man-made environmental disasters. Everyone from governors to scientists to fishermen to teachers to kids tells their stories of Earth after disaster in this riveting true story. Earth A.D. is a documentation of the past and a warning to the future.
About The Author.
Michael Lee Nirenberg is a filmmaker and writer. He has directed several music videos and the award-winning documentary Back Issues: The Hustler Magazine Story. Mr. Nirenberg has contributed to national magazines and websites. Since 2006, he has worked as a scenic artist on many movies and television shows. He lives in Brooklyn, New York with his wife and two children.