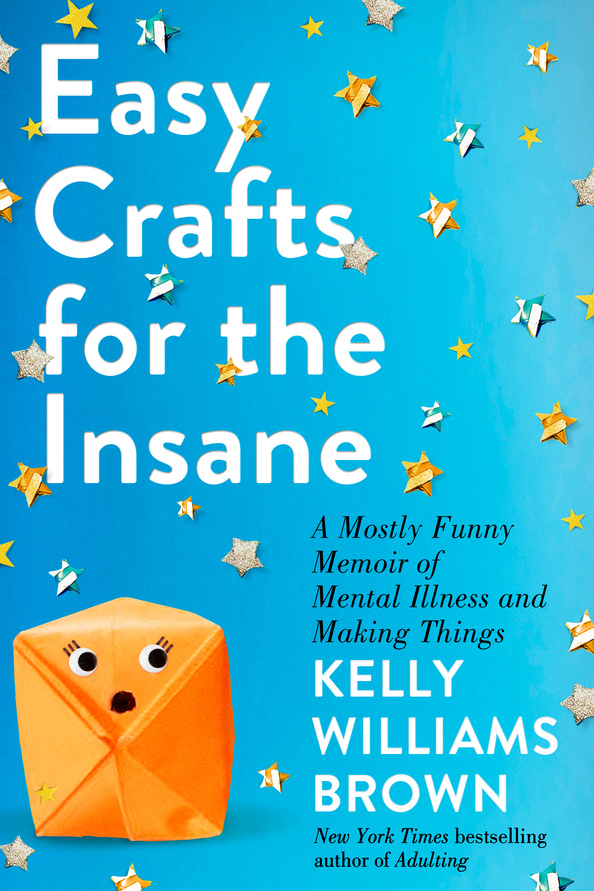 Tuesday Jul 06, 2021
7:00 pm - 8:00 pm
POWERHOUSE @ the Archway
28 Adams Street (Corner of Adams & Water Street @ the Archway)
Brooklyn , NY 11201
This event is virtual!  Registration link here!
PLEASE NOTE: Submitting an RSVP for this event DOES NOT guarantee entrance. This is a free-access event — entrance will be on a first-come, first-served basis.
---
About the Book.
In 2013, journalist Kelly Williams Brown published her New York Times bestselling memoir Adulting, in which she coined the term that that pervaded pop culture. Covered nationwide by outlets such as Cosmopolitan, the New York Times and the Today Show, Adulting perfectly described how millennials felt about growing up. In her latest book, EASY CRAFTS FOR THE INSANE: A Mostly Funny Memoir of Mental Illness and Making Things, Williams Brown grapples with what comes after "adulting," when sometimes the best-laid plans for the future get tragically upended. With the humor of Jenny Lawson and Samantha Irby, the emotional empathy of Hyperbole and a Half, and a beginner's step-by-step craft guide, Williams Brown writes a deeply personal and revealing memoir about mental health and how to make something when you're capable of nothing.
Kelly Williams Brown had 700 Bad Days. Her marriage collapsed, she broke three limbs in separate and unrelated incidents, her father was diagnosed with cancer, and she fell into a deep depression that ended in what could delicately be referred to as a "rest cure" at an inpatient facility. Before that, she had several very good years: she wrote a bestselling book, spoke at NASA, had a beautiful wedding, and inspired hundreds of thousands of readers to live as grown-ups in an often-screwed-up world, though these accomplishments mostly just made her feel fraudulent.
One of the few things that kept her moving forward was, improbably, crafting. Not Martha Stewart–perfect crafting, but projects that were "simple," "accessible" or, perhaps, "rustic" creations. To craft is to set things right in the littlest of ways; no matter how disconnected you feel, you can still fold a tiny paper star, and that's not nothing.
"In the vein of Fleabag or I May Destroy You, I wanted to take the darkest and most painful part of my life and make something beautiful, funny and strengthening out of it," writes Williams Brown. "Everyone goes through shattering times, and I wanted to write a book that helps people see themselves, their struggles and their mental illness as things that can make you resilient, bigger and whole."
In EASY CRAFTS FOR THE INSANE, crafting tutorials serve as the backdrop of a life dissolved, then glued back together. Surprising, humane, and utterly unforgettable, this is a poignant and hysterical look at the unexpected, messy coping mechanisms we use to find ourselves again.
About The Author.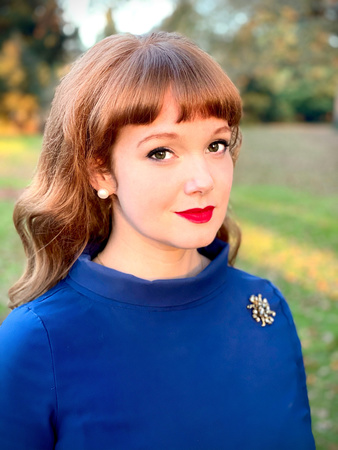 Kelly Williams Brown is the New York Times bestselling author of Adulting and Gracious. A former reporter, ad copywriter, and Bourbon Street bartender, she lives with her giant, neurotic dog in Salem, Oregon.
About The Moderator.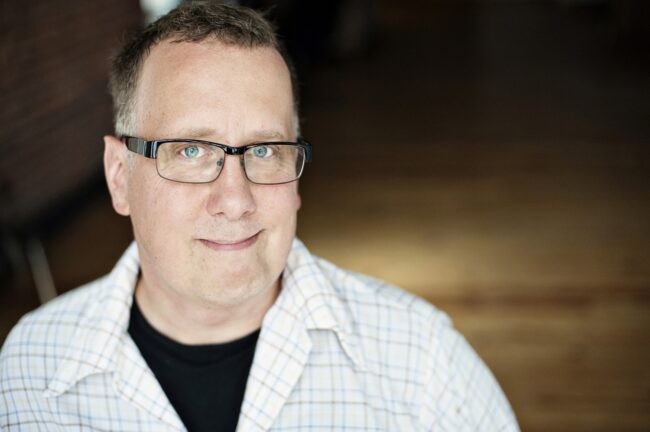 John Moe is the host and creator of the podcast Depresh Mode and of the award-winning hit podcast, The Hilarious World of Depression and the author of the book of the same name. His writing has appeared in numerous humor anthologies as well as The New York Times Magazine, McSweeney's, The Seattle Times, and many more publications, and he's written plays that have been performed on three continents. He's a longtime contributor and columnist for McSweeney's. John has hosted nationally distributed public radio programs such as Wits, Weekend America, and Marketplace Tech and his radio work has been featured on numerous national radio programs. He lives in St. Paul.