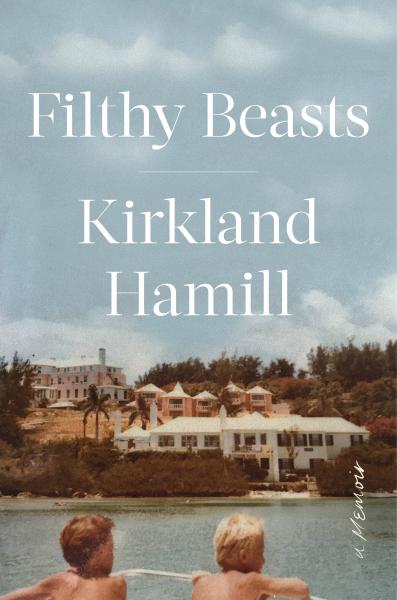 Tuesday Jul 14, 2020
7:00 pm - 9:00 pm
POWERHOUSE @ the Archway
28 Adams Street (Corner of Adams & Water Street @ the Archway)
Brooklyn , NY 11201
This event is now virtual!  Registration link here!
PLEASE NOTE: Submitting an RSVP for this event DOES NOT guarantee entrance. This is a free-access event — entrance will be on a first-come, first-served basis.
---
About the Book.
EARLY PRAISE FOR FILTHY BEASTS:
"A vivid and compelling portrait of a dysfunctional family… Hamill is a gifted storyteller, crafting scenes and dialogue that read like a riveting novel… The author absorbingly narrates a complicated story fraught with betrayal, abandonment, and grief, and he shows us—via his own recovery—that beauty, pain, and love can all coexist in the same space….A stunning, deeply satisfying story about how we outlive our upbringings."—*Starred* Kirkus Review
"There are few coming-of-age stories with so many highs and lows as Hamill's, and he makes such a roller-coaster irresistible reading. Filthy Beasts reminds us how hard it is to let go of your family, especially your mother, no matter how they betray or disappoint us." —Amy Sutherland
"Kirkland Hamill's memoir is brilliantly, sharply and unsettlingly new. Reading Filthy Beasts reminded me of inhaling Sedaris for the first time—that humor, that voice—only the work is tenderer and friendlier, an invitation not just to laugh and marvel but to truly understand." —Beth Macy
"A complex and unflinching account of a family's undoing told with style and a mordant humor that will keep you reading until the final page. I closed the book not in awe of Hamill's talent (although I am), but rather of the mere fact that he survived." —Steven Rowley
Running with Scissors meets Grey Gardens in this gripping, true riches-to-rags tale of a wealthy family who lost it all and the unforgettable journey of a man coming to terms with his family's deep flaws and his own long-buried truths.
"Wake up, you filthy beasts!" Wendy Hamill would shout to her children in the mornings before school. Startled from their dreams, Kirk and his two brothers couldn't help but wonder—would they find enough food in the house for breakfast?
Following a rancorous split from New York's upper-class society, newly divorced Wendy and her three sons are exiled from the East Coast elite circle. Wendy's middle son, Kirk, is eight when she moves the family to her native Bermuda, leaving the three young boys to fend for themselves as she chases after the highs of her old life: alcohol, a wealthy new suitor, and other indulgences.
After eventually leaving his mother's dysfunctional orbit for college in New Orleans, Kirk begins to realize how different his family and upbringing is from that of his friends and peers. Split between extreme privilege—early years living in luxury on his family's private compound—and bare survival—rationing food and water during the height of his mother's alcoholism—Kirk is used to keeping up appearances and burying his inconvenient truths from the world, until he's eighteen and falls in love for the first time.
A fascinating window into the life of extreme privilege and a powerful story of self-acceptance, Filthy Beasts recounts Kirk's unforgettable journey through luxury hotels and charity stores, private enclaves and public shame as he confronts his family's many imperfections, accepts his unconventional childhood, and finally comes to terms with his own hidden secrets.
About The Author.
Kirkland Hamill has written for Salon and The Advocate, and was formerly the chief development and marketing officer at the National Center for Family Philanthropy. He lives in Baltimore, Maryland with his husband, Dave, and a dog named Blue.
About The Moderator.
Rae DelBianco grew up in Bucks County, Pennsylvania, where she raised livestock, founding a beef cattle operation at age fourteen.  She attended Duke University on a Robertson Scholarship, graduating in 2014, before moving in with her 88 year-old grandmother for four years in order to write.  Her debut novel, Rough Animals, earned comparisons to Cormac McCarthy, Denis Johnson, and Ron Rash, along with praise from Vogue, Outside, New York Magazine, and Southern Living, among others.  In translation, she has been called "a revelation" by Rolling Stone France and "an author to know" by Marie Claire Italy.  She is the most recent winner of France's Prix Littéraire Lucien-Barrière, whose previous honorees include William Styron and John Grisham, and has been shortlisted for French booksellers' Libr'a Nous Award for Best Foreign Fiction 2020.  She is now a Grisham Fellow at the University of Mississippi.  As a member of the LGBTQ community as well as an avid hunter, naturalist, and former farmer, her forthcoming work centers on the lives of queer rural Americans.