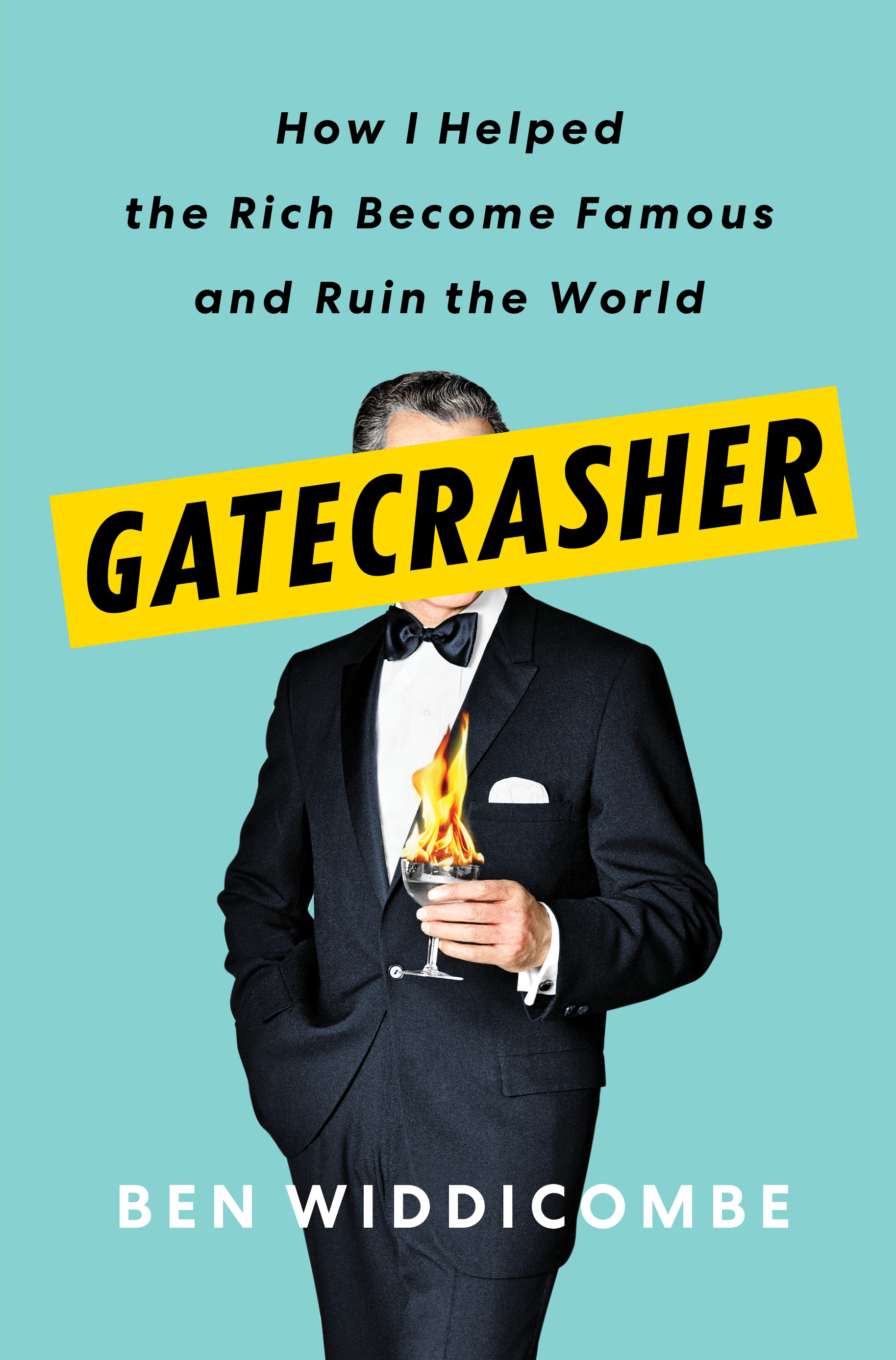 Monday Jul 20, 2020
7:00 pm - 9:00 pm
POWERHOUSE @ the Archway
28 Adams Street (Corner of Adams & Water Street @ the Archway)
Brooklyn , NY 11201
This event is virtual!  Registration link here!
PLEASE NOTE: Submitting an RSVP for this event DOES NOT guarantee entrance. This is a free-access event — entrance will be on a first-come, first-served basis.
---
About the Book.
A sharply funny memoir that will satisfy every gossip-lover's itching questions about what it's really like to mingle with the filthy rich and the inexplicably famous.

Have you ever caught yourself standing on line at the grocery store, discreetly craning your neck to catch a glimpse of the gossip rag headlines? Of course you have. You're only human. But your secret glances will soon be a thing of the past, because Ben Widdicombe, society columnist extraordinaire, has arrived to be your in-depth guide into the dizzying heights of celebrity life with his sensational tell-all, Gatecrasher. No gossip-worthy venue will go unexplored—whether it be the Met Gala or Mar-a-Lago—and no high-flying family escapes his notice—be they Kardashians or Kochs.
Widdicombe's Gatecrasher is not only a roaring good time, filled with every lurid, eye-popping detail you could hope for, but just look past that glitzy Instagram filter, and you'll find plenty of harsh reality beneath its surface. Gatecrasher makes it all too clear that our fascination with star-studded human interest stories is no simple guilty pleasure. Widdicombe argues that our national obsession with the rich and famous has had lasting, far-reaching consequences. Could it be that our love of a splashy photo spread about Paris Hilton's teacup pig was a dotted line that led straight to the election of Donald Trump? "As the gossip pages go, so goes the country," Widdicombe says, and he should know better than anybody. He is the only writer to possess one difficult-to-acquire distinction: the Triple-Crown of having worked for Page Six, TMZ, and The New York Times.  No other writer has slipped past more velvet ropes, dished on more juicy details, or brushed elbows with so many celebrities. If you want to gatecrash, this is your manual. If you want to make small talk with Anna Wintour or Henry Kissinger, this is your Bible. And if you want to see just how our country ended up where it is today? Well, this book can explain that, too. An endlessly comedic read that never skimps on detail or depth, Gatecrasher will be your next celebrity obsession and your go-to source for the last two decades of pop culture.
About The Author.
Ben Widdicombe writes the weekly "No Regrets" social column in The New York Times Style section and is a twenty-year veteran of the celebrity and society beat. A specialist in the intersection of high culture and pop culture, he is the only journalist who has worked for The New York Times, TMZ, and Page Six.