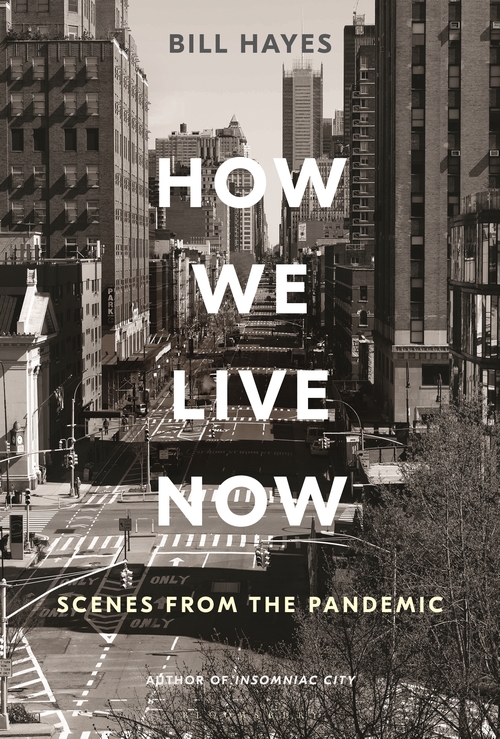 Tuesday Aug 25, 2020
7:00 pm - 8:00 pm
POWERHOUSE @ the Archway
28 Adams Street (Corner of Adams & Water Street @ the Archway)
Brooklyn , NY 11201
This event is virtual!  Registration link here!
PLEASE NOTE: Submitting an RSVP for this event DOES NOT guarantee entrance. This is a free-access event — entrance will be on a first-come, first-served basis.
---
About the Book.
"Bill Hayes has unwrapped a New York under wraps during the lockdown. He is, in his photos and writings, the great poet of the typical." –  

Edmund White
A bookstore where readers shout their orders from the street. A neighborhood restaurant turned to-go place where one has a shared drink-on either end of a bar-with the owner. These scenes, among many others, became the new normal as soon as the world began to face the COVID-19 pandemic.
In HOW WE LIVE NOW, author and photographer Bill Hayes, with his signature insight and grace, captures these moments of life in real time—as things unfold day-by-day, hour-by-hour, in this strange new world we're now in (for who knows how long?), with its new sets of rules and guidelines, its suddenly deserted streets, shuttered restaurants, bars, shops, and stores. As he wanders the increasingly empty streets of Manhattan, Hayes meets fellow New Yorkers and discovers stories to tell, but he also shares the unexpected moments of grace and gratitude he finds from within his apartment, where he lives alone and—like everyone else—is staying home, trying to keep busy and not bored as he adjusts to enforced solitude with reading, cooking, reconnecting with loved ones, reflecting on the past—and writing.
Featuring Hayes's inimitable street photographs, HOW WE LIVE NOW chronicles an unimaginable moment in time, offering a long-lasting reminder that what will gets us through this unprecedented, deadly crisis is each other.
About The Author.

Bill Hayes is the author of Insomniac City and The Anatomist, among other books, and a forthcoming history of exercise, Sweat, to be published by Bloomsbury in 2021. Hayes is a recipient of a Guggenheim Fellowship in nonfiction and is a frequent contributor to the New York Times. A collection of his street photography, How New York Breaks Your Heart, was published recently by Bloomsbury. Hayes has completed the screenplay for a film adaptation of Insomniac City, currently in the works from Hopscotch Features, and he is also a co-editor of Oliver Sacks's posthumous books. He lives in New York. Visit his website at billhayes.com