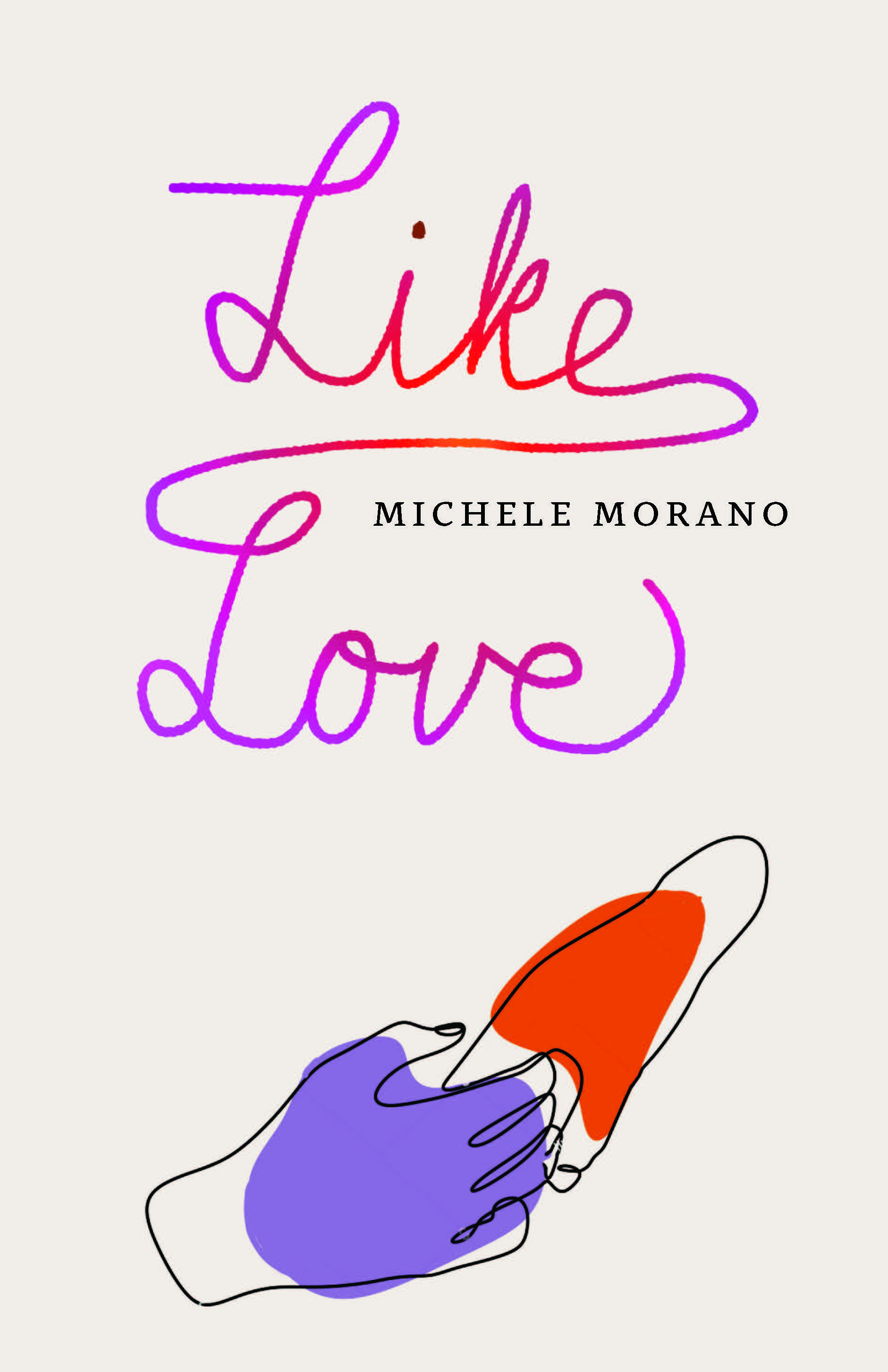 Tuesday Oct 13, 2020
7:00 pm - 8:00 pm
POWERHOUSE @ the Archway
28 Adams Street (Corner of Adams & Water Street @ the Archway)
Brooklyn , NY 11201
This event is virtual!  Registration link here!
PLEASE NOTE: Submitting an RSVP for this event DOES NOT guarantee entrance. This is a free-access event — entrance will be on a first-come, first-served basis.
---
About the Book.
A memoir-in-essays about unconsummated romance, Like Love tells the stories we tend to avoid, about improper crushes and infatuations that go nowhere because the goal is less physical union than psychological provocation. Michele Morano interweaves adult episodes with adolescent stories of her family's breakup, tracing the way we learn and revise our understandings of romantic love. Poignant, funny, insightful, and unsettling, Like Love challenges our understandings of attraction, commitment, and parenthood, while reminding us of the transformative pleasure of desire.
"The walls of Ben's house were crowded with paintings, charcoal drawings, pencil and ink sketches. Most were gifts from friends around the world, artists who lived by their talents and gave plenty away. On each visit, Ben and I chatted through the rooms, the studio with its cool clay scent, the living room with layers of handmade rugs, the kitchen bursting with color: yellow walls, red cabinets, exposed pipes painted blue and green. Everywhere I looked were images worth lingering in front of, and Ben was always happy to lead a tour. In the dining room we talked about the shading of a portrait at eye level; on the stairway we leaned against the railing, admiring the work of a collage artist. Upstairs in Ben's bedroom, shelves beside the window held abstract rosewood sculptures so smooth I couldn't help touching them. Mosquito netting curtained the unmade bed, as if we lived in Zanzibar."
—Michele Morano, Like Love, from "Ars Romantica (Or a Dozen Ways of Looking at Love)"
"[T]he author's prose evokes her experience of the world with clarity and power. A sharp eye, brave intellect, and satisfying writing make this worth a look even for those who don't usually read essays."  —KIRKUS STARRED Review
"Reading this book is a reprieve from any strife, and transports audiences back to the first time they felt the dopamine rush of admiration. Morano's  work is proof that a life spent in love is monumental, worth entire books, worth everything."  —BOOKLIST
About The Author.

Michele Morano 
is author of the memoir-in-essays, 
Like Love
 and the travel memoir: 
Grammar Lessons: Translating a Life in Spain
. Her essays and short fiction have appeared in many journals and anthologies, including
 Best American Essays, Fourth Genre, Ninth Letter
, and 
Waveform: Twenty-First-Century Essays by Women
. She lives in Chicago, where she chairs the English Department at DePaul University. 
www.michelemorano.com
.
About The Moderator.

James Cañón was born and raised in Colombia. He received an MFA from Columbia University. His debut novel, Tales from the Town of Widows & Chronicles from the Land of Men, has been translated into eleven languages and published in over twenty countries, and was made into a film. It was also selected as one of the "Ten Best Books of the Year" by the American School Library Journal. James has been the recipient of numerous awards, including the Prix du Premier Meilleur Roman Étranger, and the Prix des Lecteurs de Vincennes. His short stories and essays have appeared in many literary journals and anthologies in the US, Mexico, France, Belgium and Colombia.