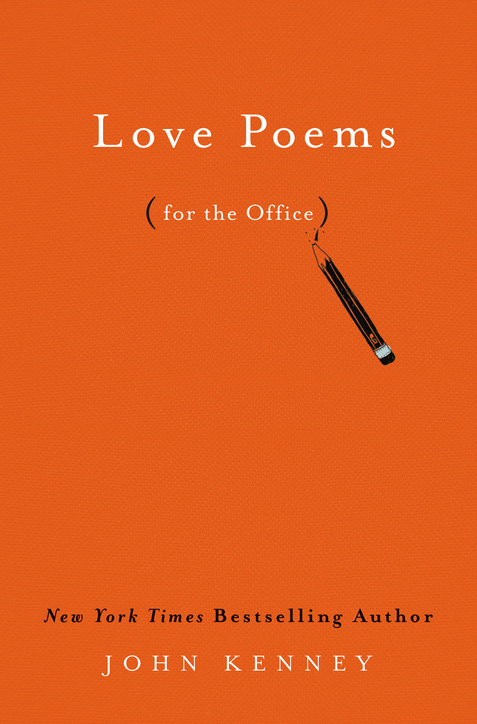 Tuesday Dec 01, 2020
7:00 pm - 8:00 pm
POWERHOUSE @ the Archway
28 Adams Street (Corner of Adams & Water Street @ the Archway)
Brooklyn , NY 11201
This event is virtual!  Registration link here!
PLEASE NOTE: Submitting an RSVP for this event DOES NOT guarantee entrance. This is a free-access event — entrance will be on a first-come, first-served basis.
---
About the Book.
In the spirit of his Love Poems collections, as well as his wildly popular New Yorker pieces, New York Times bestseller and Thurber Prize-winner John Kenney returns with a hilarious new collection of poetry–for office life.
With the same brilliant wit and biting realism that made Love Poems for Married People, Love Poems for People with Children, and Love Poems for Anxious People such hits, John Kenney is back with a brand new collection that tackles the hilarity of life in the office. From waiting in line for the printer and revising spreadsheet after spreadsheet, to lukewarm coffee, office politics, and the daily patterns of your most annoying–and lovable–coworkers, Kenney masterfully captures the warmth and humor of working the "9 to 5" in today's modern era.
About The Author.
John Kenney is the New York Times bestselling author of the humorous poetry collections Love Poems for Married People, Love Poems for People with Children, and Love Poems for Anxious People, and the novels Talk to Me and Truth in Advertising, which won the Thurber Prize for American Humor. He has worked for many years as a copywriter. He has also been a contributor to The New Yorker since 1999. He lives in Brooklyn, New York.
About The Moderator
Charlie McKittrick is
Chief Strategy Officer and Partner for Mother, overseeing the strategy overall for Mother in the United States as well as their clients. An accidental entrepreneur, Charlie ran his own design studio, produced independent feature films that competed at Sundance, and earned his MBA with summa cum laude honors in Finance and Marketing. Before Mother, Charlie worked at Ogilvy & Mather on brands like Motorola, UPS and Coke Zero (to name a few). He has a wife, two kids, lives around the corner from powerHouse Books in Brooklyn and finds public radio pledge drives immensely calming.