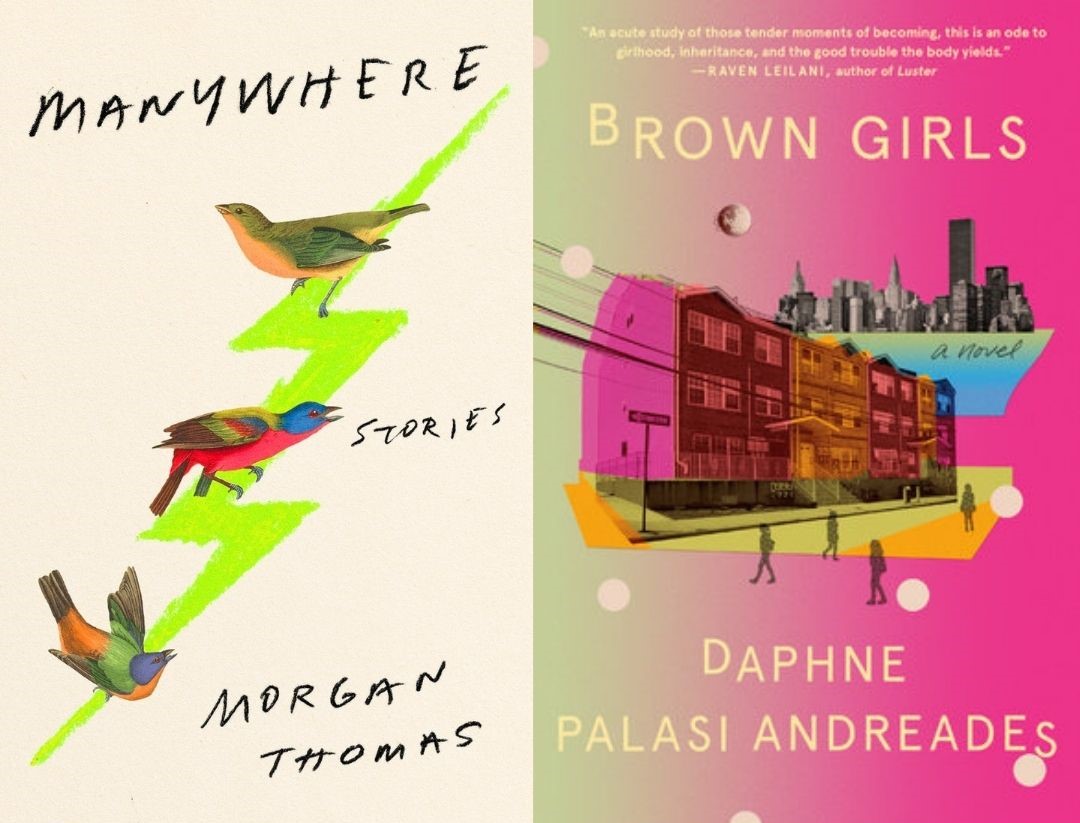 Wednesday Feb 23, 2022
7:00 pm - 8:00 pm
This event will be VIRTUAL! RSVP here!
---
About the Books.
The nine stories in Morgan Thomas's shimmering debut collection witness Southern queer and genderqueer characters determined to find themselves reflected in the annals of history, whatever the cost. As Thomas's subjects trace deceit and violence through Southern tall tales and their own pasts, their journeys reveal the porous boundaries of body, land, and history, and the sometimes ruthless awakenings of self-discovery.
A trans woman finds her independence with the purchase of a pregnancy bump; a young Virginian flees their relationship, choosing instead to immerse themself in the life of an intersex person from Colonial-era Jamestown. A writer tries to evade the murky and violent legacy of an ancestor who supposedly disappeared into a midwifery bag, and in the uncanny title story, a young trans person brings home a replacement daughter for their elderly father.
Winding between reinvention and remembrance, transition and transcendence, these origin stories resound across centuries. With warm, meticulous emotional intelligence, Morgan Thomas uncovers how the stories we borrow to understand ourselves in turn shape the people we become. Ushering in a new form of queer mythmaking, Manywhere introduces a storyteller of uncommon range and talent.
PRAISE FOR MANYWHERE
"Wonderful stories. Impressive range. Delightfully, compellingly queer."—Roxane Gay, bestselling author of Bad Feminists, Difficult Women, Hunger, and editor of The Selected Works of Audre Lorde

"Sparkling, imaginative, and inventive."—Karen Thompson Walker, author of New York Times bestseller The Age of Miracles and The Dreamers
BROWN GIRLS
This remarkable story brings you deep into the lives of a group of friends—young women of color growing up in Queens, New York City's most vibrant and eclectic borough. Here, streets echo with languages from all over the globe, subways rumble above dollar stores and bodegas, trees bloom and topple across sidewalks, and the briny scent of the ocean wafts from Rockaway Beach. Here, girls like Nadira, Gabby, Naz, Trish, Angelique, and many others, attempt to reconcile their immigrant backgrounds with the American culture they come of age in. Here, they become friends for life—or so they vow. 
Exuberant and wild, they sing Mariah Carey at the tops of their lungs and roam the streets of The City That Never Sleeps, pine for crushes who pay them no mind—and break the hearts of those who do—all the while trying to heed their mothers' commands to be dutiful daughters, obedient young women. As they age, however, their paths diverge and rifts form between them, as some choose to remain on familiar streets, while others find themselves ascending in the world, drawn to the allure of other skylines, careers, and lovers, beckoned by existences foreign and seemingly at odds with their humble roots. 
In musical, evocative prose, BROWN GIRLS illustrates a collective portrait of childhood, motherhood, and beyond, and is an unflinching exploration of race, class, and marginalization in America. A novel in vignettes, it is an account of the forces that bind friends to one another, their families, and communities, and is a powerful depiction of women of color attempting to forge their place in the world.
PRAISE FOR BROWN GIRLS
"Brown Girls is an exhilarating novel. It is alive with the complicated yet vast love of immigrant mothers, American daughters, and childhood friends. I treasure this book's artistic daring, its pathos, and its marvelous playfulness." —Megha Majumdar, bestselling author of A Burning
"Brown Girls is an acute study of those tender moments of becoming. An ode to girlhood, inheritance, and the good trouble the body yields." —Raven Leilani, author of Luster
 "A poetic story for anyone who has longed to leave home, only to find that home resides within you." —Sandra Cisneros, author of The House on Mango Street
About the Authors.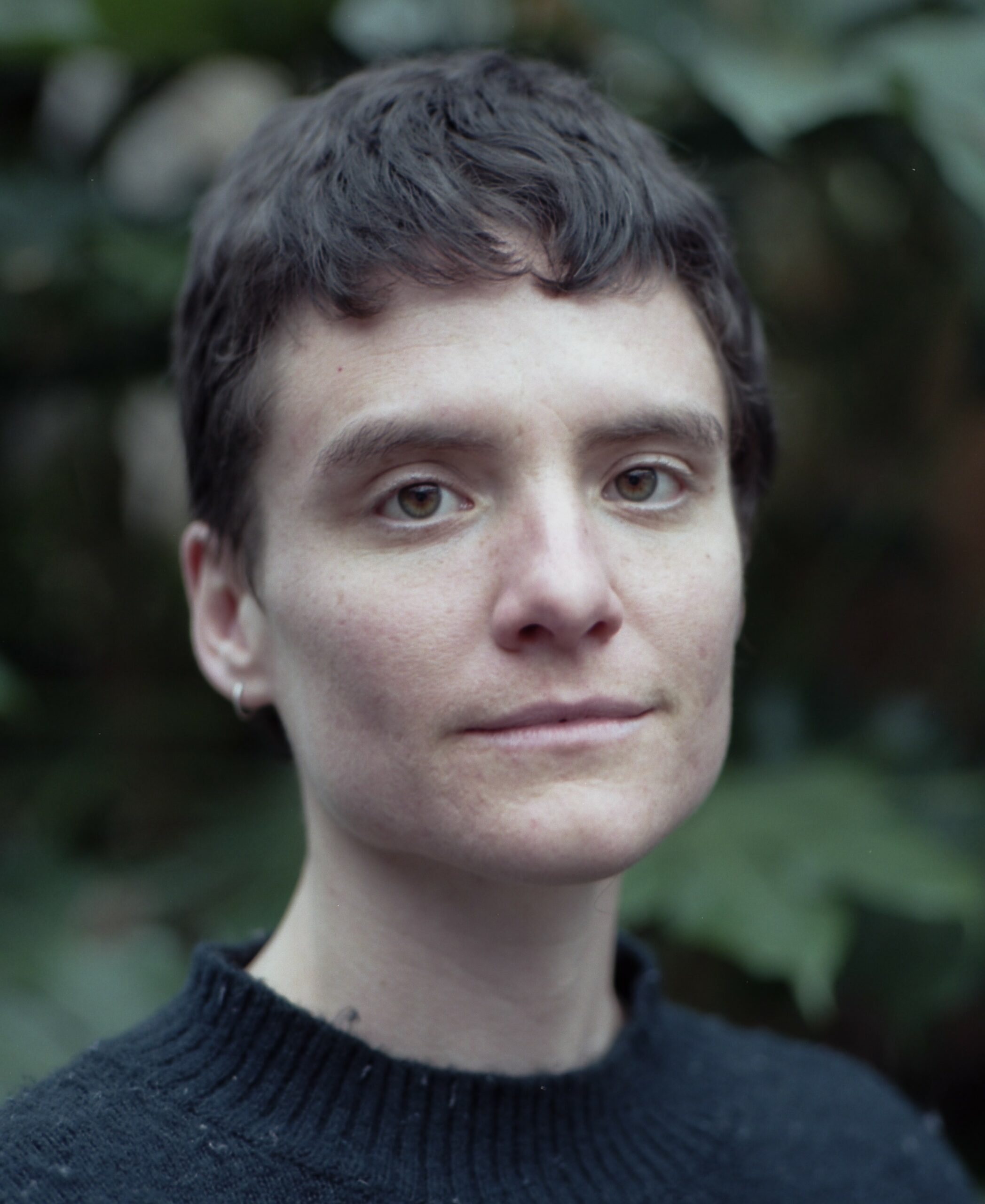 Morgan Thomas's work has appeared in The Atlantic, The Kenyon Review, American Short Fiction, VICE, Electric Literature, Ploughshares, them., and StoryQuarterly, where their story won the 2019 Fiction Prize. They are the recipient of a Bread Loaf Work-Study Grant, a Fullbright Grant, the Penny Wilkes Scholarship in Writing and the Environment, and the winner of the inaugural Southern Studies Fellowship in Arts and Letters. They have also received fellowships from the Sewanee Writers' Conference and the Arctic Circle. A graduate of the University of Oregon MFA program, they live in Portland.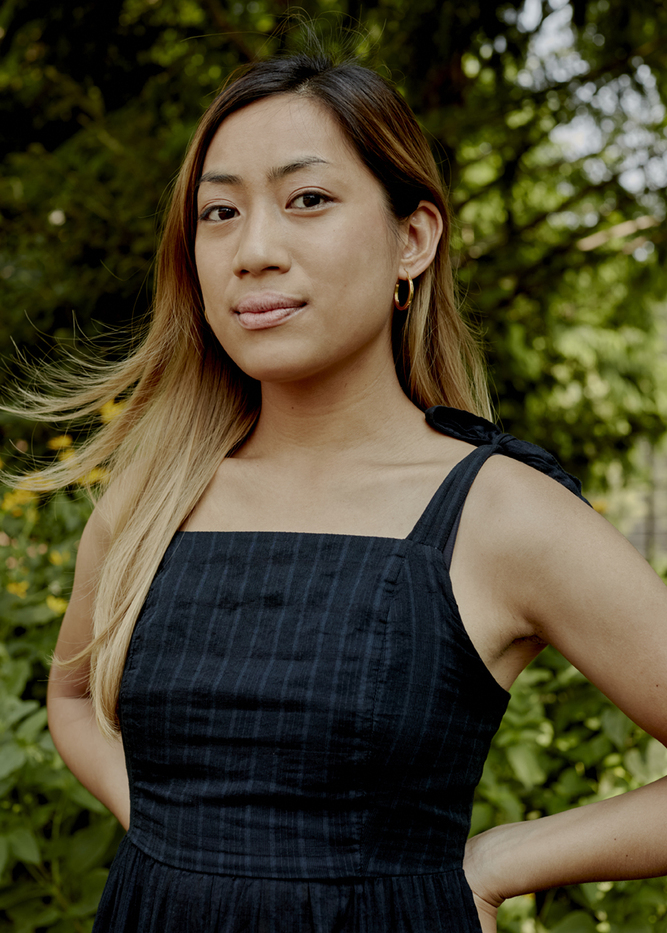 Daphne Palasi Andreades was born and raised in Queens, New York. She holds an MFA from Columbia University, where she was awarded a Henfield Prize and a Creative Writing Teaching Fellowship. She is the recipient of a 2021 O. Henry Prize, as well as scholarships to the Bread Loaf Writers' Conference, the Martha's Vineyard Institute of Creative Writing, where she won the Voices of Color Prize, and other honors. Brown Girls is her first novel.