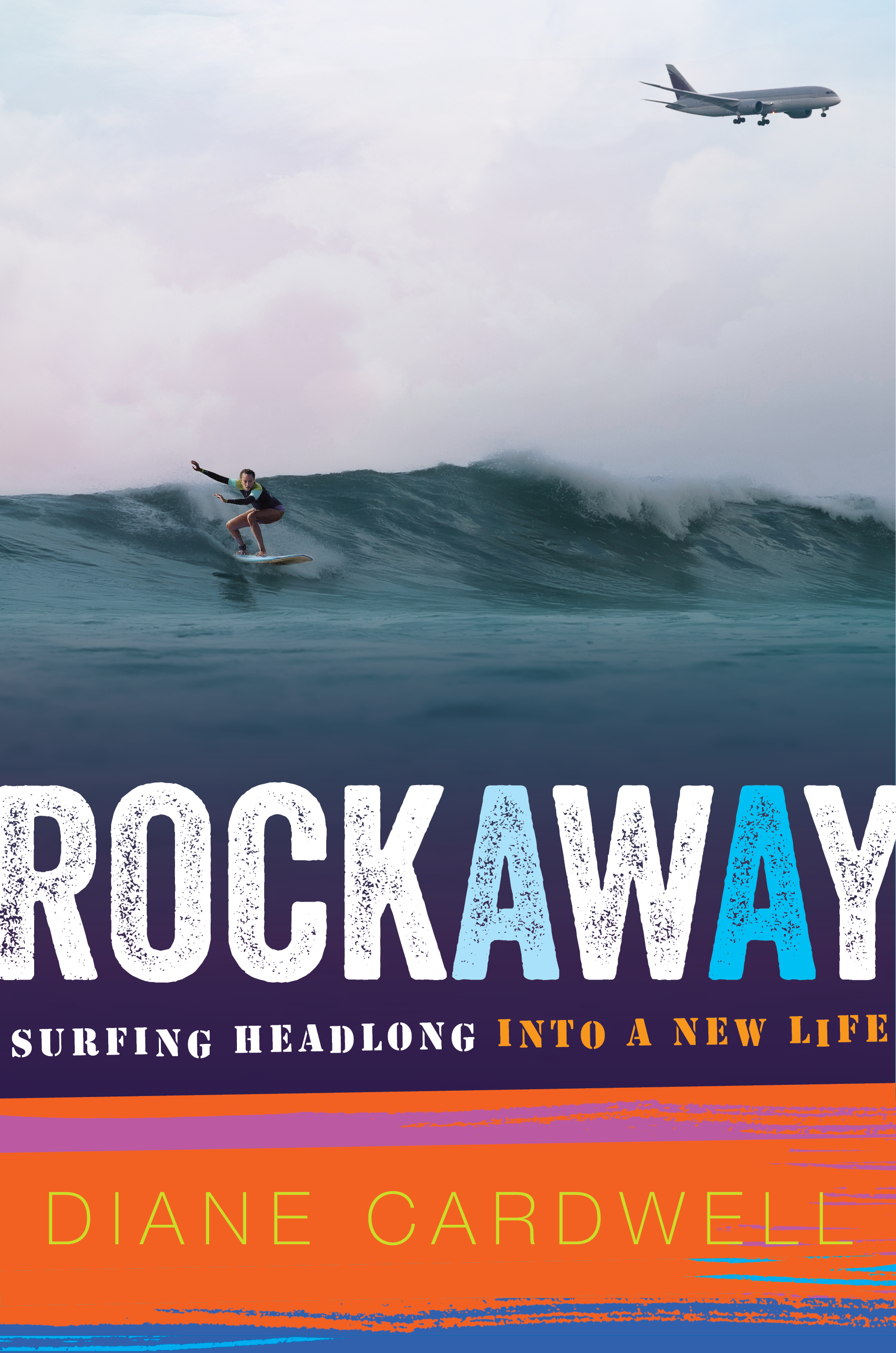 Thursday Jul 09, 2020
7:00 pm - 9:00 pm
POWERHOUSE @ the Archway
28 Adams Street (Corner of Adams & Water Street @ the Archway)
Brooklyn , NY 11201
This event is now virtual!  Registration link here!

PLEASE NOTE: Submitting an RSVP for this event DOES NOT guarantee entrance. This is a free-access event — entrance will be on a first-come, first-served basis.
---
About the Book.
"I needed this break from the rest of my life, which felt in shambles. Over the past five years I'd been lashed by loss after loss—my marriage, my father, my chances of bearing a child. I was, in every sense of the word, adrift. Surfing, despite my distinct lack of aptitude and struggles to find my balance in the ocean, consistently brought me joy and a sense of purpose. On a surfboard I could feel powerful and free and in tune with the universe, if only for an instant. The rest of the time I felt the opposite."
Unmoored by a failed marriage and disconnected from her high-octane life in the city, Diane Cardwell finds herself staring at a small group of surfers coasting through mellow waves toward shore—and senses something shift. Rockaway: Surfing Headlong into a New Life is the riveting, inspiring story of one woman's reinvention—of pivoting in middle age from an achievement-oriented existence to something that feels more meaningful.
Cardwell's adventure begins with taking the A Train to Rockaway, a neglected spit of land dangling off New York City into the Atlantic Ocean. She finds a surf school, buys a tiny bungalow, and throws her not-overly-athletic self headlong into learning the inner workings and rhythms of waves and gaining the muscle development and coordination needed to ride them. Pushing herself out of her comfort zone, she wrestles with her fear of failure, forcing herself to focus on the experience rather than the result, realizing that if she wants to surf, "failure would have to be an option—again, and again, and again."
As Cardwell begins to find her balance in the water and out, Superstorm Sandy hits, sending her into the maelstrom of the floodwaters in search of safer ground. In the aftermath, the community comes together and rebuilds, rekindling its bacchanalian spirit as a historic surfing community, one with its own quirky codes and culture. Surfing among her fellow passionate longboarders at the Rockaway Beach Surf Club, "people I could truly count as part of my tribe," Cardwell comes to see that she has found a real home and a sense of belonging she hadn't realized she was missing before.
A memoir about resiliency on a human and community level, and about rediscovering your body and soul outdoors, Rockaway is especially relevant as we navigate the challenges of 2020.
About The Author.
DIANE CARDWELL, a founder of Vibe magazine, is a former reporter for the New York Times. She was among the inaugural writers of "Portraits of Grief," the Times's signature profiles of those killed in the 9/11 World Trade Center attacks. She lives in Rockaway Beach, New York.