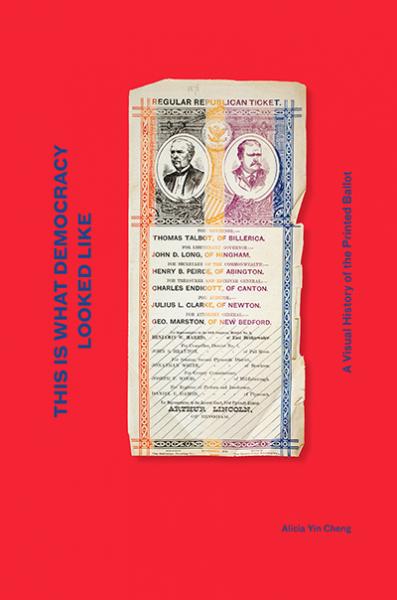 Thursday Jun 25, 2020
7:00 pm - 9:00 pm
POWERHOUSE @ the Archway
28 Adams Street (Corner of Adams & Water Street @ the Archway)
Brooklyn , NY 11201
RSVP required.
Please fill out the form here if you plan on attending.
PLEASE NOTE: Submitting an RSVP for this event DOES NOT guarantee entrance. This is a free-access event — entrance will be on a first-come, first-served basis. All events are hosted via Zoom. Click to register if you are interested to join, and you'll get a reminder when it's time to log in.
________________________________
About the Book:
This Is What Democracy Looked Like, the first illustrated history of printed ballot design, illuminates the noble but often flawed process at the heart of our democracy. An exploration and celebration of US ballots from the nineteenth and early twentieth centuries, this visual history reveals unregulated, outlandish, and, at times, absurd designs that reflect the explosive growth and changing face of the voting public. The ballots offer insight into a pivotal time in American history—a period of tectonic shifts in the electoral system—fraught with electoral fraud, disenfranchisement, scams, and skullduggery, as parties printed their own tickets and voters risked their lives going to the polls.
________________________________
About the Author:
Alicia Yin Cheng is a founding partner of MGMT. design in Brooklyn, New York. She currently serves as an external critic for the MFA program at the Rhode Island School of Design and has taught at Yale University, Maryland Institute College of Art, Barnard College, and Cooper Union. Cheng was a past board member of the AIGA/NY chapter and the Fine Arts Federation.
About the Moderator:
Victoria Bassetti is a fellow of the Brennan Center for Justice at New York University School of Law.