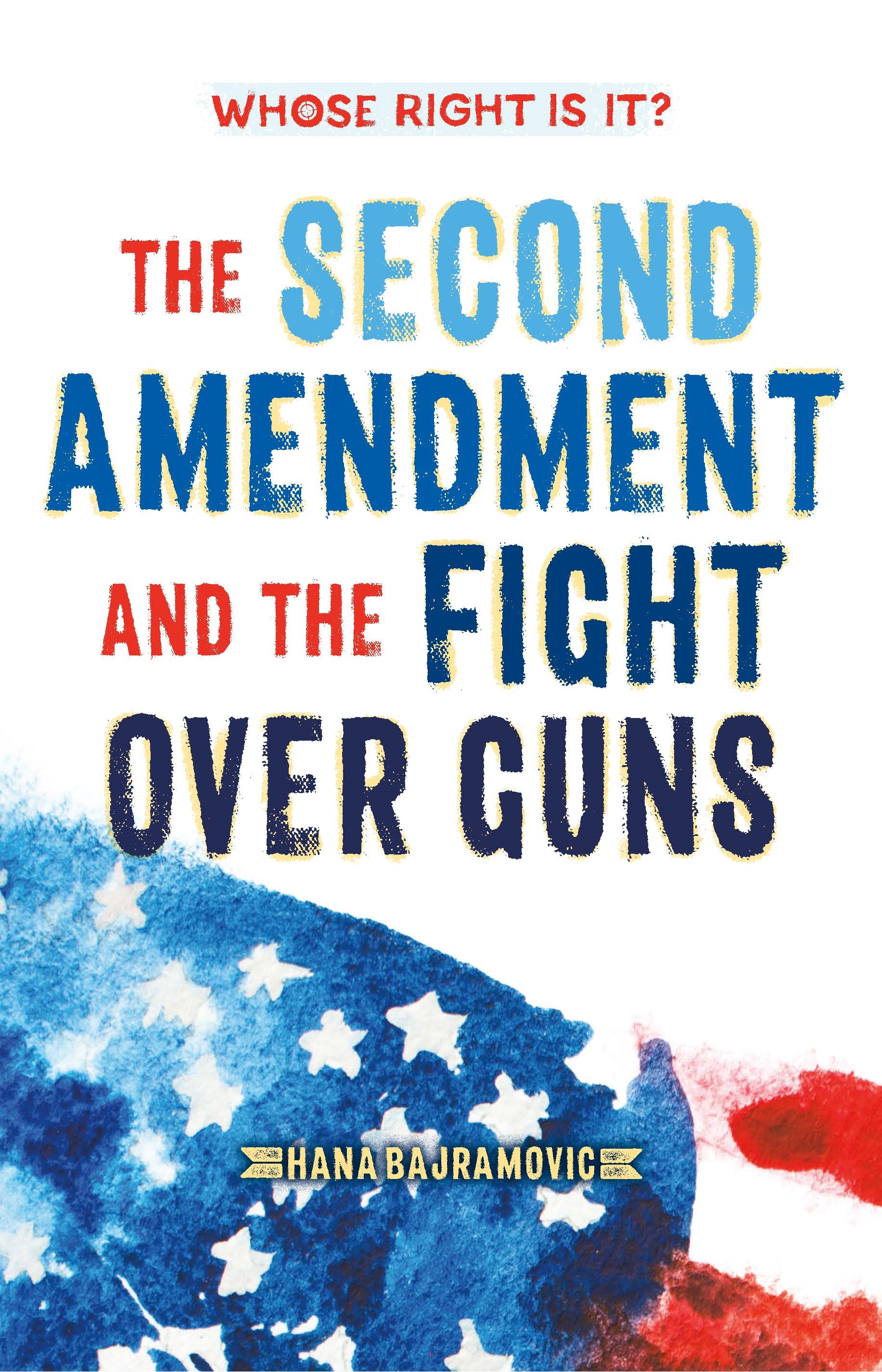 Thursday Oct 01, 2020
5:00 pm - 6:00 pm
Category(ies)
This event is virtual!  Registration link here!
PLEASE NOTE: Submitting an RSVP for this event DOES NOT guarantee entrance. This is a free-access event — entrance will be on a first-come, first-served basis
---
About the Book.
"A compelling, clear analysis of one of our country's oldest dilemmas: how to balance gun rights with public safety. It tells the full and true story of the Second Amendment, and points to a way to bring sanity to our gun laws. A remarkable primer for all ages." —Michael Waldman, author of The Second Amendment: A Biography
For the majority of the United States' history, the right to own a gun belonged to a "well regulated militia." That changed in 2008 with the historic District of Columbia v. Heller case, which ruled that the Second Amendment protected an individual's right. In the years since, the debate over gun legislation has reached a crescendo. And the issue grows ever relevant to children across America, with an estimated three million exposed to shootings every year. From metal detectors to see-through backpacks to shooting drills, kids face daily reminders of the threat of guns.
Hana Bajramovic's Whose Right Is It? The Second Amendment and the Fight Over Guns reveals how a once obscure amendment became the focus of daily heated debate. Filled with historical photos and informative graphics, the book will show young readers how gun legislation has always been a part of American history and how money, power, and systemic racism have long dictated our ability to own guns.
About The Authors.

Hana Bajramovic
has an English degree from Harvard University and JD from Yale Law School. She has worked for the United States Court of Appeals for the Second Circuit and at a New York litigation firm. She now works to protect reproductive rights and access to reproductive healthcare. Whose Right Is It? is her first book. She lives in Brooklyn.
About the Moderator:
Judge Raymond J. Lohier, Jr. of the U.S. Court of Appeals for the Second Circuit is a judge on the United States Court of Appeals for the Second Circuit. He was nominated by President Barack Obama in March 2010 and unanimously confirmed by the United States Senate in December 2010. He is also an adjunct professor of law at New York University School of Law, and the recipient of the New York University Alumni Association's Eugene J. Keogh Award for Distinguished Public Service. Judge Lohier graduated from Harvard College in 1988. He then earned his J.D. in 1991 from New York University School of Law, where he received a Vanderbilt Medal.

For the decade prior to his appointment, Judge Lohier was an Assistant United States Attorney in the Southern District of New York, where he served in multiple roles, including the Deputy Chief and Chief of the Securities and Commodities Fraud Task Force. In that role, Judge Lohier was responsible for overseeing the Bernard Madoff prosecutions.

Prior to his service as an Assistant United States Attorney, from 1997 to 2000, Judge Lohier served as a Senior Trial Attorney with the Civil Rights Division of the United States Department of Justice, where he spearheaded employment discrimination-related litigation and worked on other civil rights matters of importance to the federal government.
Anti-Harassment Policy: 
We expect all participants to maintain an atmosphere of respect and fairness. Anyone who violates this standard of behavior including engaging in any form of harassment, may, at the discretion of the organizers, be immediately removed.