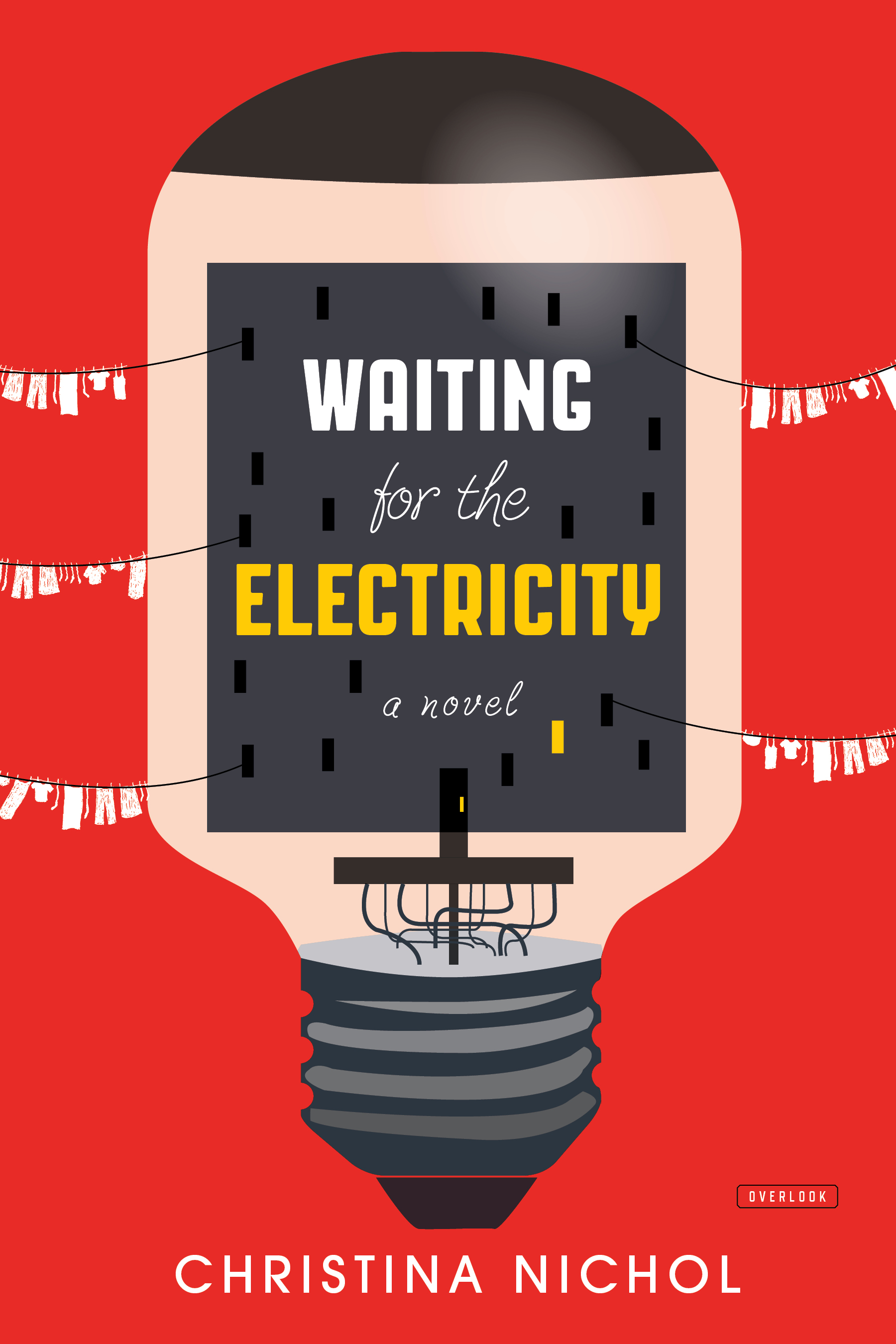 Wednesday Jul 23, 2014
7:00 pm - 9:00 pm
THE POWERHOUSE ARENA [Dumbo]
37 Main Street
Brooklyn, NY 11201
For more information, please call 718.666.3049
RSVP appreciated: RSVP@powerHouseArena.com
-or-
Please fill out the "Bookings" form at the bottom of this page.
---
In her hilarious debut, Nichol follows the picaresque adventures of a Georgian determined to bring the American dream back to his homeland. National Book Award winner Norman Rush joins her in conversation, and n+1's Marco Roth will act as moderator.
About Waiting for the Electricity
Nichol's remarkable debut follows a young, irreverent Georgian, Slims Achmed, as he grinds against his country's provinciality and poverty. Battling between his sense of identity as a Georgian and his longing to leave his post-Soviet town that seethes with unbridled corruption, dysfunction, and absurdity, Slims embarks on an epic journey to San Francisco to attain the American Dream and bring it back home.
Waiting for the Electricity provides a tongue-in-cheek view of Georgian life, from its problems with globalization, to its power outages, to the highly romantic "Robin Hood complex" many inhabitants adopt. But it goes beyond this, offering an extremely insightful view of capitalism, corruption, modernization, and the dimensionality of community.  Exemplifying the clash between American and Georgian attitudes, Waiting for the Electricity follows Slims as he navigates his way through a business internship in San Francisco and embarks on an outrageous road trip. But despite its liberal pieties Slims finds something askew in the American land of promise and suddenly his loud, bickering family and fractured homeland no longer seem so grim.
Inspired by her many years living abroad—teaching English in South Korea, India, Tatarstan, Kyrgyzstan, Kazakhstan, Kosovo, and, of course, Georgia—Nichol imparts Waiting for the Electricity with a rare cultural sensitivity and a keen observance of how individuals shape the essence and heart of a nation. A remarkable picaresque, a work of boundless empathy and imagination, Waiting for the Electricity is an incredible debut novel that will keep you rollicking with laughter and longing to experience the cultures that are so deftly displayed in this unforgettable novel.
About the Author and Moderator:
Christina Nichol won the 2012 Rona Jaffe Foundation Writer's Award. Nichol grew up in the Bay Area, studied at the University of Oregon, and received her MFA from the University of Florida. She has traveled widely, worked for nonprofit film companies, and taught English in India, South Korea, Kyrgyzstan, Kazakhstan, Kosovo, and, of course, Georgia.
Norman Rush was raised in Oakland, California, and graduated from Swarthmore College in 1956. He has been an antiquarian book dealer, a college instructor, and, with his wife Elsa, he lived and worked in Africa from 1978 to 1983. They now reside in Rockland County, New York. His stories have appeared in The New Yorker, The Paris Review, and Best American Short Stories. Whites, a collection of stories, was published in 1986, and his first novel, Mating, the recipient of the National Book Award, was published in 1991. He is also the author of the novels Mortals and Subtle Bodies.
RSVP
Bookings are closed for this event.